See Student Who Gave Birth Inside Toilet In OAU & Her Baby; Plus The Updates
})(jQuery);
When the news first broke, a lot of people vilified her. It was reported that she wanted to get rid of what many would describe as a bundle of joy. People thus wondered why a 22-year-old undergraduate would try to flush away her baby in one of the toilets in Moremi Hall, her hall of residence at the Obafemi Awolowo University, Ile-Ife, Osun State.
The photo above is that Oyinlola Rotimi, a 400-Level student of OAU and her baby. She has now revealed the circumstances that led to her controversial delivery of the baby inside toilet…
Segun Olugbile and Sodiq Oyeleke of Punch narrate the dramatic story of this 22-year-old student. Without clarifying the circumstances that led to the delivery in the toilet, many on the social media put Miss Oyinlola Rotimi on trial.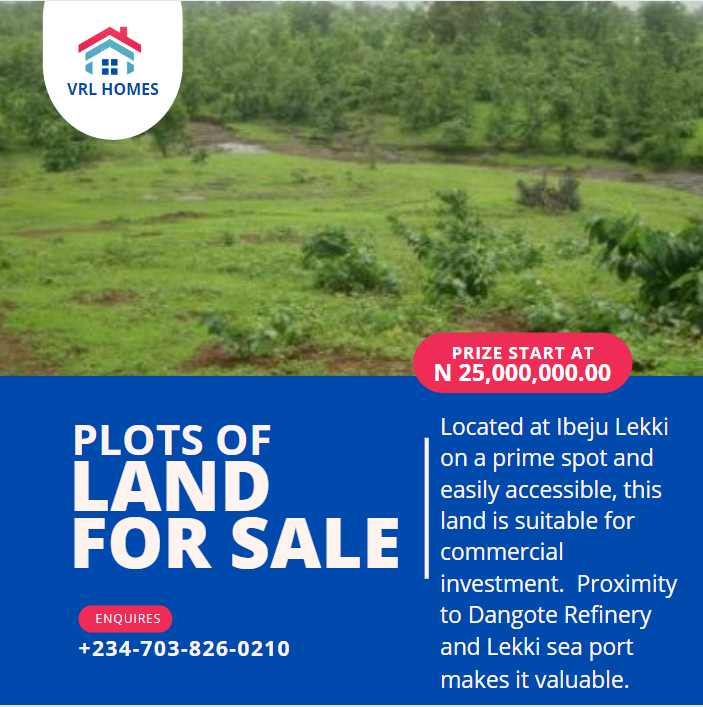 The student of Agricultural Extension and Rural Sociology at OAU delivered a baby boy last Wednesday. While the news went round the campus, the traumatised young mother was hurriedly taken to the institution's Health Centre by two cleaners, Mrs. Shipebi Grace and Mrs. Cecilia Ologbenla. The social media was further flooded with stories that Oyinlola wanted to kill her baby. The OAU management investigated the matter and found out it was not true. Rotimi, who was discharged from the hospital on Friday, has also narrated her own side of the story.
In spite of the trauma she had passed through since last Wednesday, the student, a native of Ijabe, a border town between Osun and Kwara states, says she is happy that the embarrassment she received from the controversy that surrounded the birth of her baby has turned into a blessing for her……
She says the baby's birth has made her more popular and important in the society.
'God has the best plan for me'
"Why would I flush or kill my baby after going through the pains of carrying him for about good nine months? I am not heartless and I thank God for my life and the safe delivery. I know God has the best plan for me and my baby.
I seriously appreciate the cleaners for their assistance because I got here (health centre) before I understood everything that happened to me. I am happy that I am alive and my baby is alive too. I'm also using this opportunity to thank the VC, the doctors and nurses, my lecturers and everybody because they all stood by me. They all became my father, my mother and everything to me.
"Right now, I can call myself a celebrity and definitely I'm going to be greater than a celebrity. My baby too is going to be great. Look at the circumstance that surrounds his birth, just some days old, he is already all over in the news around the world and everybody is happy to see him or hear about his story. He will surely go beyond where I am now. He has turned me into a kind of celebrity. "
Circumstances surrounding the baby's birth
"I was purging all through the night and I had no idea of what labour pain was all about. Actually, I was feeling pressed, I can't call it a labour pain because I was visiting the toilet all through the night till that morning. I just went to the toilet to go and purge when I noticed something just came out of me which I found out was the baby. The baby entered the closet. I was just there shouting, bleeding and people who saw the blood came out to help me alongside the baby.
"I was really scared! I was not expecting a baby. I went to the toilet but seeing a baby was terrifying because I was not expecting him or her to come out yet. It is absolutely not true that I took to my heels when people came to help me. It happened in Moremi Hall toilet and the toilet is a public one where everybody takes their bath, fetch water and clean up.
So, some people were around fetching water, having their bath as usual, while I was in the toilet planning to defecate. My friend called the cleaner for help because she was an elderly woman. I was very scared and people around too couldn't help because we are all young female students. The cleaner later helped to carry the baby out and brought it to the Health Centre along with me."
Her plan for the baby
"I will continue to keep him more handsome, healthier and nurture him to attain greater height in life. But what he will become later in life is not for me to decide but he will definitely become what God wants him to become. I will just try to train him in God's way and I am sure His (God) plan for his life will be realised."
The bean cake she ate deceived her – CSO
According to the institution's Chief Security Officer, Mr. Paul Ogidi, Rotimi thought she had stomach upset instead of labour pains because of the bean cake she took before going to bed.
"She got to campus late at night on Tuesday and it was learnt that she could not immediately get herself something to eat but later resolved to buy beans cake within the campus. After eating the snack, she complained severely of running stomach, urinated and defecated at regular intervals.
"She felt her stomach disorder was caused by the bean cake that she took the previous night – not knowing it was labour pains."
University law does not forbid pregnancy – OAU
Authorities of OAU have blamed the improper use of the social media for the allegation that Oyinlola attempted to flush her baby away.
The Head of Public Relations, Mr. Biodun Olarenwaju, who spoke on behalf of the management, described the incident as a "social media rumour."
He said,
"Social media is designed primarily to disseminate information. But in the Nigerian context, many people disseminate rumours. The only information that should be seen there should be those persons who have the authority to speak concerning that particular incident.
"The only truth in the social media episode is that a bouncing baby boy was delivered in the toilet of the female hostel in our university. Other tales on the social media were totally incorrect. Students should not encourage rumour mongering because of the image of the person involved. They have to be careful not to make rumour the news."
He explained that it was legal for the student to have delivered the baby in the school, stating that universities are institutions for adults.
"It is not a crime for a student to be pregnant. There is no law or decree that states that a student should be punished, an adult for that matter, for getting pregnant. And there is no law in this university that states that an undergraduate cannot become pregnant," he added.
'My friend didn't plan to kill her baby'
Rotimi's friend, Oluwayemisi Satope, who was in Room 103, Block B of Moremi Hall, together with the undergraduate mother, the night before the incident, said Oyinlola was willing to have the baby.
She explained that there was no attempt by them to kill the boy.
She added,
"The truth of the matter is that we don't know how to go about it when we saw the baby. It was our first time and we didn't want to make a mistake. I had to call Mama Cleaner to assist us. Immediately it happened, I was the first person to shout for help and two cleaners appeared to assist.
"Diana (Rotimi) had to spend the night on campus to enable her to prepare for her 8:00 am examination the next day, because she stays off-campus. That mid-night, she started complaining of stomach upset and was visiting toilet regularly. A few minutes to 7:00am, she went to the toilet to defecate but delivered a baby."
Students name baby after VC
And as soon as the birth and survival of the baby became known on campus, students in their characteristic manner, launched into an unsolicited naming feast for the baby. Before the official naming ceremony scheduled to hold on Wednesday (tomorrow), OAU students have named him after the institution's Vice-Chancellor, Prof. Bamitale Omole.
At the Anglo-Moz Car Park of the university, they gathered and named the baby Moremigbemi (Moremi-blesses-me), Oriyomi (My-head-saves-me), Oluwadayisi (God-protects-this), Eniolorunopa (He-who-God-does-not-kill), Bamitale (Be-with-me-permanently) Omole.
Others at the Moremi Hall named the baby Orisamoremi (Deity Moremi), Moremidayisi (Moremi-protects-this), Omomoremi (Child-of-Moremi), Olorunwa (God-exists), Oniyapupo (One-with-many-mothers) Moremioku (Moremi-is-alive), Iyabo (Mother-Moremi-is-Back), among others.
Moremi is a mythical legend of the Yoruba race.
We forced the door open to rescue Oyinlola and her baby – Cleaners
Also, the two cleaners, Mrs. Shipebi Grace and Mrs. Cecilia Ologbenla, in a chat with our correspondents, said there was no evidence to prove that Oyinlola wanted to kill her baby.
The cleaners noted that they had to force the door open when they were called to ensure the safety of Oyinlola and her baby who was crying.
According to them, the baby was in the water closet when they entered the toilet.
"She would not have wanted to attempt to kill the baby the way we saw her. She only panicked when we forced the door in. We had to force the door in because of the cry of the baby. In fact, it was one of them that came to call us, but you know some students are impatient. They didn't confirm what happened before they started spreading rumour."
But the undergraduate father keeps mum
Meanwhile, efforts made by our correspondents to speak with the baby's father proved abortive. He is a 400 Level student of Mechanical Engineering, and is sitting for the second semester examination currently on at the institution.
One of his friends who spoke on the condition of anonymity explained that the young father is very sober about the development. The friend alleged that the young man and Rotimi had been friends for some time. Along the line, Oyinlola got pregnant and they decided not to abort it in order not to compound their 'sin'.