Jackie Chan's son arrested for using Marijuana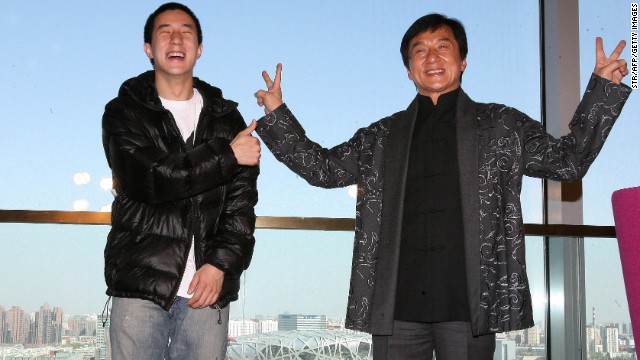 Jackie Chan (right) poses with his son Jaycee in 2009 outside Beijing's "Bird's Nest" olympic stadium.
Hollywood actor Jackie Chan's son has been arrested on drug-related charges.
According to Chinese state media, 31 year old actor Jaycee Chan and Taiwanese movie star 23 year old Kai Ko were detained last Thursday, Beijing police said in a statement they released on their official microblog.
Police said both men tested positive for marijuana, with more than 100 grams of the drug found at Mr Chan's home.
Their arrest comes amid an ongoing crackdown on drugs which has already netted several celebrity figures.