Open Letter To Gen, Muhammed Buhari And His Advisers Tinubu, El-Rufai, Okorocha And Amaechi
This article was written by Donald Ekpo. It's quite long but not withstanding, it's a good read.
AN OPEN LETTER TO GEN. MUHAMMADU BUHARI AND HIS ADVISERS
cc: Tinubu, Ameachi, Elrufai, Okorocha
Sir,
In as much as I could have fared better by just keeping mute and allowing you, our perpetual unelectable past military dictator and Head of State General Buhari to go to the polls and fail as usual, I find it very amusing, embarrassing and insulting that you keep allowing yourself to be deceived by those you call aides.
In 2003, you were deceived, you fell for it and got embarrassed though unnoticed. In 2007 you tried again, you came out crying and swearing, yet it made no difference. In 2011, you probably felt like Abraham Lincoln, so you came to try again, you were massacred in the polls. Out of anger you called out your butchers to go on a killing spree, and several hundreds of innocent Nigerians were killed. I remember you wept and promised never to try again.
I wonder what came over you again Sir, I wonder who advised you, I wonder what makes you feel that you could take advantage of the misplaced zoning formula of the PDP to make yourself as the only available consensus northern candidate like Atiku. Sir, you believe in the absence of a PDP northern candidature, you stand a chance? Sir, you may have been fully convinced by the turn out during your declaration. Oh! What a deceit. Whoever did this to you General does not like you.

On a second thought, I sort to ask who your immediate advisers are? can you imagine that the likes of Bola Ahmed Tinubu, Lai Mohammed, Elrufai, baby Governor Rotimi Ameachi and disgraced governor Timipri Sylva are now you closest advisers.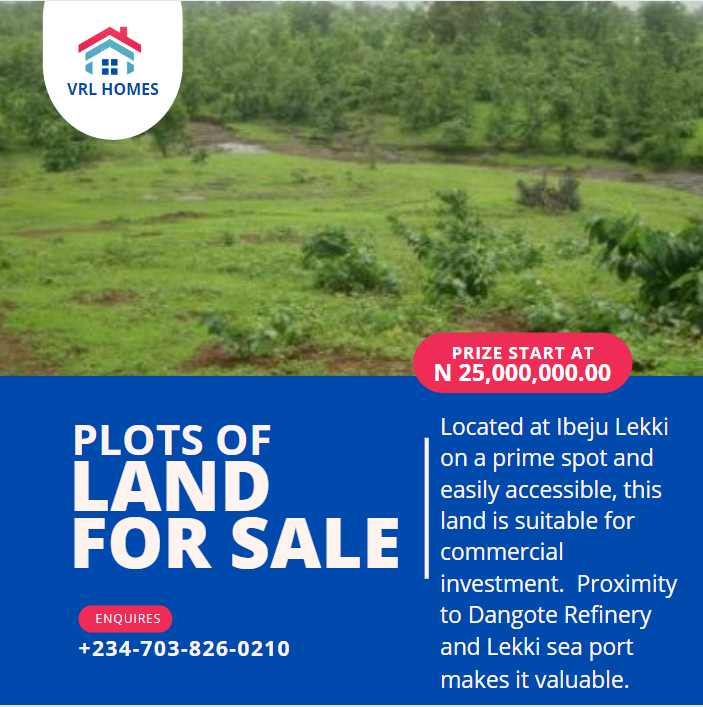 What a people. Sir their names alone can be defined as the selfish, power-hungry and con-men of our time. If you ask them what qualities of you makes you electable, Sir am sure they will tell you that you are incorruptible. Incorruptible? and you are feasting with corrupt men. You are seen with them, they think with you and you act like them. And you expect Nigerians to assess Bola Ahmed Tinubu as incorruptible?
You want Nigerians to look at your financier the Child Governor as incorruptible? Lord Jesus!!!. And because birds of the same feather flock together, they were able to advise you to lie to Nigerians that you borrowed money from the bank because of your relationship with your bank manager? When did busy bodied Ameachi become your bank manager? As incorruptible as you are, you could not tell them that you don't lie?
Your advisers also told you to tell the world that Abacha was incorruptible? it is alright, I understand, You are as incorruptible as General Sanni Abacha.
Mr General Sir, I never knew how corrupt Abacha was until the likes of Bola Ahmed Tinubu told Nigerians. I never knew that you could convince them of your very self and Abacha's incorruptibility until I saw them flocking with you. I never knew you could also convince them to come with you to visit General IBB to give you his blessings.
Amongst all the Generals I know in the Nigerian Army, you have been the most inconsistent. First, like in my dream, you took up a job from your junior officer that was one of the arrow heads in the coup that toppled your government. Yet you carried a grudge against IBB and you still do.
You took the job because it availed you the opportunity to steal Petroleum Trust Funds meant for development. You stooped so low just for money. You have never been sincere in your life. You keep telling Nigerians you are broke, you have never told Nigerians what you do for a living.
You don't work, you don't farm, you don't own an investment. Sir how do you feed and fly around in a private jet? Sir how much is your pension?
Let me remind you sir. Shortly before the coup that you plotted to topple a democratically government in December 1983, HE Alhaji Shehu Shagari excused you in Jos during an event, and told you he has heard rumors of an impending coup, You people were seated together, He spoke to you in confidence, yet you lied to him, you acted as pretentious as you are and ordered your lieutenant to call the GOCs for a meeting to clear the air. You pretended as you were an umbrella protecting the President. You made all of them swear that there was nothing like that. Yet on the new year eve, you betrayed the same man that entrusted his life to you.
As a matter of reference, can you tell Nigerians what you did in your 2 years as head of government? You had no National Assembly to check up your excesses, So what did you do or achieve that will make Nigerians want you to come back and finish? Sir did you build any road?
Please can you show me one hospital you built for your people? Did you create a state like your contemporaries? Did you build any institution that can be referred as a creation of your government? How was the economy of Nigeria then that you have shamelessly claimed that Nigeria's economy is depreciating? Sir have you forgotten how you canceled all the mouth watering developmental projects that would have grown our economy by today?
If you were to sit on a panel to tell Nigerians what you did what will you say? That you back dated a law just to kill Nigerian youths? That you tortured Journalist? That you took away Nigerians' freedom to talk? That you selectively locked up all southern politicians in Prison while you kept their northern counterparts either in their house or in your guest house. Can you tell Nigerians why you locked up Ojukwu and Awolowo that were not in government? can you tell Nigerians why Ekweme that went to government richer and left poor was locked up?
Can you explain to Nigerians why you took away their freedom of speech? Can you explain why you criticize government when you decreed a law that was to lock up any Nigerian that criticized government? Sir, I have a feeling that you are a hypocrite of the highest order. IBB must be laughing at you.
Can you honestly tell Nigerians how qualified you are to rule over them. Yes you are qualified to rule Almajiris, but how about the average youth in Nigeria that is educationally qualified than you, how do you intend to rule him/her? General Buhari, as an adult of workable age even if you should be enjoying your retirement like those that came after you, what is your educational or trade qualification? Do you have any?
What is your managerial qualification or skills? Even our amiable General Abdusalami Abubakar that retired from the army 15 years ago is happily retired in his country home, and you that left the army about 30 years ago is still flying around looking for ways to be Nigeria's President? Sir on what basis?
The present President now a Doctorate degree holder was less than 26 years when you were President, Sir is it not shameful that you expose yourself to continuous failures in the hands of people that you once ruled over? All our past Presidents and heads of governments are elder statesmen with international Portfolios. Ranging from General Gowon (Happy Birthday Sir) to our recent General from the farm, they are all either United Nations or African Union or Commonwealth Ambassadors, Sir you are still here receiving abuses and causes in the political sphere from people that saw you as a minigod in those days.
Sir can you imagine how and what General IBB, General Gowon (HBD), General Abdusalami, General Obasanjo will regard you as? Imagine what Alhaji Shehu Shagari will be thinking about you? Do you still have the guts to look at him in the face? please what did he say to you last time you were with him at the state council meeting? Am sure he said he forgave you because there is nothing more to do to you. Your punishments are well placed sir.
Tell your advisers that enough is enough, they cannot keep embarrassing you like this. Don't be misled by the turn-out during your declaration, have you not noticed that it is the same people that have been turning out for you all the time, and all you end up having is 12million votes out of about over 40million votes?. Votes that are regional and religious. Sir please hear what a fellow northerner at the event had to said;
" Nevertheless, I was moved by curiosity to ask quite a number of them why they are inclined to his undaunted support? To my greatest amazement a large number of them responded similarly thus "MULKI NA YAN AREWANE, KUMA DOLLE TA KOMA AREWA" …IN SIMPLE WORDS, LEADERSHIP AND GOVERNANCE BELONG TO THE NORTHERNERS AND THEREFORE IT MUST RETURN THERE". It was a massive crowd highly dominated by the Hausa fulani of Nigeria, with a handful number of other tribes…
it was a gathering of more regionally sentimental folks, with a clamor for northern agenda, and as usual with the crowd yearning for Buhari's support. It is highly dominated by hausa fulani tribe of Nigeria..Another, obviously deceived by my attire, said boldly to me that…"LOKACI YAYI DA ZAMU YIKWALLON WAJE DA WANNAN GWAMNATINARNAN"….BY INTERPRETATION, IS HIGH TIME WE SHOULD BOOT OUT THIS GOVERNMENT OF CHRISTIAN DOMINATED.
What a pity.. Religion has become the driving force to the majority of their supporters. Like a saying goes, "when motive is wrong, nothing you do that is right".
Therefore, if the undaunted support given to him is based on these reasons, as usual Buhari is about to set the highest record of presidential loss of election in the continent of Africa. Little wonder he has little electoral voting popularity in the Southern part of the country. The majority of Christians hearing such reasons for his people support(for Buhari) will rather pocket their vote and deliver it to a man who built Almajiri Schools to their fellow brothers the muslims in the North, yet he is not a muslim."
Sir have you seen your support base are those that don't know why you should never be elected as President? Several millions in the north will not vote for you Sir. They already know who they will vote for. And by the time we finish exposing your motives to those in the south, they will prefer to stay at home than give their votes to "UNCERTAINTY" Am sure a lot of them enjoy their freedom, and your motives are clear, you have intentions of diplomatically Islamizing Nigeria, and that is not acceptable to all muslims, and you have never cared. Sir, remember you once told Muslims to only vote for those that will uphold Islamic tenets. I don't know if it is same with that of Boko Haram tenets, but I must tell you sir, Nigerians love their freedom, and will not risk it to uncertainty. You have never done as you say, rather you are full of surprises, who knows, maybe if given the chance, your next surprise may be too big a mistake to deal with. Because of these fears, sir please read what a fellow northerner said about how their votes will go;
"They (northerners) will prefer to vote a man that gave them the highest number of Federal Universities newly created, even though he is not from the North. They will prefer to cast their vote to the President that gave them the highest number of political appointed positions, though he knows he is popularly called 'Arna' (a derogatory way of calling a Christian, though in actual sense it means "an infidel").
We are collectively beneficiaries of SURE-P Programme as a nation irrespective of your region. Pathetically, the nomenclature attributed to him by El Rufai as a 'Perpetually unelectable' seems to have come to stay.
If I go by my assessment of the crowd I saw and their buccal vomits of the reason for their support, then we are about to record another presidential unsuccessful story for the "Hausa/Fulani people's General".
As a General in the Nigerian Army (Once a soldier always a soldier), Sir I appeal to you to look around you and take a few lessons from those that retired much later than you and also a few that did before you. Why is it difficult for you to accept your retirement in good faith Sir? Why can't you groom the younger generations to do what you could not do.
Do I respect General IBB, yes I do with all my heart. Even when it was not acceptable to him, he knew when to draw the blinds. He left and went back to his quarters. He is still calling the shots from there, but you will never see IBB embarrass himself in the public, Never! Even my recent discussion with a family member, I learnt he advised his son to suspend his governorship ambition because he has weighed the chances to be a tough one. He will never seat and see himself, family or friend embarrassed in a public event as an election.
Dear General Sir, If you had good and trust worthy advisers, they would have told you that political elections is like gambling, you don't gamble when it is clear you will lose. A wise man knows when to throw in the dice and call off the shots. After three experiences, you should have known that you do not have what it takes to win an election because you lack the qualities of a united President. If there were provisions for a northern President, I can assure you sir, your chances would have been very high.
My regards Sir.