Man Narrates His Experience With Nigerian Police Who Accused Him Of Being An Online Fraudster Cos He Had 2 Email Accounts On His Phone
A man on Facebook
Lumi Jagz
has narrated how he was stopped by the police and they went through his phone and arrested him for being an online fraudster just because they saw two email accounts on his phone.
Read his story below:
I would like to share the story of my encounter with the Nigerian police in Lagos, Nigeria specifically with the men of the Idimu Police station, Area M. As this is a story that might resonate with a lot of Nigerians, I am not unaware that the story that I am about to share is common but I believe that the fact that this happens almost daily should not allow us to see it as acceptable norm or behavior. We are after all human beings who should be accorded human dignity.
On the 15th of December 2015 at about 11am I left my house in search of fuel for my car and generator, after being able to get the product only for the car at the NNPC station I proceeded to drive down to an ATM point to withdraw some money as I intended to get some more fuel.
I got to the Isheri round about very near Idimu and I was about to take the turn when I saw a police vehicle by my side with a man waving, I stopped thinking that they were requesting right of way but I noticed he was pointing that I park. I parked just by the side as a law abiding citizen and soon after 1 policeman came over and requested that he get into the vehicle, I opened the door and he asked who owned the vehicle to which I replied that I did, he also asked for my vehicle particulars, driver license all which I provided and he confirmed to be ok and intact.
He then proceeded to ask me what I do to which I replied that I was a civil servant and also showed him my identity card. I expected him to exit the vehicle at that point but he asked to see my phone, my two phones meanwhile were visibly displayed by my side.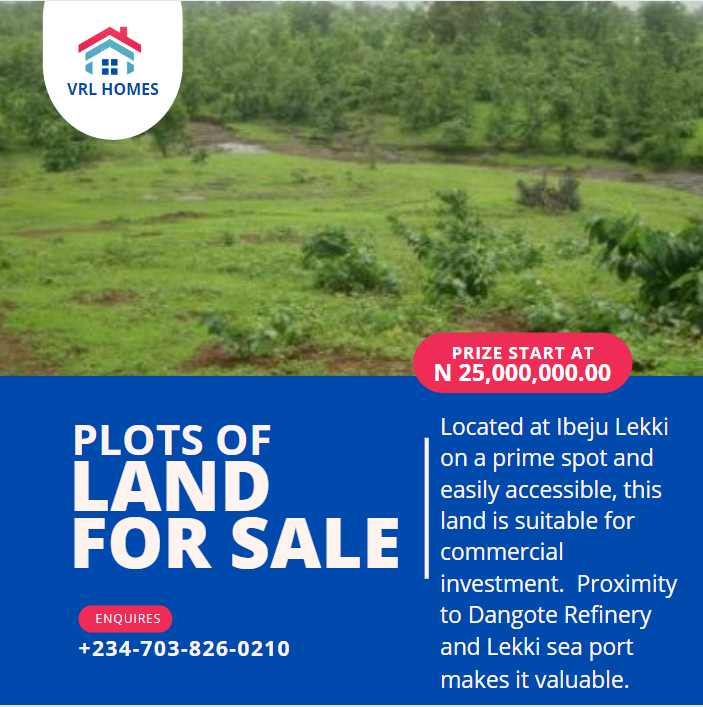 I asked him why he would want to see my phone as I felt that was a violation of my privacy but he insisted and I felt since he had returned my vehicle papers I would get the phones back immediately. At that point a 2nd police officer had walked to my side of the window, he also requested to see my other blackberry phone. I complied knowing that I had nothing to hide , it was barely 20 seconds when I gave the 2nd policeman that he asked me who had the email accounts on my blackberry device, I replied and told him I did.
The next thing I heard shocked me as the 2nd policeman made a baseless, unwarranted, logic defying statement and accused me of being an online fraudster, I couldn't believe what I had just heard, how do you stop a man in his car without any proof, any report or prior investigation and label him an online fraudster I denied this and said I was not an online fraudster as I was a civil servant working with the government and that I had identified myself earlier on with the 1st police officer.
He said he could see 2 email addresses on the phone and that was proof that I was an online fraudster, I told them that having multiple email addresses was not illegal and didn't make me an online fraudster. All this while my phones were with them, I was told to drive to the police station to clear the accusations at that point I knew the police officers were being mischievous.
While on the short drive to the police station the police man started asking questions like "e be like say you don live abroad before?" to which I did not respond. We got to the police station and the police man continued to stay in the vehicle, I kept asking what I was brought to the station for without any valid response as he kept looking through my Facebook messages, pictures, WhatsApp, emails.
Finally he said we should get out of the car and was joined by the 2nd policeman. I was taken to a canteen in the police premise at the Idimu station, there I was asked to explain pictures of my trip abroad, the picture of my passport, my letter by COREN that I was certified as a registered engineer, my pictures at work, sms sent to relatives wishing them a happy new month, emails from my bank, chats with a colleague at work who was telling me his travel plans, internal memos from my work place and other private information.
This they said showed I was online fraudster , I could not believe this, how would anyone with a sane mind claim that by sending a sms or becoming an engineer, owning multiple email addresses or travelling equate to becoming an online fraudster. It was a preposterous suggestion that I kept refuting, but these 2 policemen were hell bent on warping the rule of law.
I told them since I had responded to all they had asked and as such I had nothing to be held down for, this got them more adamant and they started to say I was acting smart, after almost an hour I was asked to follow them and that they would show me, I was taken to the anti vice office on the 1st floor of a 1 storey building.
I got there and the office had 3 women and another man sitted, by then they were already saying they would deal with me as they kept going through my phone they then saw some emails from a premier online store in Nigeria (names withheld) and asked how I came about that, I explained that I registered on the website and that anyone could do that.
At that juncture the 1st policeman Mr. Godwin Imo (384734) retorted and said any online business is a fraud, he said I should provide an ID card from the online store, I said I did not have an ID card from the store as you only needed to register and tried explaining that just like people were on Facebook, Facebook do not issue ID's .it was most heart-wrenching to see the display of ignorance by an officer in this modern world.
I was then told to write a statement I asked the reason why I should write any statement as I was not informed that I was arrested or being detained neither was there any case reported against me and I followed them because I thought it was just a regular traffic stop. Immediately I said that 1 of the women in the office replied in a most aggressive manner that I was not serious and I must write a statement with the policeman boasting that this was the anti robbery and not a traffic department. Knowing very well the news of how innocent people are paraded as robbers or even dead bodies displayed as robbers killed in gun battles. I decided to thread more softly with care even as I reminded them that I work and serve the Federal government just like them.
At this point I asked that I be allowed to make a call, to my shock I was refused saying I could only make a call when I had written a statement. This was a brazen denial of my basic right, I told them that I was not writing any statement at which they began to sound more menacing saying they were going to make a case out of this, another woman in the office then said I should write a statement stating all that happened and my response to any question they might ask me, at this point the 2nd officer Mr. Okah James (365635) forcefully said I should write a statement and was claiming he would write to the British embassy that I had a criminal record including all sorts of threats like writing to the online store etc , this only proved to me that these men were highly incapable of critical thinking and I had to be more careful to save my life.
I decided to write a statement only if to be able to call and notify someone of my present location before anything untoward happened. While I was filling the information details on the statement form I had filled my phone number, home address, e.t.c I was stopped short by Officer Okah James and said the best I could do was to bail myself.
I pleaded to make a call so someone could come and help me, I believe the officers hearing "help" took it for me wanting to bring someone to bring money and I was allowed to make a call to a family member the Officer Okah James even spoke with my family member and I pleaded that they wait as they said I had to take them to the online stores office at Akowonjo road.
To cut the story short, after asking me to get into their vehicle with me being told I would be handcuffed after I protested severely. My family member came vouched for me and seeing that the person was elderly they soft pedaled and told lies that I was an online fraudster and I claimed to be working with the online store, a call was put to a police officer known by my family member who then spoke with Officer Okah James. After about an hour with the 2 officers they said since they had spoken with a superior officer they would let me go if I paid 10,000 naira for fuel.
Seeing no headway we had to part with some money, before I was let off after I had spent over 3 hours. I can only imagine what would have happened if could not speak up or I was some uneducated persons who had no form of identification, worst still if I had no money to settle them. I feel sad for Nigeria, the very people who should protect and defend us are those who abuse and intimidate us. This is what you get even when you're law abiding and dutifully serve your country.
NB: For record purpose I was lucky enough to have voice recordings for some of the events.
My questions and the posers that arise are these…
i. Is the Nigerian police allowed to indiscriminately violate your privacy without a warrant as in the case of my phones been searched?
ii. Is it legal for the police to hold you in their custody and refuse you a right to make a phone call and do they have such power?
iii. Do the police have the power to make a fictitious charge against you and ask you to pay bail for a charge they can't prove?
iv. How is justice obtained for cases such as this where people are falsely accused and detained?
I hope this gets to the appropriate authorities and I can get answers as I am actually worried because I ply this route all the time and several Nigerians including myself are at the mercy of these men. All the same I love Nigeria and I am proudly one but the future needs us to speak out against evil and any form of oppression for the better tomorrow we all desire.
please kindly share and cc the relevant authorities.