Former Beauty Queen Gwen Ello Targbarha Exposes Fraud In Nigerian Beauty Pageants Industry
Miss Nollywood Nigeria 2015, Gwen Ello Targbarha has bared her mind on the rot in the Nigerian beauty pageant shows in an explosive article titled "Open letter to pageant organisers and beauty queens" which is currently making rounds online.
Read below:
Pageantry in Nigeria today has become an all-comers affair, it is what every young naive and innocent lady delves into, consequently, it has been bastardized by some unscrupulous pageant organizers. I went into pageantry because I was passionate about it. Infact, i started having keen interest in it since 1994 and I have gotten so much knowledge about it, so to a large extent I can say I know the do's and don'ts of pageantry. A large number of pageants in Nigeria are based on the 3 Fs, It is fixed, fake and fraudulent.
It is an open mystery today that the Pageant business in Nigeria has been perverted by a few coordinators and some Beauty Queens. However, I must pointedly say that there are some upright coordinators and few ethical Queens who are day to day striving to have beneficial outcomes in the general public.
I have effectively closed my rule, since I effectively and successfully completed my pet projects over the length and expansiveness of Nigeria during my reign,
I am delighted that I possessed the capacity to fulfill my childhood dream becoming a Beauty Queen and more so a Beauty Queen with a remarkable difference and distinction in all I did. Presently I am joyfully hitched in that I'm happily married to the man of my dreams and I'm proceeding onward with my existence with a firm resolve to accomplish more outstanding things viz-a-viz positively making impact in the society.
The Association of Beauty Pageant and Fashion Exhibition Organisers of Nigeria (ABPFEON) is a body that was set up to checkmate, oversee and control all the activities of the beauty industry but over the years, the group of people who came together as one to form this association has delved into the pageant business as well forgetting the purpose why the association was formed. All their officials from top to the bottom now have their own pageants, nobody interferes in the other man's business as they all have one common interest of making money. I am cocksure the association doesn't have the total number of duly registered pageants in Nigeria as they must have lost count because it has become an all comers affair and there are no regulations.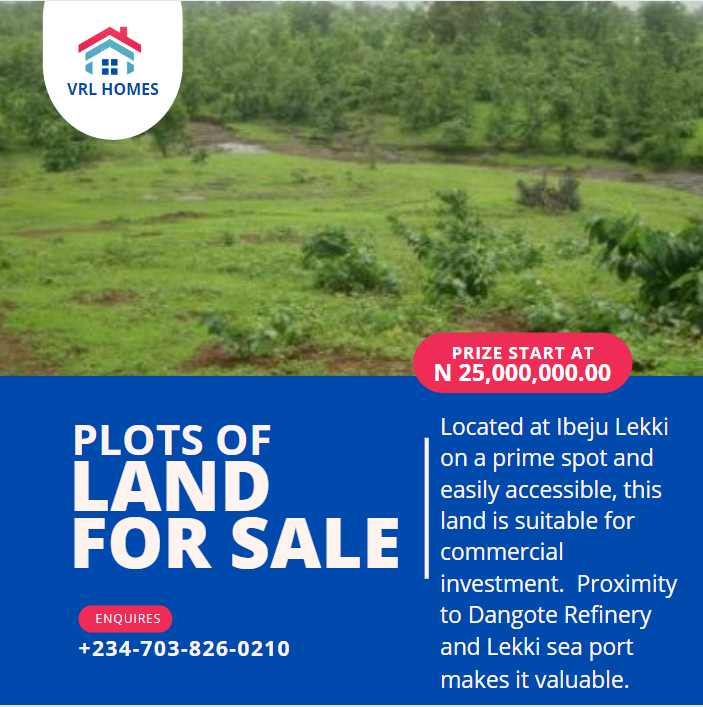 The issue of selling tickets by contestants is a serious issue that needs urgent attention, the 'so called' organizers should not be allowed to host a pageant if he/she does not have the funds or resources to do so and they should stop relying on the contestants to sell tickets for them to enable them host the show and pay their bills. These girls are being put in tight corners if they must win.
After giving them tickets worth millions of naira to sell they are asked to pay whatever moneys they raised into the company's account and when they can't sell any, they are not entitled to be crowned. Why not allow the contestants to have equal grounds and contest keenly for the crown?
Stop selling your crowns to the highest bidders, they should crown girls that have brains, girls that can represent the brand anytime, anyday even when you are not there.

Some pageant organisers are very good at PR, they can trick a monkey from a tree with their write-ups. They can tell you white is black and black is white and you will believe. They will say the crown is worth $3,000 and the sash is imported from UK, whereas you can't give your winner her prizes after she is crowned…..lolzzz …..
Imagine an organiser will post an advert for his/her pageant, saying they are giving out a brand new car and N2 million cash prize to the winner when he/she (The organizer) doesn't have an ordinary bicycle wheel. They will promise a 1 year wardrobe allowance, monthly salary bla bla bla….and at the end of the day the winner goes home empty handed and has nothing to show that she won a pageant except a plastic crown and a 1 yard satin sash….Who is fooling who?
The truth be told, pageant organisers are frauds….why make promises you can't fulfil? Stop organising make-believe shows and relying on people's pocket. Aspiring queens, please be WISE and do not be deceived.
It is no longer news that pageant organisers use their queens for business (Prostitution) they crown a queen who is willing and ready to do their biddings, hereby enriching their pockets and bank accounts. From the day you purchase your registration form there is a different kind of communication between you and the organizers where they begin to pick your brain to get to know if you will favor them in their business and thus what you have to bring to the table in terms of cash, sponsorship and car gift.
In recent times, there has been a new trend in pageantry that baffles me. How can a pageant have more than 10 crowns? What happened to the way it was years ago where you have 1 winner, 1st runner up, 2nd runner up and 3rd runner up……Now, you have different titles from one pageant like Miss Nigeria Football World, MNF Universe, MNF Ambassador, MNF Tourism, MNF Top Model, MNF Queen, MNF Africa, MNF International, MNF Niger Delta, MNF South West, MNF North Central, MNF North East, MNF North West, MNF South South, MNF South East etc….all of this titles are uncalled for, none of these winners have anything to contribute to the betterment of the society. It is so confusing, you paraded 18 girls on stage and 16 of them are crowned winners, why this is so, leaves me bewildered. The names of some pageants these days will make one weep and I think it is another area that needs attention also.
BEAUTY QUEENS
There is more to been a Beauty Queen than just the parade of beauty and gorgeous outfits, the primary purpose of a queen is to make positive impact in the society with whatever pet project you choose to embark on and not just to become a fashion icon and red carpet gazelle. You shouldn't be called a queen if you do not understand the weight and responsibilities that comes with the crown.
Ask yourselves, now that you have won, what next? Do not be among those who call themselves beauty queens but are fashion queens with nothing upstairs other than to release new photos every month, throw all white birthday parties, post selfie pictures of themselves inside hotel bathrooms and rooms, queen who rather opt to upgrade their wardrobes instead of upgrading their brains.
Before you purchase the form to participate, know exactly what you plan to do if eventually you win?
Some girls already have ulterior motives before they buy forms, some don't attend auditions, they just pay cash to appear in camp. I can bet that 80% of queens in Nigeria did not keenly contest to win a crown, they simply paid the organiser for it. And this is why they have nothing to offer afterwards. Nigerian pageant is not a competition….it is a show where you pay, sell tickets and win…it is not usually keenly contested for. Until we begin to do things the right way, our Nigeria representatives can never do well on international stages and we will continue to lose to other smaller African countries in International pageants.
Every year over 700 girls emerge winners of different pageants in Nigeria (Local govt, State, Regional, National) and I can say only 10 queens out of 700 are busy working hard on a daily basis to make positive impact in the society why the rest are enjoying their crowns while it lasts.
I use this medium to congratulate Mrs Ebele Eze-Enemchukwu who is the current Mrs United Nations Tourism. She is one queen who has really made great impact in the society like i did during my reign and I encourage aspiring queens to emulate people like her. Be very sure who you call a role model.
Charity works hand in hand with pageantry, if you find it difficult to give helping hands to the less privileged in the society, please pull off your plastic crown and hide it under your pillow. You don't have to contest in 10 different pageant before you can do the needful, a local government queen can do what a national queen will do, it all depends on you, what you have upstairs and how you can make things happen, winning 10 different unrecognized crowns in one year doesn't make you outstanding rather your contribution to humanity with just one crown can make alot of difference.
I am using this medium to call on the Minister of Women Affairs, Hajiya Zainab Maina, to declare a state of emergency in the pageantry Industry in Nigeria and subsequently wipe out the bad eggs in the industry both organisers and so called beauty queens…..This has been my stand over time viz -a- viz the ugly and unpleasant activities that has been going on behind closed doors, all in the name of pageantry…I'm not advocating for a total overhaul of the system because I'm an ex – Beauty Queen but because of the gullible and naive young ladies that are daily being exploited by these pageant organisers. I will enjoin all other Beauty Queens to always come out to speak whenever they are being exploited in like manners….
THE DAY YOU COMPROMISE YOUR INTEGRITY TO ANY PAGEANT ORGANISER, THAT IS THE DAY YOU LOOSE YOUR VOICE FOREVER…..BE WISE……#SayNoToFixedFakeAndFraudulentPageants#