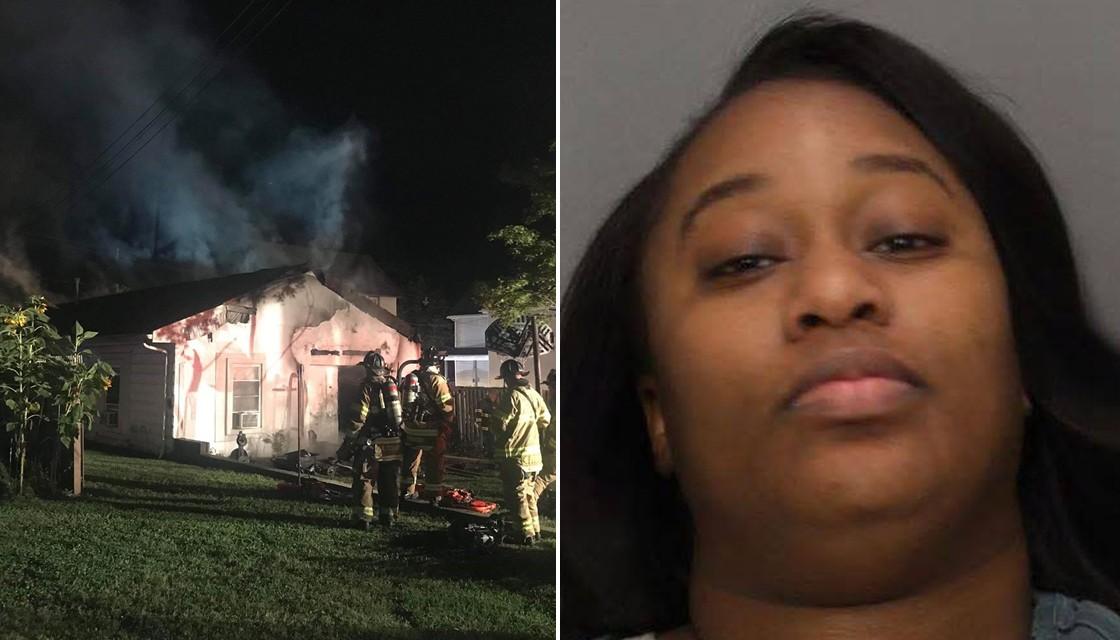 A New Jersey woman identified as Taija Russell, 29, has been arrested and accused of burning a man's house after he invited her over for late-night sex, then fell asleep before she arrived.
Police in Woodbury said Taija Russell decided to get revenge after getting a very late night booty call and arriving to find that her date was snoozing.
According to the police, Russell headed to a local petrol station and bought matches, a lighter and fluid. She then returned to the house and set it on fire with the man – and his dog – still inside.
Russell had repeatedly tried to call the man and texted him series of threatening messages before she burned his house. Some of the texts she sent on the night of the incident includes, "You wasted my money to come out here," "U smoked," "I see you wanna die," and "I swear to god I hope you die," police said.
When the victim woke up to find his house ablaze, he managed to escape through a window, suffering first and second-degree burns as well as smoke inhalation. Dressed only in a T-shirt, he ran to the closest police station to report the fire at 4:30 am.
Fire crews raced to the scene but the house and its contents were destroyed. Happily, the man's dog was saved from the fire.
The man told police he'd invited Russell to his home "and stated that she was a 'side chick' whom he had been having a sexual relationship with".
Russell was arrested a week later and charged with attempted homicide, aggravated arson, aggravated assault, endangering or creating substantial risk of death and criminal mischief.