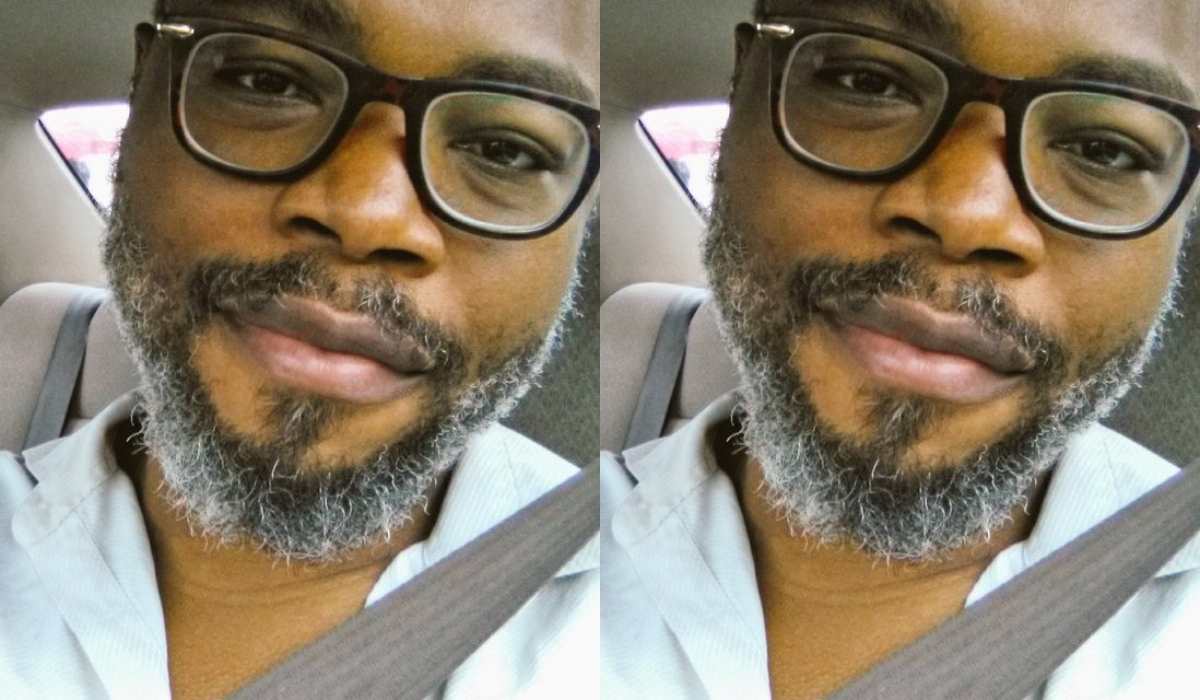 Many Nigerians have taken to their social media pages to mourn the death of popular political commentator, Stanley Nwabia, who died at the age of 43.
Family sources confirmed that Nwabia died in the early hours of Sunday following an unsuccessful blood transfusion procedure in Lagos.
According to a Twitter user identified as Ojugo Onyeluka (@GentleOjay), he spoke with Mr. Nwabia's wife and she confirmed the passing of her husband.
"His wife was sobbing uncontrollably. I was also too emotionally broken to ask him why the transfusion had to be done so urgently" Onyeluka said.
Another Twitter user identified as Prince PhD said he was given several pints of blood at a private hospital after he was rejected at LASUTH due to lack of bed space.
several pants of blood in private hospital because LASUTH rejected him due to lack of bed space in the hospital, he's on admission for few days, did blood transfusion. But gave up this morning.

Point of correction he didn't call on anyone for financial help.

— Prince PhD (Lokal Herb medicine expert) (@PrinceOdumola) September 29, 2019
It was not immediately clear why the procedure was necessary for a man who appeared agile and socially adept. His last Tweet was three days ago indicated that he might have fallen ill beyond recovery. His last Tweet was on September 25th and it reads:
"Oh well, let bygones be bygones".
Oh well, let bygones be bygones. #FreeSowore

— Prof Stanley Nwabia (@MrStanleyNwabia) September 25, 2019
Nigerian Twitter users took to the platform to mourn his death and pay tribute to the deceased, who praised as a great man and a patriotic Nigerian.
Sad to hear about the passing of @MrStanleyNwabia. He was a great compatriot who fought against injustice and tyranny to the very end. This is a terrible loss for Nigeria. We shall miss dearly. May his soul rest in peace.

— Femi Fani-Kayode (@realFFK) September 29, 2019
How sad to read this terrible news of death of @MrStanleyNwabia ! One of active handles that tag me a lot. Wow. He was so young. Life! Wow. My heart deeply goes out to his wife and children. May the Lord God give his families the deepest grace, comfort and peace possible. ???

— Oby Ezekwesili (@obyezeks) September 29, 2019
Our dear @MrStanleyNwabia died this morning after a brief illness.

Dear Stanley Nwabia, we would miss your voice against the anti people's policies of the govt

Another brilliant mind of ours lost to the cold hands of death.

Rest In Peace King!

— Tosin Olugbenga (@TosinOlugbenga) September 29, 2019
Rest in Peace Stanley Nwabia @stanleynwabia

You will be missed bro

Pray that your new place of Sojourn will better than d country you av been fighting to build.We will continue from where u stopped

With deep heart,I drop my pen

Nightfall in Biafra land ?#restinpeacestanley

— DEMAGOGUE PhD.?senior advocat? (@von_Bismack) September 29, 2019
I propose a candlelight for Stanley Nwabia, evening of Tuesday, October 1, 2019, Unity Fountain, Abuja, to mourn our brother.

I agree we should raise funds to immediately support the family.

Can @akaebube take the lead in coordinating?

Devastating!#RIPStanleyNwabia

— Sir.Ariyo-Dare Atoye (@AriyoAristotle) September 29, 2019
Rest in peace Stanley Nwabia. May God comfort his family in this trying time.

— Daddy D.O?? (@DOlusegun) September 29, 2019
Stanley Nwabia's death is so devastating for me. We have worked extensively over multiple projects, we keep in touch constantly. Upright, brilliant, hardworking, honest guy. Spoke to him last week. This one hits home. I am broken. Rest in peace @MrStanleyNwabia ?

— Kelvin Odanz (@MrOdanz) September 29, 2019
Stanley Nwabia was a potent voice against the Buhari tyranny. Crude as his methods were, they kept the government in check. He will be missed.

— Zamora (@orladhortun) September 29, 2019
@MrStanleyNwabia was a great man, an intellectual, a great soul of matchless courage, one of the greatest voices from the East,Great Soldier.
We had great memories of you on timeline.
You will forever be remembered for your resilience,strong will and advocacy.
RIP Stanley Nwabia.

— Anambra 1st son? (@UchePOkoye) September 29, 2019
Man

This is so sad

RIP Stanley Nwabia.

May God comfort your family at this very trying time.

— Cinderella Man (@Osi_Suave) September 29, 2019
Wow this life is fickle and as brief as a flash from a camera.
One day, you are full of life, the next day, it could all be over. Your tweets and social media trail may be the footprints you leave on people's minds if that's where they interacted with you.

RIP Mr Stanley Nwabia.

— ? DaddyMo ? (@therealdaddymo1) September 29, 2019
Chai… this Stanley Nwabia death pain me o!!! ???

So full of life, wit and humour! His hilarious takes on political issues will forever be fresh.

May God console his young family.

Rest in perfect peace Stanley.

— Changing Faces (@nornnie) September 29, 2019
Wow this life is fickle and as brief as a flash from a camera.
One day, you are full of life, the next day, it could all be over. Your tweets and social media trail may be the footprints you leave on people's minds if that's where they interacted with you.

RIP Mr Stanley Nwabia.

— ? DaddyMo ? (@therealdaddymo1) September 29, 2019
learnt that Stanley Nwabia reached out to @renoomokri and other PDP bigwigs to help him,but reno prefer to share 1k on the TL 4 clout.Same reason ur loyal members went rogue
A party he defended even on his sick bed
See eh, if you believe that PDP is better than APC, think again

— king Usama ? (@usama6692) September 29, 2019