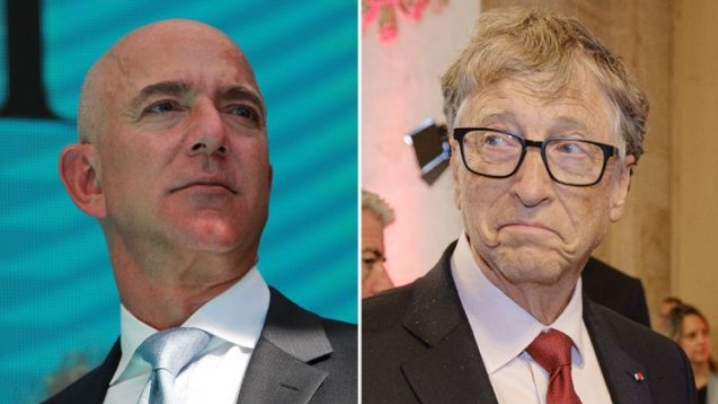 Amazon founder and CEO, Jeff Bezos has lost the title as the world's richest man, paving the way for Bill Gates.
Mr Bezos lost about $7 billion in stock value after Amazon shares fell 7 per cent in after-hours trading on Thursday, leaving him down to $103.9 billion.
Microsoft co-founder Bill Gates is currently worth $105.7 billion.
Mr Bezos has been the world's wealthiest person since 2017, when his net worth soared to $160 billion to end Gates's 24-year run in the top slot.
The potential change in Bezos's status is partly tied to his transferring a quarter of his Amazon stake — worth roughly $36 billion — to his ex-wife MacKenzie Bezos under a divorce settlement finalized earlier this year.
The agreement made her one of the 20 richest people in the world with a net worth of $32.7 billion.