A Nigerian Muslim lady has cried out on social madia after her photo was used for a viral article she knows nothing about.
A few days ago, a Muslim lady identified as Fatima Yusuf summoned the courage to open up on the peace she is deriving from reading the Bible secretly.
According to Fatima, she has been reading the Bible secretly for six months now and there's something about it that brings peace to her that she can't really explain.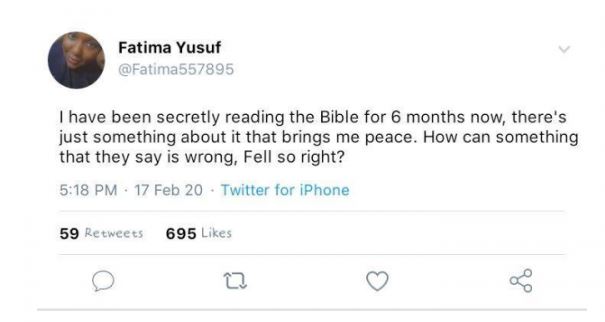 Apparently, Fatima Yusuf runs a fake Twitter handle and the profile picture attached to the now viral tweet, does not belong to her.
A Twitter user, LiQuid [email protected]_cartel, has cried out saying her picture was stolen and attached to what she know nothing about.