Popular American R&B singer, R. Kelly was reportedly attacked by his fellow inmate at the Metropolitan Correctional Centre in Chicago.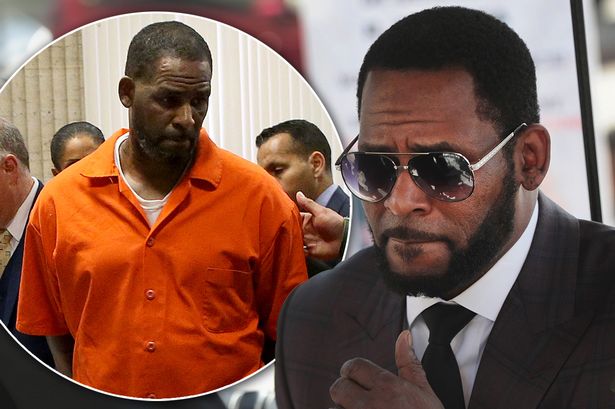 The story was initial reported by TMZ, that the singer was sitting on his bed in his cell on Tuesday, when frustrated inmate came in and started to punch him.
Guards at the federal facility were said to have stopped the assault almost immediately. Kelly did not sustain any injuries and X-rays did not reveal any fractures.
READ: Chadwick Boseman Death: Black Panther star Chadwick Boseman Dies of cancer at 43
But Kelly's attorney, Steve Greenberg said on Twitter that his legal team has received "conflicting reports as to the extent of his injuries," adding that the team has not been given information from the jail or Kelly himself.
The inmate, who attacked R. Kelly, was apparently angry about the prison's governor stopping visits at the detention centre, on more than one occasion, due to the number of Kelly's fans protesting outside the facility.
"My understanding is, every time there is a pro-R. Kelly protest outside of the jail, they lock down the entire facility," Mr Greenberg said.
Also, another lawyer, Mike Leonard told USA TODAY in an email that Kelly suffered "very minor bruising" in the scuffle at the Metropolitan Correctional Center.
Leonard said he was told by officials at the Federal Prison that the other inmate was angry and attacked Kelly because he wrongly believed that those protesting against Kelly's detention "had something to do with the lockdown conditions at the MCC Chicago."
Leonard said Kelly had been placed in solitary confinement to protect him, but insisted that the incident renews the concerns driving their multiple motions to get Kelly released on bond while awaiting his trials.
R. Kelly, who is standing trail on multiple charges of sexual abuse, has been in jail for more than a year as he awaits trial, with cases filed against him in Illinois, Minnesota and New York.
In April 2020, Kelly's lawyers filed a motion that he be bailed due to concerns he would catch coronavirus in prison. However, the appeal was rejected.
Kelly was due to stand trial in New York City again in July for charges of racketeering and sex trafficking, but the hearing was pushed back until September 29 due to coronavirus concerns.
Meanwhile, Hollywood superstar and Black Panther hero Chadwick Boseman today died of colon cancer at the age of 43.