Sanwo-Olu Speaks On Arrest And Detention Of Sunday Igboho In Benin Republic
Lagos State Governor, Babajide Sanwo-Olu has reacted to the arrest and detention of Yoruba Nation activist, Sunday Adeyemo, popularly known as Sunday Igboho, in the Republic of Benin.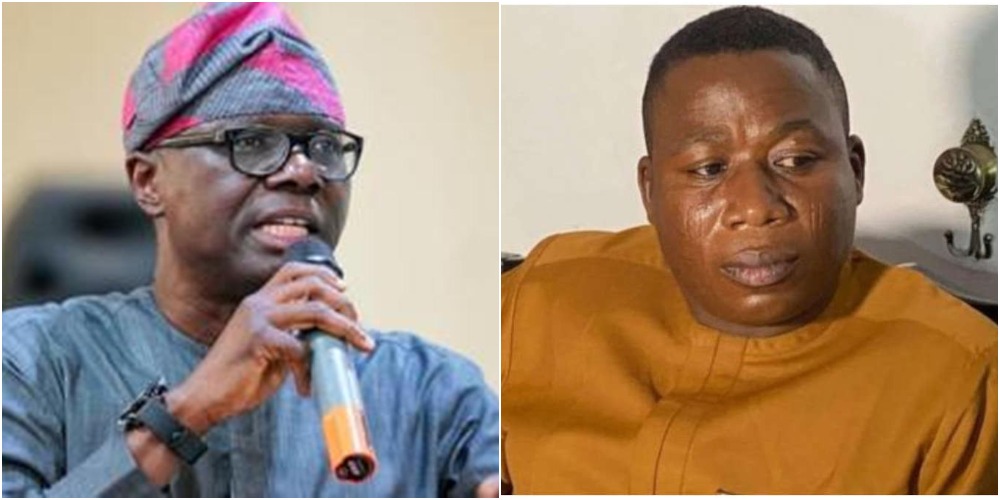 Speaking on why South West governors have been silent on the predicament of Sunday Igboho and the Beninoise authorities, Sanwo-Olu said people were working behind the scenes.
He said: "These are very difficult times for all of us. I can assure you that people are working behind the scenes. At occasions like this, it's not by how many press people you call.
"I'm aware that a lot of people have responded, that they are doing quietly and privately and it doesn't have to be a public conversation."
How Sunday Igboho Was Arrested in Benin Republic
KanyiDaily had reported how the Yoruba activist was arrested on Monday, July 19, 2021, by the International Criminal Police Organisation at the Cadjèhoun Airport in Cotonou, Republic of Benin.
Igboho was arrested with his Germany-based wife, Ropo, at the airport while they reportedly tried to catch a flight to Germany around 8 pm on Monday.
He is being tried for migration-related issues after he was allegedly caught with a fake Beninese passport at the point of his departure to Germany through an Air France flight.
Although the Cour De'appal De Cotonou ruled on Thursday that Ropo should be released unconditionally as there were no charges against her, Igboho is spending his first weekend in a police cell in Cotonou.
Sunday Igboho's Extradition by Nigerian Government
Since he was arrested, Nigerian Government have intensified diplomatic efforts to extradict Igboho whom it accused of importing firearms in the country.
But many human rights activistists, lawyers and Yoruba leaders have urged the Benin Republic government not to accede to Nigerian government's request, citing international protocol.
Meanwhile, Sunday Igboho has filed N5.5bn lawsuit against the Nigerian Government over the invasion of his house in Ibadan by operatives of the Department of State Services (DSS).