Former President, Olusegun Obasanjo reportedly traveled to Benin Republic over the ongoing trial of Yoruba Nation activist, Sunday Adeyemo, popularly known as Sunday Igboho.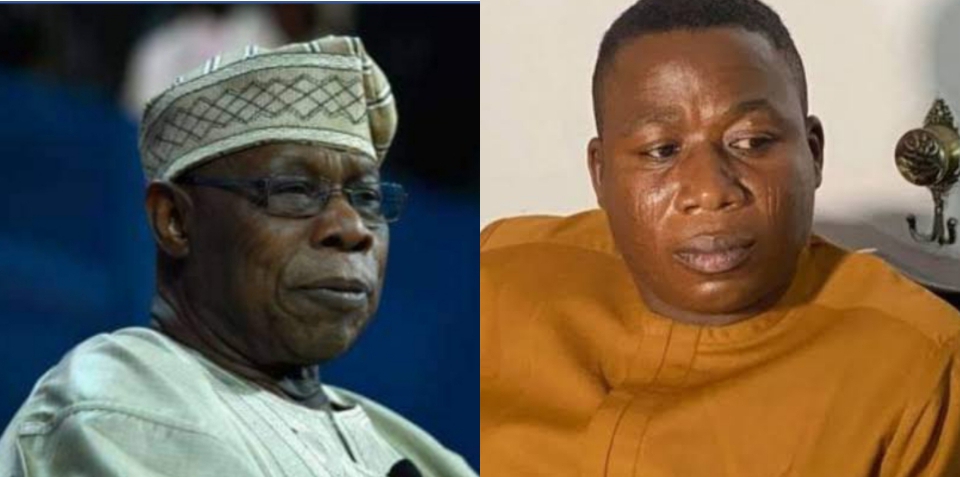 According to TheCable, top sources in the diplomatic circles said the former president traveled to Zanzibar, an island in Tanzania on August 1 and rerouted to the Francophone country.
The sources said Obasanjo met President Patrice Talon and other top Beninise government officials to grant asylum to Sunday Igboho, who is currently in their detention.
He was said to have traveled to Benin Republic on the guise of condoling with Nicephore Soglo who recently lost his wife – Roseline Soglo on July 25 at the age of 87 in Cotonou.
Soglo was president of Benin Republic from 1991 to 1996.
"Former President Obasanjo travelled to Zanzibar on August 1. Perhaps to conceal his trip; he rerouted to Benin Republic. He was to condole with former President Soglo who recently lost his wife," one of the sources said.
Another source who was also privy to Obasanjo's trip said, "He also met with Patrice Talon. The purpose of the meeting was to seek soft-landing for Sunday Igboho. He's asking the Beninese authorities to grant the separatist leader asylum, and not to return him to Nigeria.
"The former president intervened on the request of some South-West leaders."
KanyiDaily had reported how Sunday Igboho was arrested on July 19, 2021, by the International Criminal Police Organisation at the Cadjèhoun Airport in Cotonou, Republic of Benin.
Igboho was arrested with his Germany-based wife, Ropo, at the airport while they reportedly tried to catch a flight to Germany around 8 pm on Monday.
He was charged to court for migration-related issues after he was allegedly caught with a fake Beninese passport at the point of his departure to Germany through an Air France flight.
Although the Cour De'appal De Cotonou ruled that Ropo should be released unconditionally as there were no charges against her, Igboho was taken to detention, where he has been since his trial.
Benin Republic recently filed fresh charges against Sunday Igboho, which included illegal migration, dubious connivance with immigration officers and an attempt to cause civil unrest.