Rivers State Governor, Nyesom Wike has accused a former Vice-President, Atiku Abubakar, of taking members of the Peoples Democratic Party (PDP) for granted with his presidential ambition.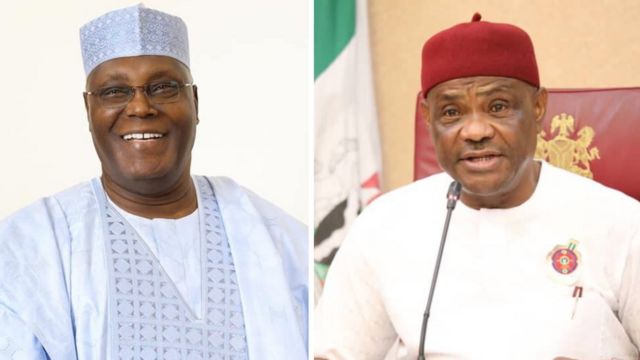 Nyesom Wike Tackles Atiku Abubakar
During a visit to former President Olusegun Obasanjo on Saturday, Atiku had boasted and expressed confidence that he would win the PDP presidential ticket.
Reacting in a statement by Kelvin Ebiri, his spokesman, Wike said Atiku's comment that he will always clinch the party's ticket could amount to taking convention delegates for granted.
The governor, however, said he is committed to doing anything that will ensure PDP returns to power in 2023, and also urged party members to resist making "divisive utterances".
Wike noted that the outcome of the PDP presidential primary election will shock Nigerians, adding that whoever emerges of all the aspirants should be assured that the entire party will rally round and make sure that he wins the presidential election.
Wike said, "I didn't expect him frankly speaking to say that he will always take the ticket of the party. That is going too far and taking the delegates for granted.
"People should watch. There will be shock as far as PDP convention is concerned. People should watch what is going to happen. People like to underrate so many persons and it is not good in politics."
Speaking on the timetable released by the Independent National Electoral Committee (INEC), Wike said the national executive committee (NEC) of the PDP will ensure the party abides by the guidelines issued by the electoral body.
He said, "We are a law-abiding party. The party will soon meet. The NEC will meet and find the way forward on how we will put our house in order and make sure we religiously follow the timetable of INEC without violating any provision of the law and guidelines that INEC may have produced."
This comes a week after Governor Nyesom Wike accused Atiku's campaign chairman, Raymond Dokpesi, of being a mole working the ruling All Progressives Congress (APC).