Chieftain of the Peoples Democratic Party (PDP), Bode George has revealed that the Governorship Candidate of the party in Lagos State, Olajide Adediran, popularly known as "Jandor" breached the agreement as regards picking a running-mate.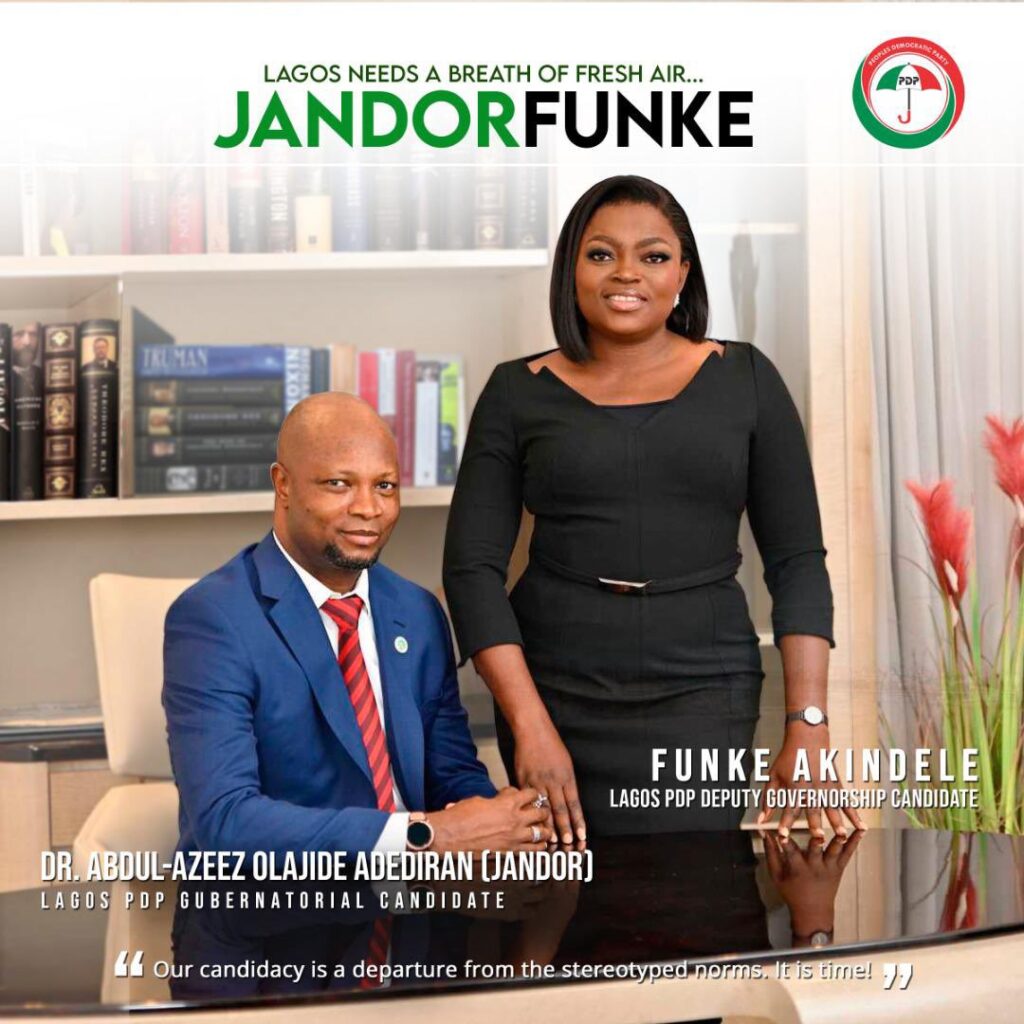 Bode George Speaks On Jandor Picking Funke Akindele As Running-Mate
George stated this when he spoke with News Central.
According to him, Jandor flouted the agreement to make Gbadebo Rhodes-Vivour his running mate — instead of Nollywood actress, Funke Akindele.
The PDP chieftain also revealed that it was the decision Jandor took that forced Rhodes-Vivour to join the Labour Party as its standard bearer for the Lagos governorship election.
"After their presentation here in my office, we saw that these were the best two we have (Gbadebo Rhodes-Vivour and Adediran), and we asked him (Adediran) pointedly here, would you work with this man as your deputy, and he said, 'yes sir," he said.
"Haven't paid for the price of the form, for us to have a seamless primary, would you take him to be your running mate, he answered 'yes sir"
"After that, he came to me to say his mentor, Denrele Ogunsayan asked him to choose a deputy from Ikorodu, a woman. I told him why didn't you tell me at the time. I'm saying this now for history because that was what transpired. I have heard rumours that I am the one sponsoring Gbadebo.
"He (Adediran) reneged on the agreement. I had to call Gbadebo's father to tell him that this is getting a bit too dangerous. We as leaders did our utmost to ensure that we have a very seamless primary."
Meanwhile, Kanyi Daily had reported that Jandor and his running-mate, Akindele recently visited the homes of two victims of auctioned vehicles in Lagos State and condemned the government's action.