The Financial Action Task Force (FATF) has added Nigeria to its "grey list" of countries that need to intensify efforts to tackle money laundering and terrorism financing.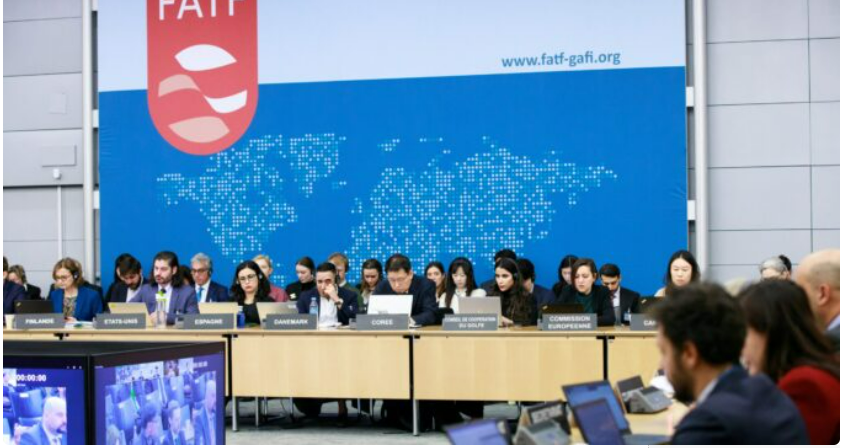 FATF is an inter-governmental policy-making body that seeks to combat money laundering and the financing of terrorism.
South Africa was also added to the list alongside Nigeria.
FATF said the two African countries were added to its list today following a review.
The organization explained that the inclusion of a jurisdiction to its grey list means that the country has committed to swiftly resolve the identified strategic deficiencies within agreed timeframes and is subject to increased monitoring.
"Jurisdictions under increased monitoring are actively working with the FATF to address the strategic deficiencies in their regimes to counter money laundering, terrorist financing, and proliferation financing," FATF said.

"New jurisdictions subject to increased monitoring are South Africa and Nigeria.

"The FATF and FATF-style regional bodies (FSRBs) continue to work with the jurisdictions below as they report on the progress achieved in addressing their strategic deficiencies.

"The FATF calls on these jurisdictions to complete their action plans expeditiously and within the agreed timeframes.

"The FATF welcomes their commitment and will closely monitor their progress. The FATF does not call for the application of enhanced due diligence measures to be applied to these jurisdictions."
FATF also suspended Russia's membership for the "illegal, unprovoked and unjustified full-scale military invasion of Ukraine", which started on February 24, 2022.
"The Russian Federation's continuing and intensifying war of aggression against Ukraine runs counter to FATF's principles of promoting security, safety and the integrity of the global financial system and the commitment to international cooperation and mutual respect upon which FATF Members have agreed to implement and support the FATF Standards," it said.

"As a result, the FATF Plenary has today suspended the membership of the Russian Federation."
In other news, few hours before the commencement of the 2023 general elections, officers of the Economic and Financial Crimes Commission, EFCC, has intensified last-minute vigorous enlightenment and sensitization campaigns against vote buying and all forms of electoral fraud.
READ MORE: 2023 Polls: EFCC In Last Minute Enlightenment Campaign Against Vote Buying, Electoral Fraud