For every artiste, a Grammy recognition is everything. It shows that you have been recognized for your work and that it has had some impact on society. The Anikulapo Kuti family have been blessed with singers whose songs and body of works have been recognized by The Grammys.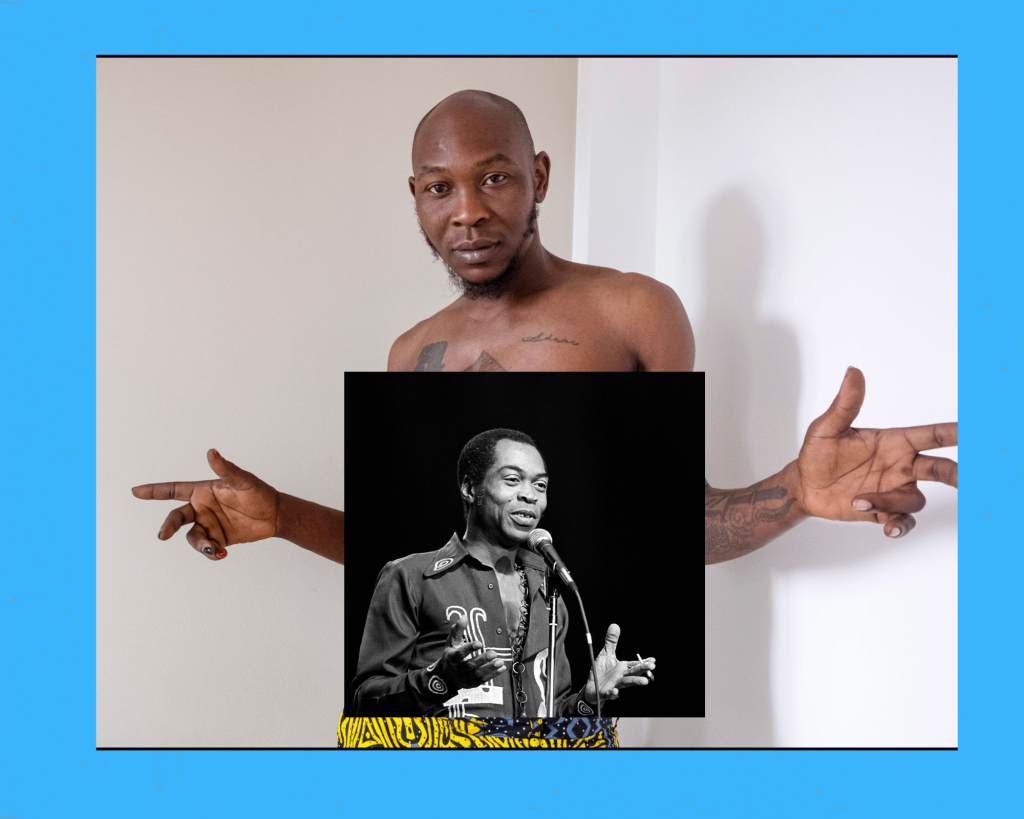 In this article, we would be looking at three members of the Fela Anikulapo Kuti family whose works have been recognized by The Grammy. Here they are:
Femi Kuti
Femi Kuti is the eldest son of the legendary Fela Kuti. After the formation of his independent band, Positive Force, Femi began his career as a solo professional artiste.
Just like his father, his song touched on moral norms and activism. His debut album No Cause for Alarm was released in 1989. The album received massive acceptance from the audience in Europe and Africa.
READ: My Late Father, Fela Condemned My First Album Saying It Was Useless – Femi Kuti
In 1999, after the death of his father, he collaborated with his band to release Shoki Shoki which has been one of the songs he is remembered for.
Since then, Femi Kuti has released impressive projects and songs which have stuck his name among all-time greats of the Afrobeats genre. His album Day by Day, Africa for Africa, and No Place for My Dream have all received Grammy nominations.
Seun Kuti
Seun Kuti is the youngest son of Fela Kuti. Just like his father and elder brother, Femi, Seun is known for his activism and great songs.
He has been in charge of his father's band since the death of his father. He started being interested in music at quite a young age and at the age of nine, he started performing around the world with his father's band — Egypt 80.
READ: Police Raids Seun Kuti's Home In Pursuit Of Incriminating Evidence, Seize Wife's Phone [Video]
Along with his brother, he also has been recognized with Grammy for his impressive music. In 2018, he got a Grammy nomination for his body of work titled Black Times. The album talked about the challenges facing African countries.

Made Kuti
Made Kuti is the son of Femi Kuti and is the grandson of Fela Kuti.
Made, just like his father, fell in love with music at a young age and was inspired at the New Afrika Shrine.
DON'T MISS: "Newest Fiance And Fiancee In Town" – Made Kuti Proposes To Girlfriend, Inedoye Onyenso
He got a Grammy nomination for his Legacy + album which was co-sung by his father, Femi Kuti.
Indeed, the Kuti family is blessed!
Recall that the Kuti family has been thrown into the spotlight after Seun Kuti was caught on camera slapping a Nigerian Police officer.
READ: Seun Kuti Appointed "General Overseer" By Inmates, Leads Prayer Sessions In Prison