President Bola Tinubu on Wednesday called on Nigerians to maintain faith in God and the country's potential for peace, stability, and prosperity.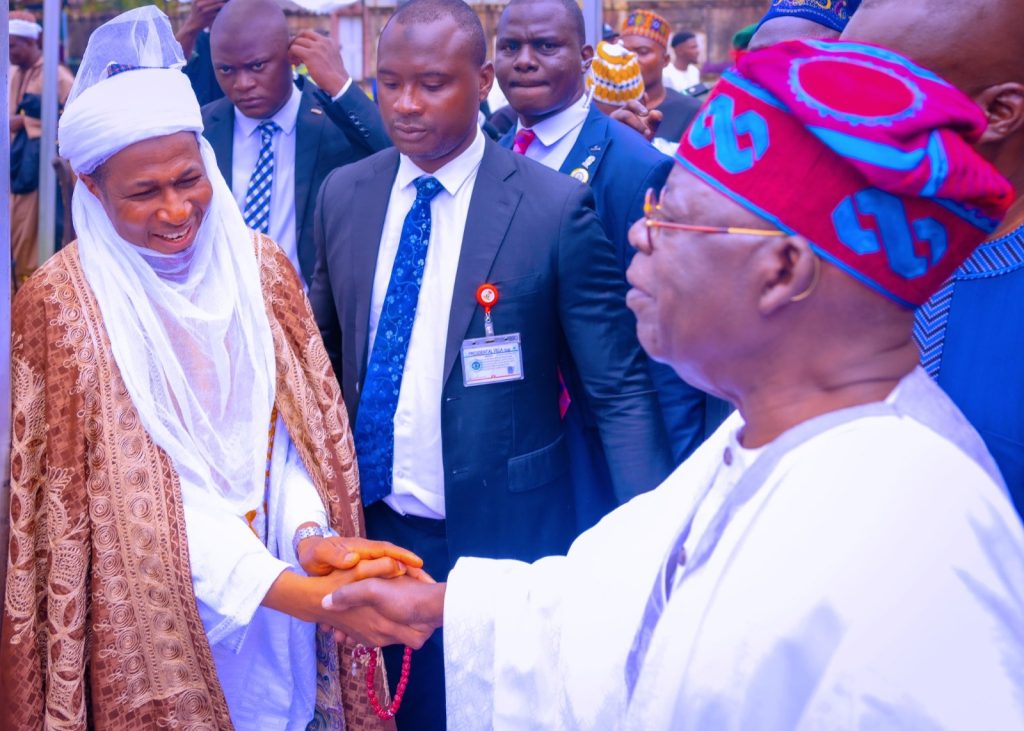 Tinubu made the call during the observation of the Eid-el-Kabir prayers at Dodan Barracks prayer ground, Lagos.
After the prayers, the president while addressing reporters, stressed the importance of unity and cooperation, urging citizens to set aside ethnic and religious rivalries.
He expressed gratitude to Almighty Allah for the nation's well-being and prayed for good health and prosperity for all Nigerians.
Tinubu highlighted the significance of collective sacrifices and reassured the population that Allah does not burden individuals with more than they can bear. Encouraging faith in the nation's ability to overcome challenges, he stressed the need for Nigerians to come together and contribute to its development.
"I thank Almighty Allah for keeping us in good health till today and pray to Him to grant us robust health and prosperity. May our sacrifices turn to prosperity. We have to make the sacrifices, and that is clear, we have to.
"But Allah will not give you a burden that you cannot carry. He is there for us. We must have faith in the country. Have faith in ourselves, believing that as citizens of this country, we must join hands to build the nation.
"No religious identity, no tribal identity, let us live with one another in joy and prosperity. Nigeria will see peace and stability and God will grant peace to those of us at the war front," he said.
The Eid prayer, led by the Chief Imam of Lagos State, Sheikh Sulaiman Oluwatoyin Abu-Nolah, commenced at 9 a.m. The Chief Imam also performed the ritual slaughtering of a ram, symbolising the obedience of Prophet Ibrahim to Allah's command.
Lagos state deputy governor Obafemi Hamzat, speaking on behalf of the state governor Babajide Sanwo-Olu, extended greetings to Muslims across Nigeria and within the state, wishing them joy during the Eid-el-Kabir celebration.
He called for unity in supporting President Tinubu's efforts to improve the nation, emphasising the need to pray for leaders and their success in their respective roles.
Among those that attended the gathering included the Chief of Staff to the President, Hon. Femi Gbajabiamila; the National Security Adviser, Mallam Nuhu Ribadu; the former Governor of Lagos State and immediate past Minister of Works and Housing, Mr. Babatunde Fashola; as well as Speaker of the State House of Assembly, Hon. Mudashiru Obasa, among other government officials.
In other news, Kanyi Daily reported that the Former Governor of Oyo State, High Chief Rashidi Ladoja on Wednesday, broke his silence on the elevation of 11 High Chiefs to the status of beaded crown Oba.
Ladoja, who is also the Otun Olubadan of Ibadanland, said he was not interested in any crown than that of Olubadan of Ibadanland.