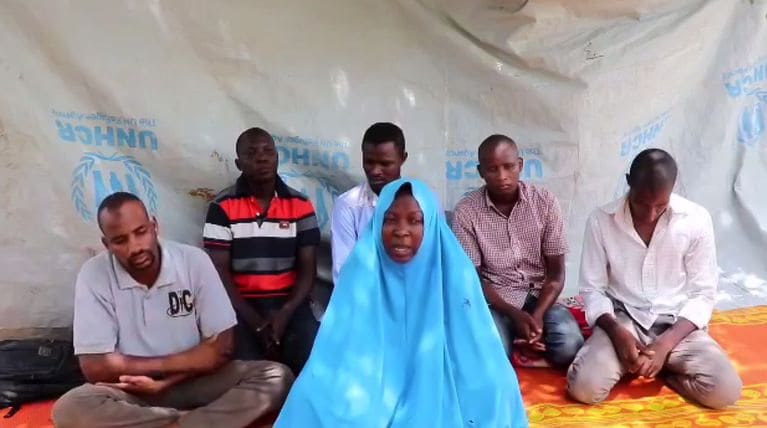 Ahmed Salkida, a journalist with access to Boko Haram activities, revealed that four aid workers has been killed by Islamic State of West African Province (ISWAP), a breakaway faction of the terrorist group.
The four aid workers are officials of the 'Action Against Hunger' who were kidnapped in July, 2019, Ahmed Salkida said in a tweet on Friday, December 13th.
According to him, a fifth aid worker among the kidnapped, Grace Taku, who was the only female, has not been killed but condemned to "life of slavery".
The journalist quotes the terror group as saying the execution was as a result of 'insincerity' of the government.
ISWAP claims the execution was as a result of breakdown of talks with the government. "The government is not sincere and do not respect timelines," reports an ISWAP source. Taku's fate is now the same with other Christian female captives with the terror group. pic.twitter.com/UOzvgbTKx5

— Ahmad Salkida (@A_Salkida) December 13, 2019
KanyiDaily had reported that ISWAP militants on July 19 killed a driver and abducted six others, working for an international aid organisation, Action Against Hunger, in a convoy to Damasak in Borno State.
The victims led by Grace Taku, later appeared in a video six days later, begging the Nigerian government and international community to ensure their release.
One of them was killed in September by the terror group before today's murder of four others.