Fans Demands Justice For Johnny Depp As Amber Heard Admits Assaulting Him Physically [Audio]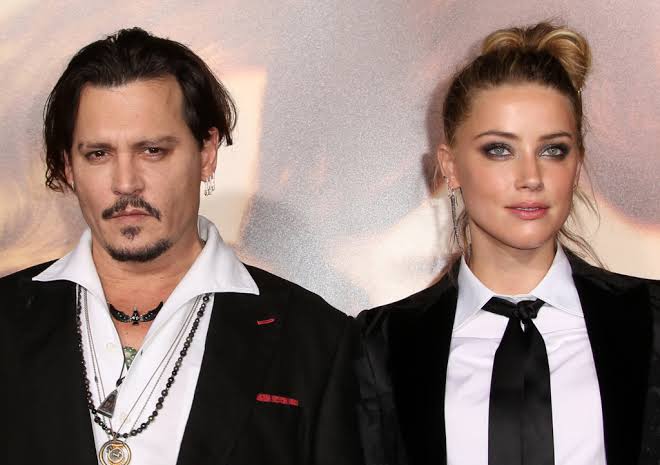 Movie fans are demanding Justice for Hollywood actor, Johnny Depp after his estranged wife, Amber Heard, got exposed as the real abuser in their marriage.
Johhy Depp and Amber Heard were married in February 2015 and she filed for divorce in May 2016, obtaining a temporary restraining order against him, alleging he was verbally and physically abusive during the relationship, often while under the influence of drugs or alcohol.
She testified about the alleged physical abuse during a divorce deposition and this led to many people in the film industry boycotting the actor.
In 2018, Johnny Depp filed a $50 million suit against Amber Heard for defaming his character with claims of abuse while they were married.
The actor claims that Amber Heard defamed his character in the opinion piece she wrote in the Washington Post in December 2018.
Jonny Depp's lawsuit referred to Amber Heard's claims as nothing more than an "elaborate hoax," and presented evidences that suggested he (Jonny Depp) was the one who endured physical abuse during the marriage, not the other way around.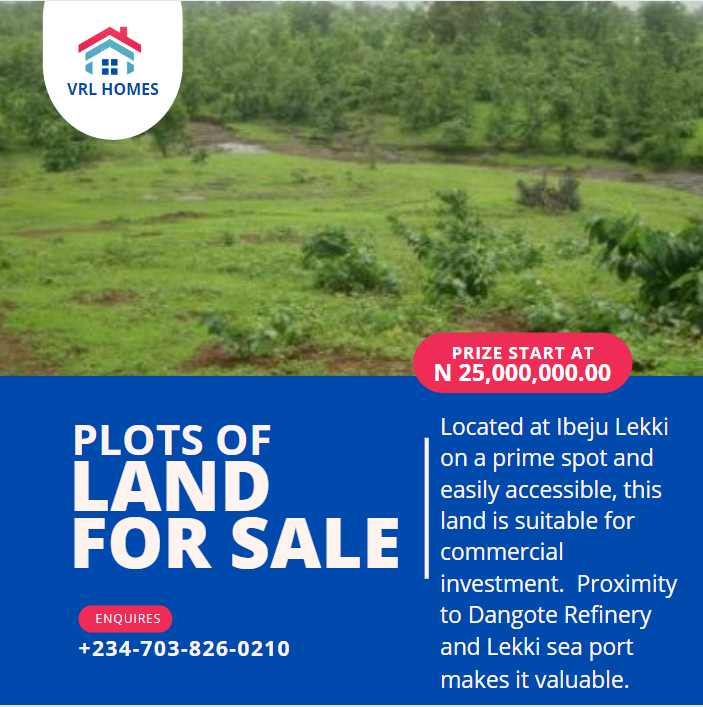 His deformation case has been slowly chugging along because his team reportedly could not produce court-ordered records on his drug and alcohol usage. So instead of the trial starting February 3, 2020, it was postponed to start August 3, 2020.
Well, it appears the overwhelming evidence Johnny Depp has against his Amber Heard may have just set him free from social media crucifixion, and possibly from being boycotted.
A 2015 taped two-hour therapy session has proven that Amber Heard was indeed the abuser in their marriage and not the victim, like she had led the public to believe.
The audio confession, which was gone viral, is reportedly from a series of taped therapy sessions while the two movie stars tried to work through their volatile marriage issues.
In the audio recordings, Amber heard is not only heard admitting to hitting Johnny Deep several times, she also admitted to having an uncontrollable temper and pelting him with pots, pans and vases.
She also goes on to mock him for being 'such a baby' and even though Depp tries to make her see why getting physical with him needs to stop, she is heard saying she can't make him a promise that she won't lose her tempter.
Below are snippets of the audio tape.
Now the most disgusting is that people like @PerezHilton are writing and twisting what cannot be twisted.

Because undeniably, the truth is here. IF ONE THING this whole Johnny Depp case should teach us, it's that men can be abused WITHOUT BEING ABUSIVE.@cnnbrk where are you ? pic.twitter.com/yLfRdd44Jn

— Sienna (@winonasrider) February 1, 2020
The audio recording which have since gone viral, have left social media buzzing with fans demanding Justice for Johnny Depp, considering the fact Amber Heard was one of the major speakers against domestic violence and gender equality.
Many people have not only tagged Heard a liar, they are accusing her of being the reason actual victims of domestic violence find it difficult to come out for fear that no one would believe them.
They are calling for her to be boycotted and dropped from major movies roles including Aquaman 2, which she features in and is yet to be released.
I am so sad for Johnny Depp. He got fired from Pirates of the Caribbean because of Amber Heard. Johnny losing his most beloved character Jack Sparrow. He even named his son after this character. Then Amber gaining roles from all this. Disgusting.#JusticeForJohnnyDepp pic.twitter.com/UgowSvQwNE

— Patel Shashank Singh 🏹 (@RccShashank) February 2, 2020
JOHNNY DEPP IS INNOCENT.
AMBER HEARD ABUSED JOHNNY DEPP.
AMBER HEARD RUINED JOHNNY DEPP'S CAREER.
AMBER HEARD SHOULD NO LONGER BE IN AQUAMAN 2.
AMBER HEARD SHOULD BE ARRESTED.
JOHNNY DEPP DESERVES JUSTICE. #AmberHeardIsAnAbuser#JusticeForJohnnyDepp

— 🍀 (@leeirishanne) February 2, 2020
Here's what Amber Heard did to Johnny Depp.

-Physically/mentally abused him repeatedly.
-Shit in his bed.
-Put a cigarette out on his face.
-Severed his fingertip.
-Admitted to attacking him.

He will present all of his evidence of this in court in August.#JusticeForJohnnyDepp pic.twitter.com/4OJ83ggImu

— #Pirates_Life (@johnnydeppoffi3) February 2, 2020
Amber Heard is the reason people don't believe women. Making false claims just to gain media publicity and roles is disgusting. Johnny Depp is a fucking survivor and deserves to be lifted up not dragged down. He's a film icon. #JusticeForJohnnyDepp pic.twitter.com/sgRNJfMXa5

— Jillian (@jillian_burkitt) February 2, 2020
This is what he deserves and so much more. He went through domestic violence and got stripped off of his legendary roles while constantly being accused of things he hadn't done. We are with you, Captain. #JusticeForJohnnyDepp pic.twitter.com/3yfvz51irp

— 🎼P A B O⁷🎼 (@aegyoeobta) February 2, 2020
https://twitter.com/reyskywalkergf/status/1223830788958871552
Do yall remember when everyone slammed Johnny Depp for abusing Amber Heard and then got wished horrible scary threats towards him the entire time HE was being silently abused by HER for 4 years? Thats crazy because I do! (:

Now look at your goofy ass#JusticeForJohnnyDepp pic.twitter.com/mvpvV4niaO

— 𝕶𝖆𝖙𝖆𝖓𝖆 🦇 (@SpanishGhoul) February 2, 2020
Waking up to this hashtag is really sad because Johnny Depp is someone I admire.
Amazing actor. People are quick to believe the male villain and female victim narrative. Domestic violence against men is real. When they speak up, they're not taken seriously. #JusticeForJohnnyDepp pic.twitter.com/bAgpZEemkA

— 𝒮𝑒𝒸𝓇𝑒𝓉𝒶𝓇𝓎𝒜𝒸𝑒™ (@SecretaryAce) February 2, 2020
Amber heard needs to be punished for what she did to Johnny deep. She publicaly humilated him. She cutted his finger and now we lost our favorite character Captain Jack Sparrow.
#JusticeForJohnnyDepp pic.twitter.com/Sm5CACsCDG

— Ahmadshah492🇵🇰 (@ibne_adam786) February 2, 2020
i posted this a little over a year on my instagram and i got a lot of dms telling me its not possible he could be abused cause hes a man MEN CAN BE ABUSED TOO AND SAYING THESE MAKES THEM MORE SCARED TO COME FORWARD ABOUT IT #JusticeForJohnnyDepp pic.twitter.com/zKjUWq8EHD

— JIMIN-AH I LIKE YOU THE MOST (@smittenvmin) February 2, 2020
❝The only thing that I could do was know what I still know. Ultimately, the truth will come out in all of this & I'll be standing on the right side of the roaring rapids. I hope other people will be too. I know the truth❞
— Johnny Depp #JusticeForJohnnyDepp pic.twitter.com/OJqy9k3Eky

— ˗ˏˋ ammar ˎˊ˗ (@DeppsAmarrx) February 2, 2020
https://twitter.com/demithacreator/status/1223886162357518336?s=20
#JusticeForJohnnyDepp stares at us everyday. You'll be amazed at the number of men & boys being either sexually/physically abused but don't speak about it cos of toxic masculinity. Then still suffer blackmail/lies from their abusers. You know who the world usually believes.

— Ayò-Bánkólé Akíntújoyè (@AyoBankole) February 2, 2020
4 years have passed since Amber Heard spread the horrible hoax to destroy Johnny Depp.
Her fake bruises hurt his life, his family and friends in an instant.
Biased media continued to cover his truth.
It's 2020, the truth is coming!#JusticeForJohnnyDepp#AmberHeardIsAnAbuser pic.twitter.com/iOaBM8akGb

— Pomta🐾 (@pomta5426) February 2, 2020