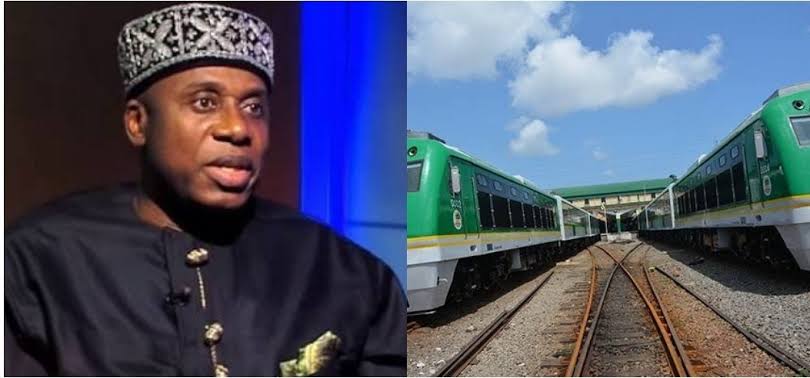 The Minister of Transportation, Rotimi Amaechi has revealed that the ongoing construction work on the Lagos-Ibadan railway project has been put on hold due to the outbreak of the novel coronavirus.
Amaechi disclosed this during a live television programme on African Independent Television monitored in Abuja on Thursday.
According to him, the reason for the delay is because the bulk of the workforce handling the project is stuck in China on the orders of the government of the Asian nation.
"If not for coronavirus, I would have said that we are nearly finished with the Lagos-Ibadan rail. The bulk of the workforce is still in China. The government of China did not allow them to return and that has delayed the work on Lagos Ibadan."
The Federal Government had announced on several occasions that the rail project would be officially opened for commercial activities in April.
Meanwhile, Ogun State Government has ordered police to block the gates of areas accommodating a large number of Chinese nationals in the state, over fears of coronavirus.
The government said the the action would stop the possibility of any of them manifesting coronavirus symptoms without being noticed by the concerned authorities.