Nobody Is Perfect, Choose Your Satan Wisely And Manage Their Demons – Ese Eriata
Former Big Brother Naija housemate, Ese Eriata has advised intending couples to stop searching for the perfect partner for a relationship.
The reality star, who gave the advice in a post shared on her Snapchat page, said that people should instead choose their "Satan" wisely and learn to manage their demons.
Eriata Ese wrote, "Looking for a perfect person? Make I d*e if u see Just choose your satan wisely and manage their demons; make sure it's something you can manage, Angels don't exist, no one is flawless; not even you".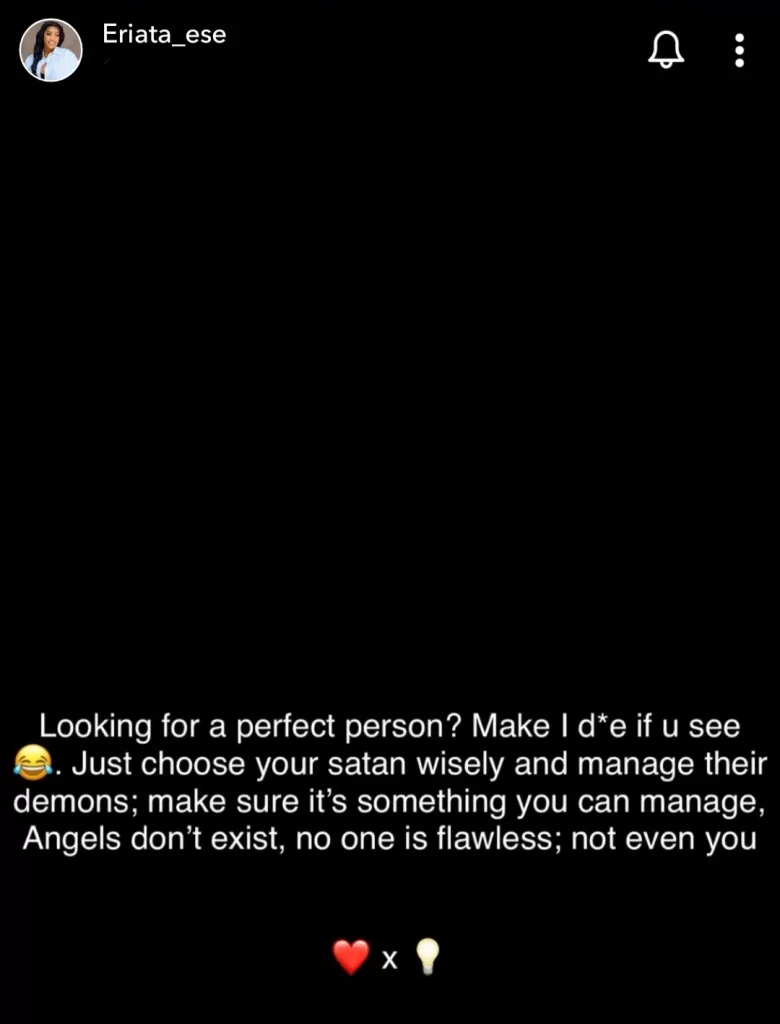 Meanwhile, British rapper, Stefflon Don has advised young women not to envy the lifestyle of Instagram big girls who achieved celebrity because of their socialite lifestyle.