Boko Haram Ambush Nigerian Army In Borno, Kill 20 Soldiers, Cart Away Gun Trucks
Boko Haram has ambushed the Nigerian army in Borno, killing 20 soldiers and stealing two gun trucks.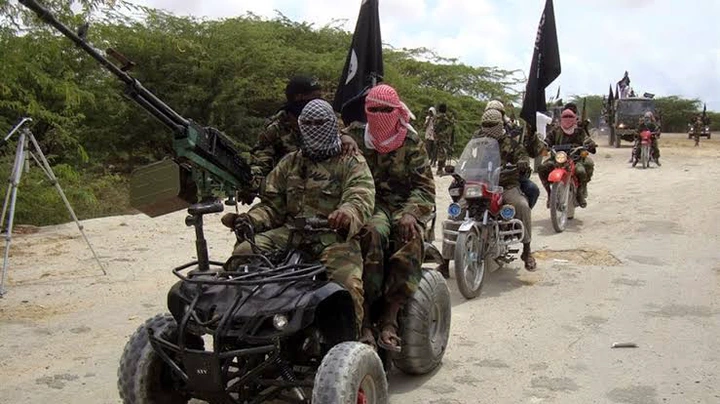 Boko Haram terrorists have killed about 20 Nigerian soldiers and stole two military gun trucks after an ambush in the Marte area of Borno State.
According to SaharaReporters, the attack was carried out on Friday by militants from the Islamic State-backed faction of Boko Haram, the Islamic State West Africa Province (ISWAP), formerly known as Jamā'at Ahl as-Sunnah lid-Da'wah wa'l-Jihād.
A military source said that the soldiers were on their way to Maiduguri, the state capital before the terrorists attacked them in Marte town on Friday.
"There was another ambush again on Friday. Ambush is the most difficult fight. We lost 20 soldiers. The ambush happened to Marte."
The source added that two gun trucks were burnt and two others were stolen by the terrorists during the attack.
"Two gun trunks were burnt, while two other gun trucks were taken by Boko Haram militants," the source said.
This comes a few days after Boko Haram killed at least 12 soldiers after ambushing a convoy of the Nigerian Army in Borno State.