Niger Delta Agitators have nominated the Central Bank of Nigeria Governor, Godwin Emefiele as its candidate to run in the 2023 presidential election.
The group made this known in a statement where the spokesman, General Jack Fibor revealed their position.
Speaking in the video, General Jack Fibor expressed that after due consultations and background checks of several candidates, the Niger Delta Freedom Reserve Force settled for Governor of the Central Bank Of Nigeria, Godwin Emefiele.
The group said it took the decision because Emefiele has used his office to eradicate poverty, activated so many programs including agriculture and he is not a politician.
Speaking further, General Fibor pledged that if Emefiele is elected as president, the group is ready to surrender their arms and stop illegal bunkering in the Niger Delta region.
For the past few months, it has been rumored that Godwin Emefiele would be joining the growing list of candidates for the 2023 presidential election.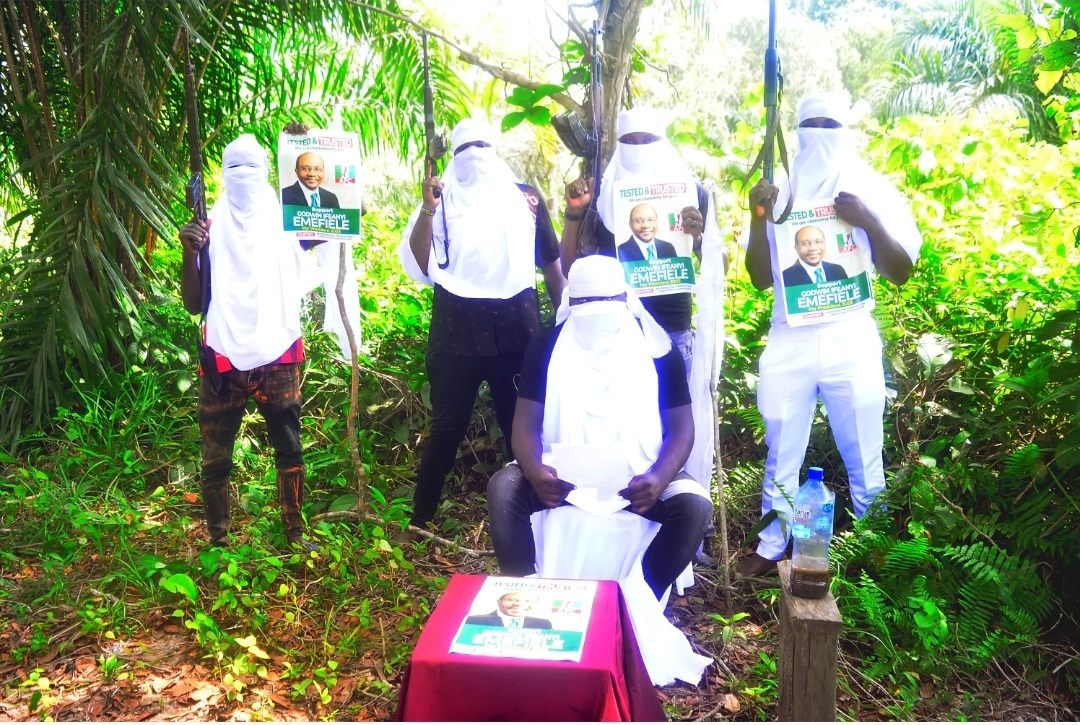 While Emefiele is yet to officially declare his intention to contest the presidency, his campaign posters and vehicles had been sighted in some parts of the country.
Amid all these, the CBN Governor has neither confirmed nor denied the rumors.
The Niger Delta agitators appealed to the party delegates to vote for Emefiele while collecting dollars from corrupt politicians:
"Finally we appeal to those with the title of party delegates. When you get to Abuja, as you are receiving your dollars, check your conscience and vote for Godwin Ifeanyi Emefiele, who we strongly believe will transform the problem of this country and the Niger Delta, most importantly in the Niger Delta".
Watch the video below: 
In other news, Rivers State Governor and Peoples Democratic Party (PDP) presidential aspirant Nyesom Wike on Tuesday paid a visit to the mother of late President Umaru Musa Yar'Adua who died while in office 12 years ago on May 5, 2010.