It's been a fun year in music. In 2022, many songs were revamped on TikTok, Twitch, and Instagram as artists even opted to socially release tracks on the latter. It was the year of experimentation.
The year 2022 has also seen Nigerian artists step up in their artistry level. We've seen, an adaptation of different sounds, improvement in the production level and better lyricism in the works of different artists.
As we get ready to delve into a new year of more boundary-pushing to stimulate music aficionados, the Kanyi Daily staff takes a look back at the songs that we couldn't get enough of this year. From A-listers to select rising ones to watch, these are Kanyi Daily's picks for the 25 best songs of 2022.
Below are the 25 best songs of 2022  that have rocked Nigeria in the past 12 months. Let's get started;
25) Girlfriend (Ruger)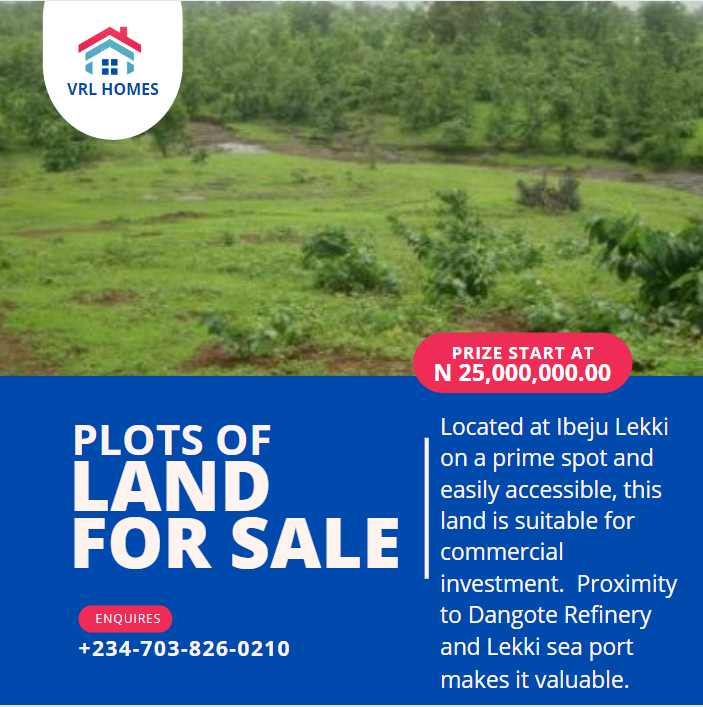 On this track, Ruger tells a story about his complicated relationship. He admires a new girl who is not his girlfriend and then goes to deny being in a serious relationship.
In the chorus, he realizes he can't hide it anymore and doesn't care if she thinks he is in a relationship with his girlfriend or not.
The song came with a lovely dance step which many fell in love it immediately after the official video of the song was released.
24) Ku Lo Sa (Oxlade)
For those in long-distance relationships, "Ku Lo SA" was a song they could relate to. In the song, Oxlade yearns to have his lover closer to him and as such, promises to pay any price to have her with him.
When the song first dropped, it wasn't loved by many. But over time, it grew in the minds of listeners and so far, "Ku Lo Sa", has become one of the biggest songs in Nigeria with high replay value.
23) It's Plenty (Burna Boy)
"It's Plenty" by Burna Boy is the type of song you want to listen to when you are having a bad day. The song inspires that feel-good energy in you reminding you to live your best life while hustling.
The song also reminds you to always remember to celebrate your win.
In the official visuals of this song, Burna Boy can be seen enjoying his time with friends and family. Similarly, the song conveys that spirit of enjoyment helping you to forget the stress you've been through in your life.
For the year 2022, "It's Plenty" by Burna Boy was a big jam.
22) I'm A Mess (Omah Lay)
In this jam, Omah lay, makes use of his strength in songwriting to speak about depression. In this song, he mentioned how overthinking and taking a lot of drinks led him to be depressed.

"I'm A Mess" was one of the best songs from the Boy Alone project. The song was very relatable and as such got quite a good number of streams and replay value from local and international listeners.
21) Rush (Ayra Starr)
With the help of her sweet vocals, Ayra Starr, through this song passes a story of gratitude for where she has reached in her career so far. In the song, she uses both English and Pidgin languages to pass the message in a way that the listener can vibe to.

20. Baddest Boy (Skiibi Feat. Davido)
At the 20th position, we have "Baddest Boy", a tune that was blessed with a verse from Davido. It is an obvious fact that when Skiibii talks about love or the facts of his life, he is at his most engaging moment. Well, in this jam, Skiibii discusses his success and the reasons he shouldn't be overlooked.
Davido's verse on this track was everything.
For many, his verse on the single is regarded as one of his best verses in recent years. Even though the remix was necessary, Davido demonstrates that he is capable of adding more to a song other than just mere promotion.

19. Ameno Amapiano Remix (Goya Feat. Nektunz)
The song which was produced by Nektunz and had vocals from Goya became an instant hit immediately after it was released. In just weeks after it was released, it topped the Apple Music charts and Shazam Playlist platforms. The song which had Amapiano instrumental easily became the go-tracks on Instagram and TikTok platforms.
The singer became an overnight superstar because of this song, which served as Goya's debut single. The song also received massive airplay from the USA and Europe.
18. Sip (Joeboy)

Joeboy's "Sip" is a gorgeous fusion of South African amapiano and Nigerian afrobeat. The truth of many people who are going through various problems in their life is discussed in "Sip." The chorus of the song by Joeboy contained catchy lyrics about drinking that touched everyone.
In less than three months, "Sip" received more than 10 million streams on Spotify. With the song, Joeboy also started a viral trend on TikTok as many young people who could relate to the song's lyrics participated in the Sip Challenge.
17. Peru Remix (Fireboy Feat. Ed Sheeran)

"Peru", a song made by Fireboy and Ed Sheeran resonates, was one of the songs that had people dancing in the summer. The fluidity and clean delivery of Ed Sheeran's verse on the "Peru" remix give you the impression that you are in a paradise of ecstasy where music is the source of happiness.
The song's tone and vibe reach an irresistible peak that compels listeners to play it as frequently as they can. The "Peru" remix debuted at number 6 on the official UK charts. Additionally, "Peru" made its debut on the UK Rhythmic Radio Chart.

16. Calm Down (Rema)

On this track, Rema declares his affection for his girl and his desire to have her. He describes how appealing her body is in his song's lyrics, saying that he will do anything to have it since he can't stop thinking about her.
To capture our attention in the music, Rema uses storytelling techniques. He even talks about how he first encountered her at a party, saying that, in contrast to other girls who were acting "too much," she stood out for her gentle character.
The song "Calm Down" was recently listed as Barack Obama's favorite song in 2022. Furthermore, they have been over 10 million Shazam Requests for this song since its release.

15. Playboy (Fireboy)
Fireboy's "Playboy" examines love and life in the spotlight over laid-back beats. The song which later got featured in his album reflects on his successes. His latest tracks, which are novelties of his recent climb, are easy-listening Afropop confessionals that are pleasant and smooth.
The song performed admirably on both domestic and international charts.

14. Sungba Remix (Asake Feat. Burna Boy)

The track quickly ascended to the top of Apple Music's Nigerian Top 100. This a difficult task for any upcoming artist to accomplish.
Asake is quickly building a name for himself by consistently displaying large sums of money in his music videos. In this "Sungba" remix video, he continued acting similarly and lived up to his name, Mr. Money. Everything was in the video, including money confetti, a street scene, and stunning beauty models.

13. Wait For You (Future Feat. Drake, Tems)

A relationship that can withstand the rigors of life in the spotlight, like the ones led by Future and Drake, is what the song "Wait For You" is about. The notion is that the lovers will wait for one another, whether it be through actual physical waiting or simply exercising restraint through the more trying emotional moments.

Before getting honest about how sometimes he takes drinking pills and taking medications to get him to open up, Future and Drake rap about a woman who understands their lifestyle.

12. Buga (Kizz Daniel)

The lyrics by Tekno and Kizz Daniel demonstrate and teach that individuals work very hard to earn their money and that they should be proud to show it off to others by flaunting their wealth. Additionally, it emphasizes the need of working hard to support oneself and one's family with the money one earns.
Tekno fanned the flames of the music after Kizz Daniel sparked it with the hit song's beat, harmony, and other musical elements.
Buga became the most Shazam-ed music in the world in May 2022. In addition, it became a street anthem for most of 2022.

11. Overloading (Mavins All-Stars)

The first song to feature all of the current Mavins Record label artists was titled "Overloading." Ayra Starr, Don Jazzy, Crayon, Ladipoe, and Boyspyce all contributed vocals to the song.
The numbers being achieved on all digital streaming platforms since the song's release have been astounding!
Over 500,000 people have listened to the hit song on the international music streaming service Spotify, and it has reached the top of the charts on Apple Music in six different nations, including Nigeria.

10. Finesse (Pheelz Feat. BNXN)

"Finesse" is a song whose catchy lyrics win over listeners. It has a patterned chorus that sounds like a battle group of men rather than just the two credited vocalists.
The song concept is about guys who only want relationships without emotional baggage. A lot of males related to this song.

9. Terminator (Asake)

Asake embraces the "Terminator" energy in this song, which also serves as a new take on the hit Terminator record and reveals Asake's actual singing abilities. The main message of Asake's song, "Terminator," is how much he admires a woman and longs to be her Terminator.
The song explores how he has become so established that he now has the resources to fall in love, not just the time. This song was made for the ladies and the ladies loved it when they heard it.

8. Bad To Me (Wizkid)

The song "Bad to Me" is incredibly addictive. Wizkid has mastered the art of releasing catchy tunes that can be played at home and in clubs by combining his sweet vocals.
In just 24 hours, "Bad To Me" rose to the top of the charts on Apple Music and other streaming services in Nigeria. The song currently has over 1.5 million views on YouTube. It was able to make debut appearances in the UK, US, and other international music charts.

7. Bandana (Fireboy Feat. Asake)

In "Bandana", Fireboy and Asake chat about how they fought to reach the point they are in. This demonstrated their brilliance by releasing back-to-back hit songs and working hard to establish themselves in the music business.
The song Bandana is a continuation of the concept of the "Playboy" song that was released a few months ago; it is a path that leads to the street and all of its components and ways of living.

6. Odo (Kizz Daniel)

This song composed by Kizz Daniel effectively starts by developing a love interest throughout the song. It tells a full-fledged love story. Fans of Kizz Daniel's singles and those who enjoy music have taken notice of this adjustment pretty favorably. Additionally, a fantastic dance step was developed, and as a result, fans were kept busy while also listening to the song.
Practically speaking, the goal of this song was to emphasize the sentiment and perspective of newly created love. The song has a joyful celebration-oriented groove and tempo; it almost manages to capture the essence of meeting someone fresh and falling in love once more.

5. Last Last (Burna Boy)

In "Last Last", Burna Boy switches from anguish and regret to heartbreak, and unlucky love, and even narrates his near-death situations. In this track, Burna Boy flits between English and Yoruba. Burna Boy loses a rumored soulmate (his ex, Stefflon Don).

"Last Last" was the go-to track for people who experienced heartbreaks from their relationships as they could relate to the song. It also quickly spread through clubs, became the subject of viral TikTok "Studio Challenges," and sparked a wave of dancehall remixes.

4. Machala (Carter Efe Feat. Berri Tiga)

The song "Machala", which is an anthem for celebrity singer Wizkid and a perfect combination of Afro-fusion and Amapaino music, was produced by a young music producer named X, who gives the tune a high-quality sound.

The catchy song debuted and retained the top spot on the Apple Music Top Songs Nigeria Chart within less than 24 hours of its release. Additionally, it debuted at position 14 on the Billboard US Afrobeats chart.

3. PBUY (Asake)

PBUY is so relatable, and people connect with it, demonstrating that they are aware of the song's topic. The song's lyrics give you even more justification for working out if you want to accomplish a lot.
In the song, Asake claimed that God and hard work had contributed significantly to getting him to where he is now, so it shouldn't come as a surprise that he prayed to God in the song for continued blessings and assurance that he wouldn't lose in any situation.
In just four days after its release, " PBUY' amassed 2 million YouTube views.
2. Loaded (Tiwa Savage Feat. Asake)

With her most recent achievement, Tiwa Savage once again demonstrated that she is still the undisputed queen of the Nigerian music scene. However, not everyone is as impressed by her audacity in the song.

Additionally, within 24 hours of its debut, Tiwa Savage's single "Loaded" surpassed 1 million views on YouTube, making her the first female Afrobeat artist to do so. A few hours after its debut, "Loaded," continued to set records, and surpassed all others.

1. Asiwaju (Ruger)

Ruger utilizes the retention anthem "Asiwaju" to describe being in the lead. He leads the mainstream while claiming to be an old man.

Asiwaju spent the longest month in the history of the Nigerian Apple Music Top Songs list at number one.
Worthy Mention:
Second Sermon (Black Sheriff Feat. Burna Boy)
This song would be on any list of top Ghana-Nigeria musical combinations in 2022. The song, "Second Sermon" talks about what the young ghetto boy in the streets had to face daily in the quest for survival.
Burna Boy didn't also slack on this. He made sure he gave his best on this track. Burna Boy appealed to the Nigerian audience in his verse. This also contributed to the high numbers observed by the songs on streaming platforms.
The lyricism, delivery, and production of this song were excellent.
Hope you enjoyed our 25 best songs of 2022. 
DON'T MISS: Year In Review: Ten Notable Events/Occurrences that Shaped 2022 In Nigeria, Around The World