Businesswoman and brand influencer, Sandra Iheuwa has slammed those criticizing her for showing off her curves on social media.
Sandra Iheuwa Blasts Advisers
The entrepreneur, who welcomed a child this year with businessman Steve Thompson after their marriage crashed, has been sharing videos showing off her curves.
One of her Instagram followers had taken to the comment section of her video to advise her against flaunting her curves as they are already aware that a doctor worked on her body.
Reacting to the criticism, Iheuwa asked her critics if they could also confront American celebrities like Rihanna, Beyonce, Kim Kardashian, and Kylie Jenner when they go naked.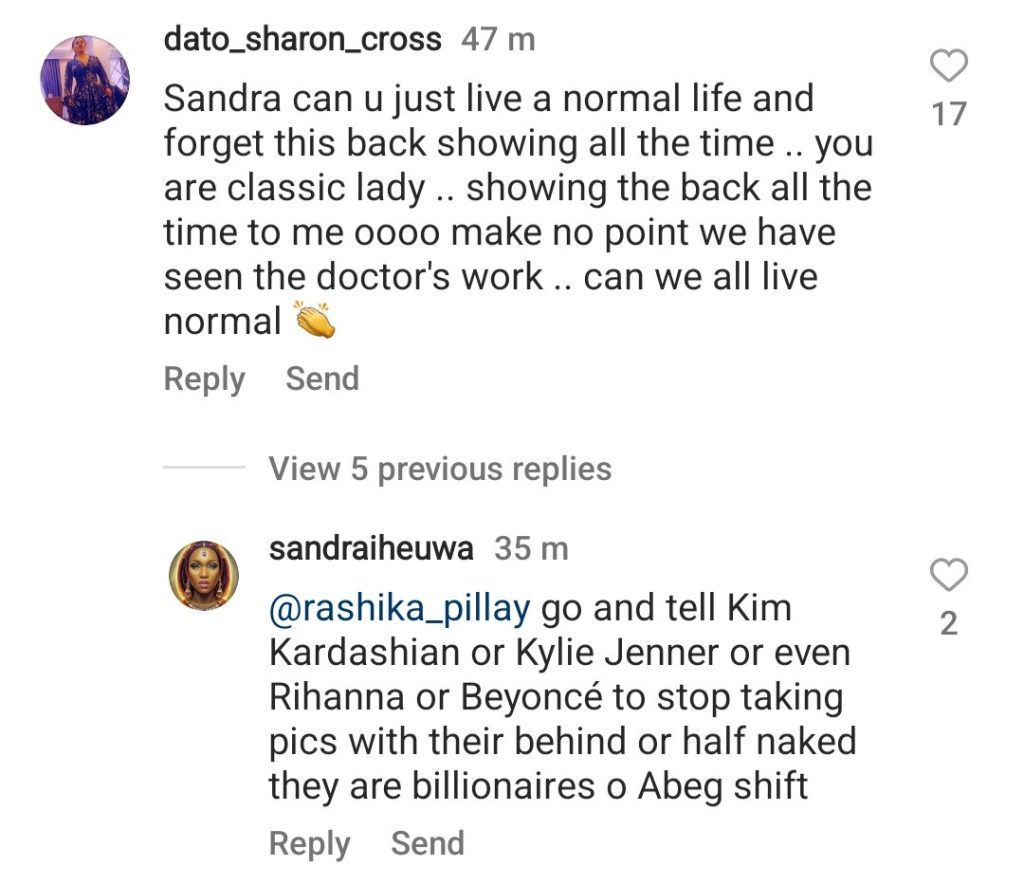 She added, "Let me make it clear in as much I love sharing business tips on here and help some of y'all nobody has the right I mean NO ONE has the right to come on my page and tell me what and what not to post…..if you don't like what you see unfollow and or block me…..
"I have been through a lot in the last couple of months to not do what makes me happy. Take what you can learn from me business wise and leave the rest for me.
"Some of you haven't finished advising your village people and family members but quick to want to advice someone you don't know in real life.
"I don't see y'all commenting on kim k, Rihanna or Kylie Jenner for posing half naked or fully naked and they are billionaires.
"Like I said I don't have naija mentality and nothing in this world will ever change that. It's either you love me the way I am or keep [email protected] the choice is yours. Love and light."
KanyiDaily recalls that on January 9, 2022, Steve Thompson had announced that he could no longer manage his marriage to Sandra Iheuwa because of her behavior.