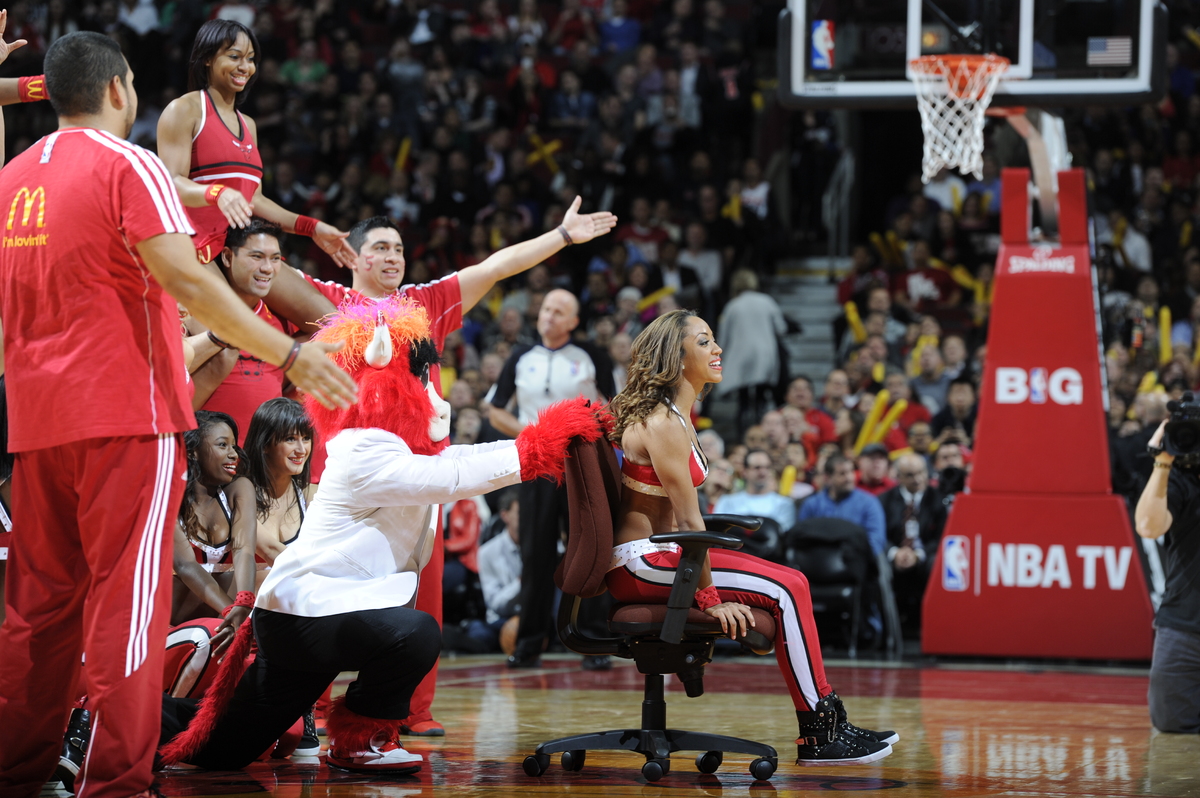 A member of the Chicago Bulls' Luvabulls cheerleading squad won't be forgetting Thursday night's game anytime soon — and not just because of Carlos Boozer and co.'s resounding defeat of the Heat.
In the middle of a third-quarter performance at center court, Luvabull Ariana Rosado was caught off guard when the music suddenly changed (at 0:57 in the video above) and her teammates launched into new choreography she hadn't learned — when the team's ever-popular mascot, Benny the Bull, plopped her down in a rolling chair as her fellow Luvabulls danced around her.
Before long two inflatable Bennies join the party — and out of one of them pops Shane Zackery, Rosado's boyfriend. Judging by the song that was playing during this performance (Bruno Mars' "Marry You"), we bet you can guess what happened next.
More pictures and video when you continue!