The United Nations Children's Fund (UNICEF) with funding from the European Union and DFID has organized a two-day media workshop on water and sanitation.
The dialogue which was held at Tahir guest palace Hotel Kano is aimed at tackling open defecation in Nigeria and ways to curb it.
UNICEF Nigeria is launching the Clean Nigeria Campaign which aims to get 47 million Nigerians to use toilets and stop the practice of defecating in open spaces. It further aims to increase access to improved sanitation, especially in rural areas
Nigeria ranks second among countries practicing open defecation globally. Nigeria will become the No. 1 open defecation practicing country when India becomes open defecation free in October.
In his opening remark, Mr Olumide Osanyipeju, Head, Child Rights Information Bureau, Abuja commended UNICEF, European Union, DFID and other groups for advancing the course to keep Nigeria safe and clean.
He said:
Sanitation is essential to the survival and development of children. It can reduce the severity and impact of malnutrition. Sanitation standards are intended to ensure that people do not suffer adverse health effects that can result if toilets are not available when needed. Proper sanitation facilities promotes good health because it allows people to dispose off their waste appropriately.

Open defecation perpetuates a vicious cycle of disease and poverty. Inadequate waste disposal promotes the infection cycle of many agents that can spread through contaminated soil, food, water and insects. Open defecation is dangerous as contact with human waste can cause diseases such as cholera, typhoid and hepatitis, polio, diarrhea, worm infestation and under-nutrition. We must double our current efforts in order to end open defecation by 2030.
Finding from 2018 WASH National Outcome Routine Mapping (WASH NORM) survey shows that 24% of the population (47 million people) practice open defecation.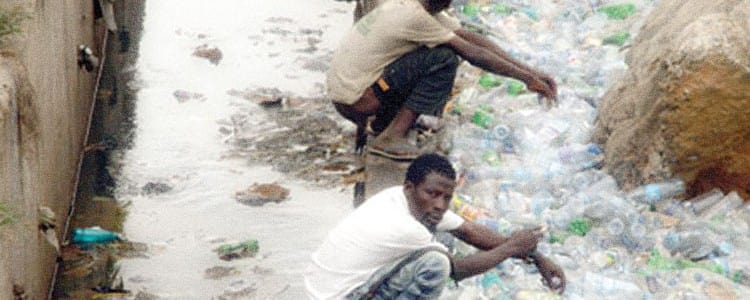 The UNICEF WASH Specialist Bioye Ogunjobi highlighted the organizations approach to set Nigeria on the path to keeping the country clean and open defecation free. – This is through Community LED Total Sanitation (CLTS), sanitation marketing and financing, implementing WASH in schools and institutions and Private and Public Partnerships for public spaces.
Out of the 774 Local Government Areas in Nigeria, 10 are Open Defecation free while the South East is the highest practicing Open Defecation region in Nigeria.
Statistics from UNICEF shows that Nigeria loses half a trillion annually due to poor sanitation.
ALSO READ: Traditional Ruler, Pastor, Seven Others Sentenced To Prison For Defecating Openly In Ekiti