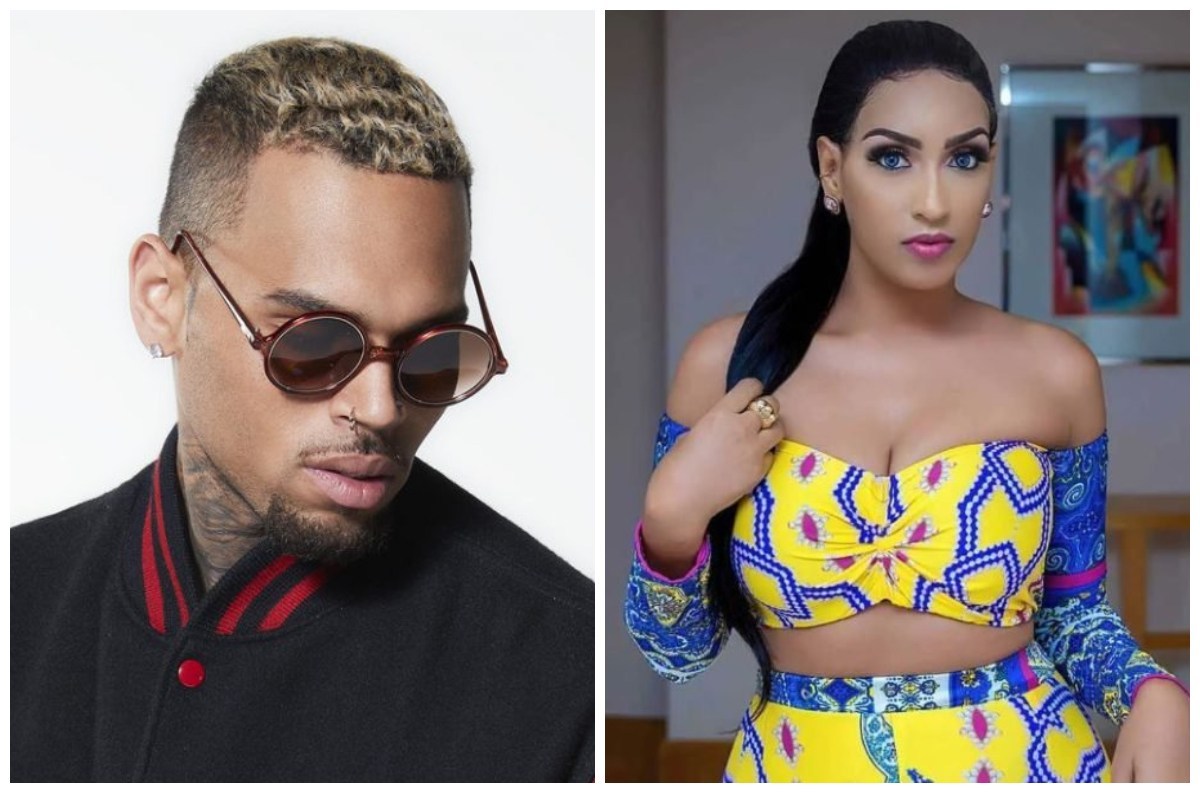 After breaking up with Nigerian rapper Iceberg Slim, Nollywood Actress Juliet Ibrahim has confessed that she wants to date American singer Chris Brown.
During an interview on Linda Ikeji TV (LITV), Juliet Ibrahim revealed that she has a crush on Chris Brown and she even added jokingly that she has sent him direct messages but no reply from him. She said:
"I want to date Chris Brown. I don't know, I like him. I have a crush on him. Why do you want to know my secret? The DMs upon DMs that I don send, e no dey read am."
On a more serious note, the actress added:
"I think if I want to meet him, it's very easy. I know people that know him sort of. But, I just have a crush on him, so it's not like… But if he comes, we'll go on that date oh."
Juliet Ibrahim also opened up about what she desires in a man saying that she wants a man who is honest and blunt. She said:
"I don't look for things in people. I don't try to have expectations. But I know that if I meet someone and he's honest enough and that spark is there… that's what I look for. I like honesty. I like people who are blunt, from the beginning you just pour it all out."
During the interview, she also addressed a range of other issues like the inspiration behind her book. She revealed that "A Toast To Life" was written after she had a near-death experience.
Watch the video below:
https://youtu.be/UO28VU_OB6w