Anita Okoye, the embattled wife of Paul Okoye of the now-defunct music group, Psquare, has taken to social media to celebrate the reunion of her husband with his twin brother, Peter Okoye, as the celebrate their 40th birthday.
KanyiDaily had earlier reported how Peter and Paul reconciled on the evening of their 40th birthday after five years family feud with their elder brother, Jude Okoye.
Taking to her Instagram page on Thursday afternoon, Anita who filed for a divorce in May 2021, stated that this was the best birthday gift her husband could ever have.
The mother of three thanked the twin brothers for letting her have a great relationship with both of them independently, adding that she is happy that she didn't choose sides when the Psquare fued was going on.
Anita Okoye Celebrates PSquare
Anita Okoye wrote, "Dem be 1 no be 2!! Happy Birthday Ejima! This is best birthday present either of you could receive!
"Thank you for letting me have such a great relationship with both of you independent of your rift…I am delighted I didn't let your coconut heads let me choose sides.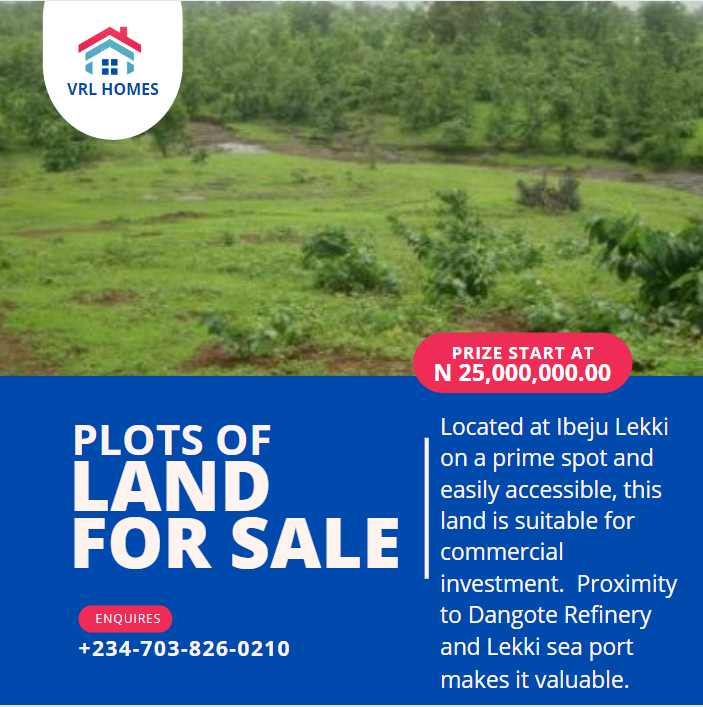 "There's a lesson here – Do not EVER involve yourself in a tiff that doesn't concern you AND Don't let social media and the opinion of those who do not matter define your situation! Let God guide you! Love Wins!!" (sic)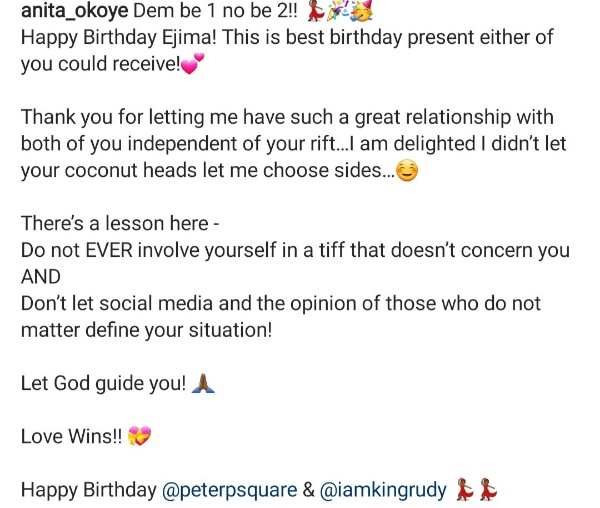 KanyiDaily recalls that Anita Okoye recently filed for divorce against Paul, after having three children for him since their marriage in 2014.