The Federal Capital Territory (FCT) police command has arrested Peter Nwachukwu, the husband of a late gospel musician, Osinachi Nwachukwu.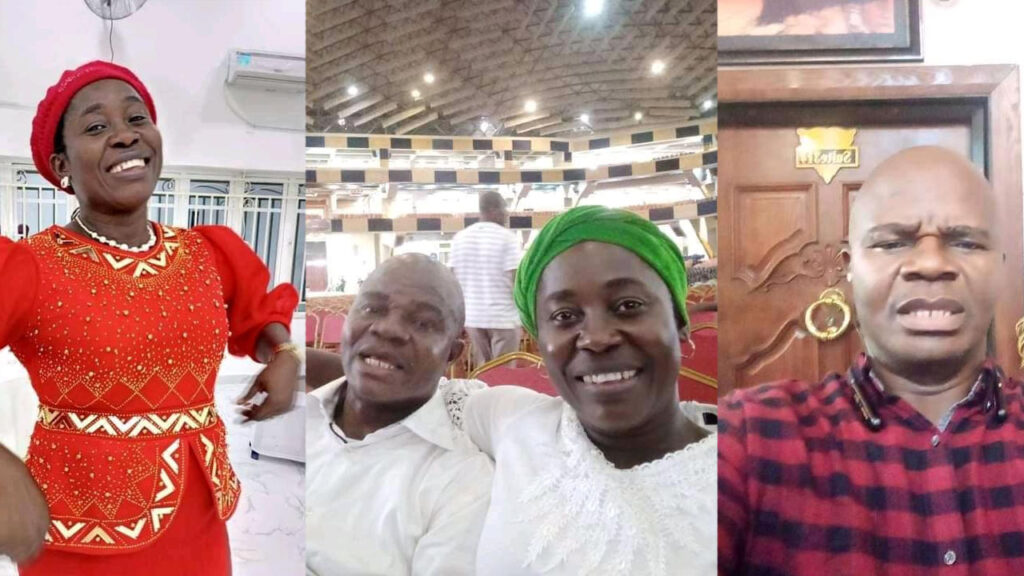 Police Arrest Peter Nwachukwu
The command's spokesperson, Josephine Adeh confirmed on Monday that Peter was arrested over allegations of domestic violence which allegedly led to the death of his wife.
Adeh said the suspect was arrested on Sunday after the younger brother of the deceased reported a case of culpable homicide against him to the police.
She added, "He is now in our custody. The younger brother of the deceased reported the matter and we have commenced investigation."
KanyiDaily had reported that Osinachi, who became popular after the release of her hit song "Ekwueme", died of throat cancer at an Abuja hospital on Friday evening, April 8, 2022.
But a few hours after news of her demise emerged on social media, there were rumours that the 42-year-old gospel singer suffered an abusive marriage at the hands of her husband.
How Osinachi Nwachukwu Died
The deceased's elder sister, Favour Made, disclosed in an interview that Osinachi was placed on life support after her husband kicked her on her chest during a recent attack on her.
She said, "She did not die of cancer, The husband Mr Peter Nwachukwu hit her with his leg on the chest. All this while he had been beating her but my sister hid all that she was passing through from us.
"Before now, we told her to come out of the marriage, we told her that they are not divorcing, that it's just separation. But she felt that God is against divorce."
In a live Instagram video, a popular gospel singer, Frank Edwards, claimed that Osinachi's death was caused by an "unreasonable human", alleging that Nwachukwu abused her on several occasions.
Edwards said, "One time in a studio, this man slapped her just because she wanted to record the song in Igbo against his will. She does not do anything on her own.
"She would say, please beg my husband. She was at his mercy. I didn't know the intensity of what she was going through; I didn't know how somebody would be jealous of the wife he claimed to love.
"There are a lot of stories where people told her this and that, but what I know was that the control was too much. The other time somebody wanted me to get her for an event, and I contacted her, but she said 'beg my husband'.
"She couldn't even tell people what she was going through. I only got to know because Aunty Joy contacted me to promote her song. That was when I got a glimpse into what was happening."
Another gospel artiste, Asu Ekiye called for the arrest of her husband saying, "If what I hear about domestic abuse is anything to go by, then I hereby endorse the call for the arrest of the husband of Osinachi immediately for questioning."
A woman, who claimed to be her friend, Chidinma Ezego, alleged that the late Osinachi told her the husband made her children flog her.
She said, "The husband has been beating and maltreating this woman, but she's been dying in silence. Now, he kicked the woman on her chest and she's been on life support for five days and finally died. Now, the man has been arrested and I pray he rots in jail. Remember how he tied her up and asked the children to beat her up with cane. She told me this."
Also, in a tweet, a former Minister of Education, Oby Ezekwesili, said the allegation of domestic violence worsened the pain of Osinachi's death, calling on churches to take issues of violence against women serious.
Ezekwesili said, "The death of Osinachi Nwachukwu of the epic Ekwueme worship song really hit hard. To read allegations of spousal abuse worsens the pain. I hope the truth is unearth and justice given. Everyone, including Churches must take issues of Violence Against Women seriously. Urgently✍🏾."
Osinachi's death comes just two weeks after her colleague, Chinedu Nwadike, 39, died of blood cancer in Abuja hospital after recovering from a kidney problem.