Paris Saint-Germain star, Kylian Mbappe is reportedly showing no sign of worry or anger after his name came up in the ongoing feud between his France teammate Paul Pogba and his senior brother, Mathias Pogba.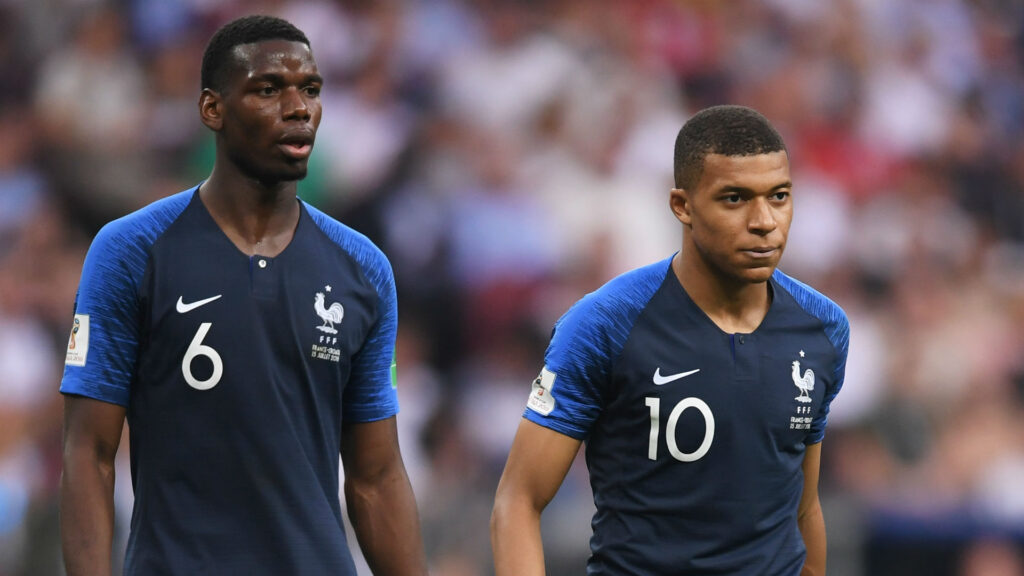 Kylian Mbappe Unbordered By Pogba's Allegation
KanyiDaily recalls that Mathias had recently threatened to expose Paul after the former Manchester United star accused his senior brother of being involved in a €13 Million extortion plot against him.
Mathias accused Paul of keeping secrets as well as lying and manipulating people, claiming that his brother hired a sorcerer to put a spell on Mbappe who has become the biggest star of Les Blues.
But Paul told the police that his brother and blackmailers threatened to invent a fake news story that he requested a Muslim witch doctor to cast a spell on Mbappe – something he strongly denies.
Reacting to the allegation, PSG manager, Christophe Galtier has revealed that Mbappe is aware of the situation, but appears unperturbed by the story.
"Kylian seems to be in a good place. I heard what happened with Paul Pogba. He is showing no sign of irritation or worry with regards to that," Galtier said.
Paul Pogba Denies Quitting France National Team Over President Macron's Comments On Islam