The presidential candidate of the Labour Party (LP), Peter Obi has denied plans that he is planning a demonstration ahead of today's inauguration of the incoming President, Bola Tinubu.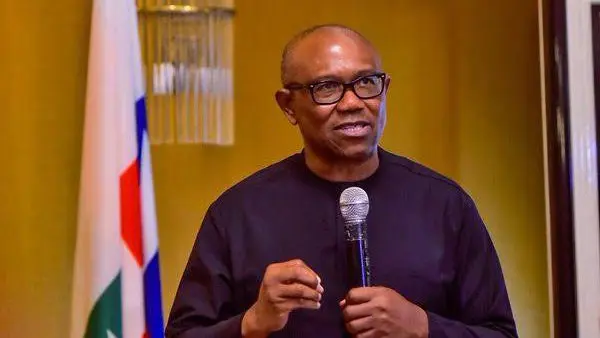 Obi also said it will be 'extremely weird' of him to attend the swearing-in ceremony of Tinubu.
The former Anambra governor spoke through his aide, Tai Obasi.
His rebuttal comes on the heels of speculation that he and his Obidient movement would stage a protest close to Eagle Square to register their displeasure over the Federal Government's insistence on having the Tinubu inaugurated.
Obasi said, "I don't know where that report is coming from. We don't know anything about it or who is behind the proposed protest. But I can categorically tell you that my principal is not aware of anything.
"He is Obi and his followers are Obidient. I agree that on some occasions, they may act on their own, no matter how you tell them to keep calm. These guys are angry. They are not happy about how everything was manipulated against Obi who has given them so much hope. They followed him and waited for him all the way."
Asked if his principal will be attending Tinubu's inauguration following reports that political parties and their presidential candidates were sent individual invitations, Obi's aide said, "My principal is a very humble and reasonable man who is always looking for peace and unity of the country at all costs. But it will be extremely weird for him to attend a ceremony of a man whose election victory he is challenging in court.
"My principal cannot act that weird and unreasonable. I can't confirm if he receives an invitation to the swearing-in ceremony. But I am telling you that you can't see him there."
Meanwhile, Kanyi Daily reported that the President of Rwanda, Paul Kagame on Sunday, arrived in Nigeria to attend the swearing-in of Tinubu.