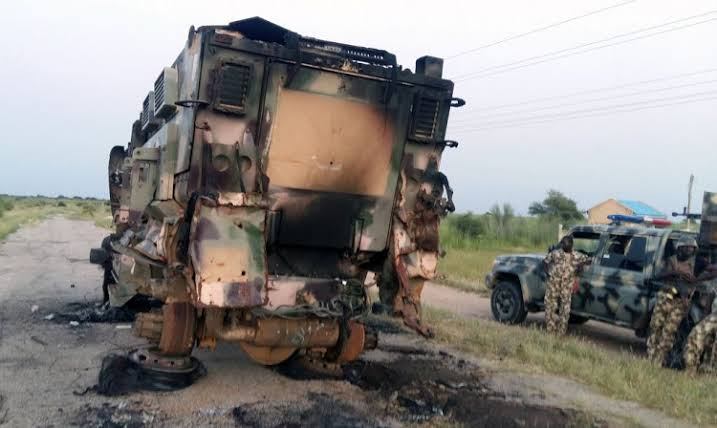 Boko Haram terrorists reportedly attacked a Nigerian military convoy in North-East Nigeria, and made away with N15.492 million meant for soldiers' allowances and military equipments.
According to Premium Times, Nigerian Army Super Camp 3 and 231 Battalion soldiers— both under Sector 2 Operation Lafiya Dole— moved supplies from Damaturu, Yobe State, to Biu, Borno State on Friday, September 6, as they drove into a Boko Haram pitfall around Azare-Kamuya road end.
A gunbattle between the troops and members of the sect left severely wounded one of the troops. The insurgents captured and removed a gun truck for the 231 Battalion.
The sect leaders also made away with N15,492,000 in ration cash allowance for soldiers on the frontlines. The amount can cover 20,000 troops ' allowances for a week at N1,000 per day.
A reinforcement from 27 Task Force Brigade, Damaturu, which later intervened in the attack killed one of the insurgents. The recent attack is yet to be commented on by the Nigerian Army.