A 14 year-old-girl, Agnes Osike, has been arrested for conniving with her 17-year-old secondary school boyfriend, Jonathan Kebwaro, to allegedly kill her father because he objected their relationship in Kisii County, Kenya.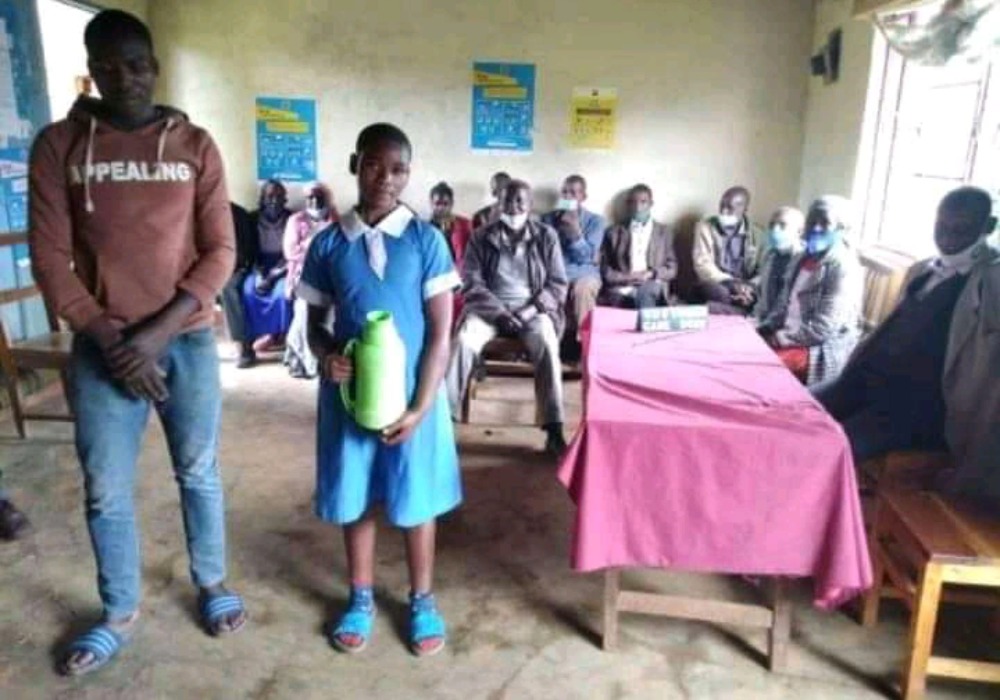 The Area Chief, Alexander Nyakenywa, who disclosed this to newsmen, said the girl poisoned her father with the porridge she had cooked on Sunday after he questioned her relationship with the boy which he found illegal and immoral.
According to him, the 14-year-old girl allegedly put Diazinon, a pesticide used on vegetables, in the porridge but her father noticed the bad smell and didn't ate the food.
"Her father queried her about the affair on Saturday but she was not happy about it. On Sunday morning when others left for church, she was left at home with the father. She prepared porridge, put in poison, and served him," Nyakenywa said.
When she was interrogatted over her actions, she admitted that she wanted to kill her father for interfering in her relationship with the boy whom she claims she love so much and don't want to lose.
"She looked determined to kill anybody who would interfere with their relationship but we managed to arrest her. We arrested her with the help of members of community policing," the chief added.
It was learnt that Agnes and her teenage boyfriend have been arrested and taken to Kegati Police Station. The police are conducting investigations on the issue to get evidence for the prosecution of the young lovebirds.
KanyiDaily had also reported how the police arrested an 18-year-old girl for allegedly setting her boyfriend ablaze over a misunderstanding in Benue State.