IPOB Leader, Nnamdi Kanu Claims There's A Plot To Burn Down Alaba Market In Lagos
The leader of the Indigenous People of Biafra (IPOB), Nnamdi Kanu has claimed there is a plot to burn down Alaba International market in Ojo, Lagos State.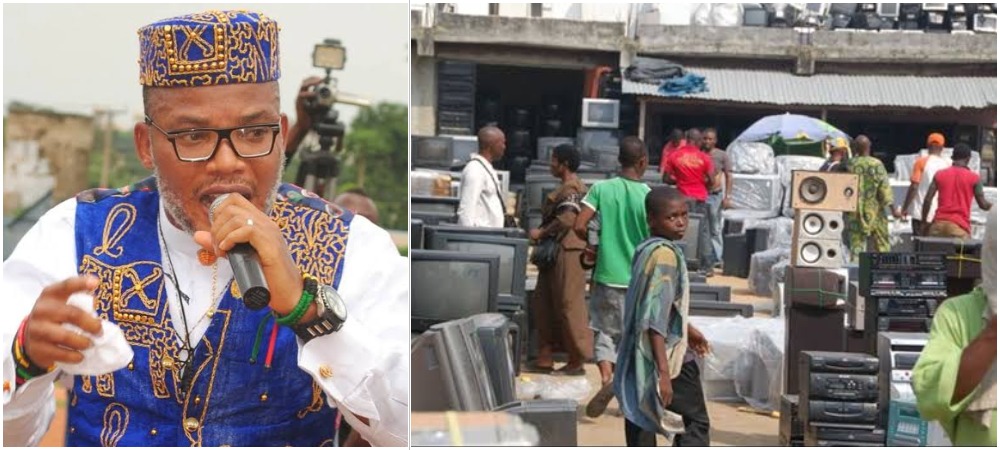 Kanu disclosed this on Sunday while speaking on Radio Biafra, where he alleged that there is a conspiracy to attack Alaba market and put the blame on the Eastern Security Network (ESN).
"As I said before, they want to attack Alaba international market in Lagos," Nnamdi Kanu said.

"They want to attack the market and burn it down. They want to attack. I am warning now, and not tomorrow they will say ESN came to Lagos. I want to tell our people in Lagos, to be on the alert to be vigilant because they are coming to burn Alaba market."
Nnamdi Kanu's warning comes after a section of Ladipo spare parts market in the Mushin area of Lagos was gutted by fire on Sunday.