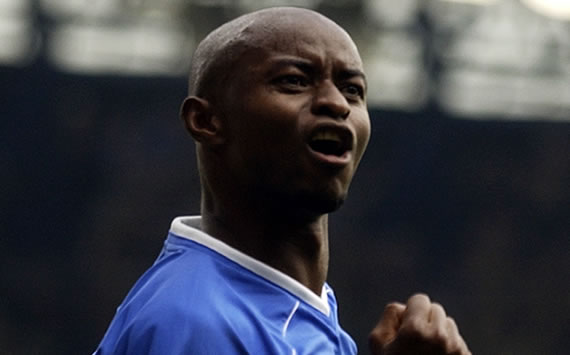 Former Nigeria international Finidi George has returned to the Dutch league after 17 years away – this time for an internship at Dutch minnows PEC Zwolle as part of his coaching course.
The 41-year-old retired from playing in 2004 after a trophy-laden 15-year career, which included winning the Africa Cup of Nations in 1994 and three league titles and the 1995 Champions League with Dutch side Ajax.
After almost a decade away from football, George is back to embark on a new chapter.
He told BBC Sport: "I spent three years on the Mallorcan beaches in the sun after my retirement from football in 2004. I had to get rid of the tension and the stressful life. However, I just knew I would return [to the sport] one day. I was missing football, it has always been part of my life.
I could also do the course in Amsterdam at Ajax, but Zwolle has agreed to pay my hotel bills
"
Finidi George
"There is actually no connection with PEC Zwolle. It was the best option for me; the club is neither too big nor too small.
"Right now, I'm doing an internship here as part of my coaching course, which takes three months.
"I hope to learn about the psychological aspects of coaching. When you play, you only follow up instructions. When you're a coach it's a totally different job. I have enough knowledge, but to translate it to the pitch, that's something else."
However, George does feel he knows what is wrong with Nigerian football – despite the fact the Super Eagles have just won the Nations Cup.
"It's all about the administration, there is no general view on how to develop football in Nigeria," he said.
"I see fewer players of Nigerian descent breaking through in European football than before. You need to have a formation before you select your players for national team."
They [officials] should try centralising talented youth players in youth academies. However, it takes time and money to reform and implement certain youth programs. This way, you can control the development of football.
"Smaller countries are making progress. Cape Verde, with a population of about 500,000 qualified for the nations cup. It's a signal. We need to be ahead of the curve."
The future will tell whether George can go on to successfully implement his ideas and can carve out a coaching career that will match his playing career.