Nick Cannon Confirms His Marriage To Mariah Carey Is In Trouble And They Live In Seperate Houses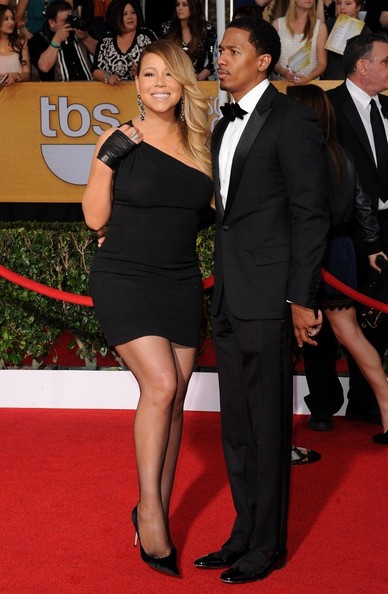 OMG! WHAT? Cannon has confirmed that his marriage to the 44 year old Mariah Carey is in trouble. According to recent reports, the marriage between the host of "American Idol" and Mariah Carey is heading to divorce, all because of Nick's comments in interviews.
Well, 33 year old Cannon, today broke his silence on all the rumors flying around about his marriage and the divorce .
"We have been living in separate houses for some months now, Right now my focus is my children."
TMZ earlier reported that the couple already had a deal for divorce, lawyers have been negotiating property and custody of 3 year old twins, Moroccan and Monroe. According to the report, divorce papers are ready and it was the constant inappropriate and embarrassing comments always made by Nick when he shares intimate details of Mariah in interviews. She felt humiliated and embarrassed.
The gossips were right ..still cant believe Nick and Mariah are divorcing! They seemed such a cute couple.