A staff of the Federal Fire Service, who was owed months of salary arrears, has reportedly died while sourcing funds to pay the medical bill of his wife in Abuja.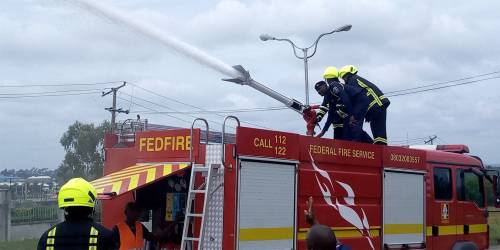 According to SaharaReporters, the staff who was an Assistant Inspector of Fire, General Duty, died in an accident while looking for money to pay the hospital bill after his wife was delivered of a baby.
A source said the staff of the Federal Fire Service was forced to borrow a motorcycle from his friend to raise money as the agency was yet to pay two months' salary arrears.
"He was an AIF in the squad and he died in the last week of October. The wife gave birth and he could not pay the hospital bill.
"He went to borrow a motorcycle from a friend for him to raise some money to pay for the hospital bill and give the wife money. Unfortunately, he was hit by a car while looking for the hospital bill for his wife.

"If they (Federal Fire Service) had paid his salary as at when due, he will not find himself in the situation that he is unable to pay delivery fee and a car knocking him to death," the source said.
Some staff at the Abuja office, who also confirmed the death of their colleague, said the agency was yet to pay the two-month salary arrears.
KanyiDaily had also reported how a Kogi State University lecturer, who was owed salaries, slumped and died at a hospital while awaiting his test result.