The Minister of Labour and Employment, Chris Ngige has officially declared his intention to contest for the 2023 presidency under the platform of the All Progressives Congress (APC).
Chris Ngige Declares His Presidential Ambition
The minister, who declared his intention before a crowd on Tuesday at Alor in Idemili South LGA of Anambra state, insisted that the APC and President Muhammadu Buhari have not failed Nigerians, adding that they are greatly misunderstood — especially in the south-east.
Ngige said he has a burning desire to see a prosperous, united, and equitable Nigeria, stressing that his 40 years of experience in public office has fully equipped him as an administrator, with a huge wealth of experience and capacity to perform well as president.
Ngige who recounted his numerous achievements as a former governor, ex-Senator and two-time minister, described himself as the "Jack of all trade and master of all" that Nigeria needs now.
He said, "My dear friends, colleagues, and comrades, many would wonder that after serving seven years as Minister in one of the most difficult ministries of government, in a polity riddled with rising unemployment, bickering and economic disputes between workers and employers, in a famished economy, Dr Chris Nwabueze Ngige would have asked for a deserved rest.
"Yes, a deserved rest would have been okay for me as a person but the zeal, the burning desire in me to see a prosperous, united and equitable Nigeria, where no man is oppressed, where there is no chasm between the haves and have not, would not allow me to go home and rest.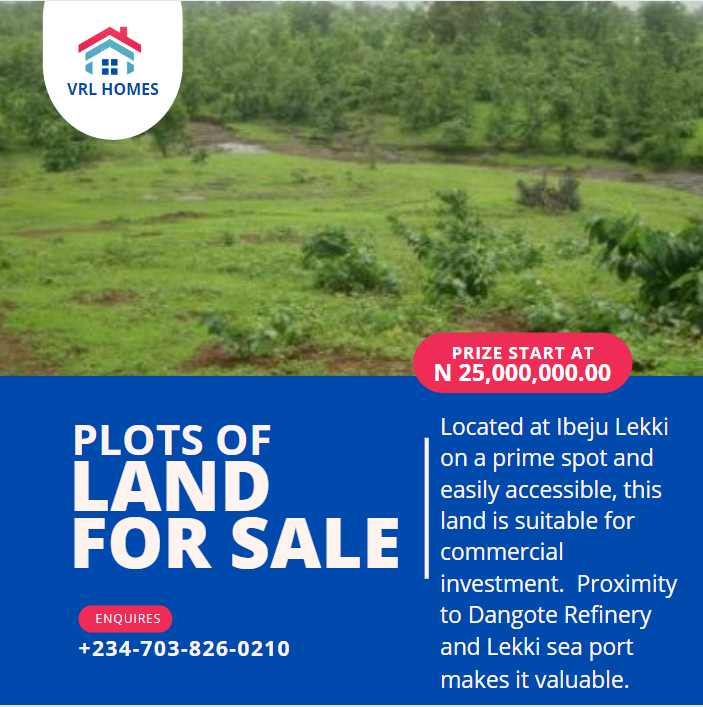 "Today, as I sit back to ruminate on the state of our country, I find a country led by a patriot, good-hearted leader, Muhammadu Buhari, though greatly misunderstood especially in the South-Eastern part of Nigeria. Permit me to say that I want to get the nomination of our party and to stand on its manifesto to actualize and execute the programmes of the APC.
"Shall we say the APC as a party and as a government has failed? The answer is a big No. The three cardinal issues upon which Nigeria gave us a mandate in 2015 are infrastructure/economic development, security and anti-corruption.
"In properly assessing this government and our programmes, it is important we start from where we met Nigeria in 2015. I don't want to be one of those in the class of wailers, wallowing in self-pity. No! I want to be your ambassador so I can go and grow prosperity, and grow the resources that are needed for a big country like Nigeria.
"Truth be told, Nigeria has been in the years of the locust, starting from the 80s, 90s, the long period of military rule to 2015. Luckily, the leaves were all eaten away but the tree and the branches still stand.
"Yes I'm part of this administration, so I should know what the resources look like and I know what the challenges are. This is because I'm in the room and I'm privy to decisions taken.
"In scoring the administration, one can give us a pass, credit or distinction in infrastructure depending on the assessor. But let me ask. Can you score a government that has invested massively in infrastructural development, built roads and bridges like Lagos -Ibadan-Ilorin Rd, 2nd Niger Bridge almost completed, and the reactivation of the rail system anything but distinction?
"You can also score us in security, again depending on the baseline – even though we know that the security deterioration is also linked to the economic situation of the country, which has stifled jobs while the population gallops by the day."
Ngige said if he becomes President, the Nigerian Police, as the agency in charge of homeland security would be equipped with men and materials to function optimally, lamenting that attempts by the current administration to increase their men by 10,000 every year in the last five years were stifled by unnecessary bureaucracy.
According to him, the decentralization of the Nigerian police is the way to go, so that governors of states can be chief security officers in name and in reality.
He added that the structure of the Nigerian police needs to change and mimic that of the judiciary which has worked well with the State judiciary and the federal arm in a handshake.
He said as a former governor and chief security officer of a state, he knows what to do and how to do it.
Ngige recalled that as Governor of Anambra State, he met N42b debt, schools closed for one year with teachers and civil servants owed for almost a year, doctors and health professionals on strike for eight months and pensioners were treated as "dead woods."
He said, "I met dilapidated infrastructure, with hopelessness and despair written on the faces of the people of Anambra State. The judiciary was also neither equipped nor energized to do its work.
"Importantly, I turned all these into history as I cleared the arrears of salaries, and pensions, as well as paid off genuine creditors. I and my team rejuvenated the civil service. We further introduced knowledge-based promotion through examination.
"Under our administration, 500km of roads across all senatorial zones were built in 30 months, unprecedented in the history of the State. Handled by the best contractors, these roads still stand like the Rock the of Gibraltar, 16 years after. Anambra then became a metaphor for solid roads under the slogan of Anambra People's Money at work!"
The presidential hopeful assured that if elected President, he would deploy the resources belonging to Nigerians to the expansion of the infrastructure efforts of the current administration in roads, rail, air and even inland waterways.
He said, "On the account of your request, I promised you that I will consult and give reply in April when asked me to contest for president. Today, I am declaring. I, Dr. Chris Nwabueze Ngige, formerly declared that I am contesting for president of Nigeria."
Chris Ngige's declaration comes a few days after MKO Abiola's Son, Kola announced his interest to contest the 2023 presidential election on the platform of the People's Redemption Party (PRP).