An ex-policeman who was dismissed last year stormed a child care center in Thailand killing over 30 people.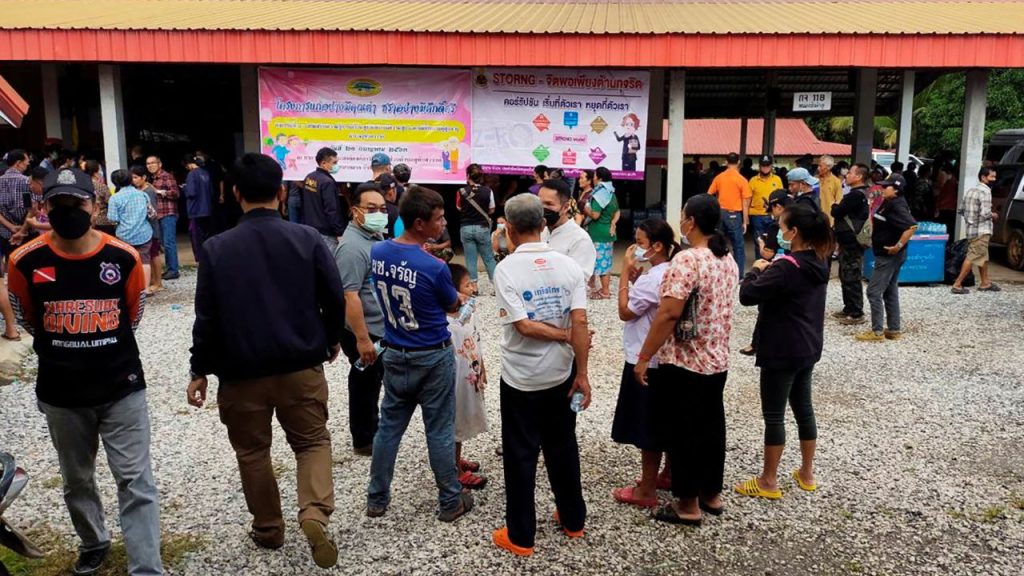 At least 22 children were among the 35 people killed in the mass shooting at the child care centre in Uthai Sawan, a town 500 km (310 miles) northeast of Bangkok, Thailand.
After the rampage at the daycare centre, the suspect went home, shot his wife and child at their home before turning his weapon on himself, police said.
Thailand ChildCare shooting Suspect
The suspect has been identified by Thailand's Central Investigation Bureau (CIB) as a 34-year-old former police officer who is involved in an ongoing court case for allegedly selling drugs.
The suspect had appeared in court in Nong Bua Lamphu province court hours before "opening fire and stabbing some of the kids while they were sleeping," according to Maj. Gen. Jirapob Puridet of the CIB.
His two-year-old stepson was enrolled at the daycare but was not present when the attack was carried out.
Police Spokesperson Major General Paisal Luesomboon told reporters:
The shooter went to looks for his two year old son but the boy was not there.

When he did not find his child there, he began the killing spree,

"He started shooting, slashing, killing children at the Utai Sawan daycare centre," Paisal said.
READ: Thailand monk who flew on private jets and was sentenced to 114 years in jail for fraud, money-laundering and computer crime gets 16 more years for ‌‌‌‌ra‌pi‌ng‌ underaged girl
Witnesses saw attacker also wielding knife and videos posted on social media showed sheets covering what appeared to be the bodies of children lying in pools of blood in the garden of the daycare centre.
District official Jidapa Boonsom, who was working in a nearby office at the time of the shooting told press men:
"About 30 children were at the facility when the attacker arrived, fewer than usual, as heavy rain had kept many people away.

"The shooter came in around lunch time and shot four or five officials at the childcare centre first,"

At first people thought the shots were fireworks.

"It's really shocking. We were very scared and running to hide once we knew it was shooting. So many children got killed, I've never seen anything like it."

The attacker forced his way into a locked room where the children were sleeping"
A teacher who was eight months pregnant was also stabbed to death, including six other officials who were working at the daycare.
ALSO READ: Thailand Soldier goes on rampage, kills commander and 21 others, takes 19 hostage