Yahaya Bello Destroys All Roads Leading To Natasha Akpoti's Hometown [Photos/Video]
Natasha Akpoti, the senatorial candidate of the Peoples Democratic Party (PDP) for Kogi central, has called out Kogi State Governor, Yahaya Bello, ahead of the elections.
It was gathered that Governor Bello ordered the excavation of all access roads leading to Natasha's Ihima hometown in Okehi local government area of the state.
In a Facebook live video on Thursday, Natasha alleged that Bello ordered excavators to cut off the roads to obstruct Saturday's elections and keep her hostage.
The PDP candidate, who called on all well-meaning Nigerians to come to her aid, lamented that if the roads ain't covered before Saturday, it would be impossible for INEC and other stakeholders to get their materials down to her senatorial district.
She said, "We woke up this morning to the news that Yahaya Bello has instructed the excavation of all access roads to my hometown. My hometown is cut off from Obangede community; it is also cut off from Eika. And right now, I am in front of another road which was just excavated, thereby cutting me out of travelling out of my hometown.
"What this means is INEC would not be able to [access] certain communities, especially my hometown. What this also means is if Yahaya Bello and his APC goons decide to attack me and the good people of Kogi central in Ihima community, it will be impossible for the DPO to get across to this place. That means I, Natasha Akpoti-Uduaghan, my fellow candidates, and supporters are trapped. We have no way out because Yahaya Bello has dug gullies.
"Ihima-Ege road was dug just 10 minutes before I got here. As a matter of fact, I met the Adavi local government chairman running away the moment we came here. And this has happened on all other roads. So, that means I am trapped in here. And if we do not cover these roads by tomorrow, it will be impossible for INEC to get their materials down here.
"I am calling on the president and all service chiefs to call Yahaya Bello to order. If he is going to lose, and I know he will lose, he should lose honourably.
"As a matter of fact, Yahaya Bello you are not on the ballot, so what the hell is your problem? Why are you fighting so hard? Why are you fighting the people?. Why are you deploying guns? Why have you sown many fake uniforms and equipped your thugs with machine guns? Why are you want to kill your people? What use is trapping all of us in here?
"Over 50 Naval officers supervised this excavtion. We don't have water in Okehi, they should be in Lokoja. We are going to get excavators to cover them up," she said.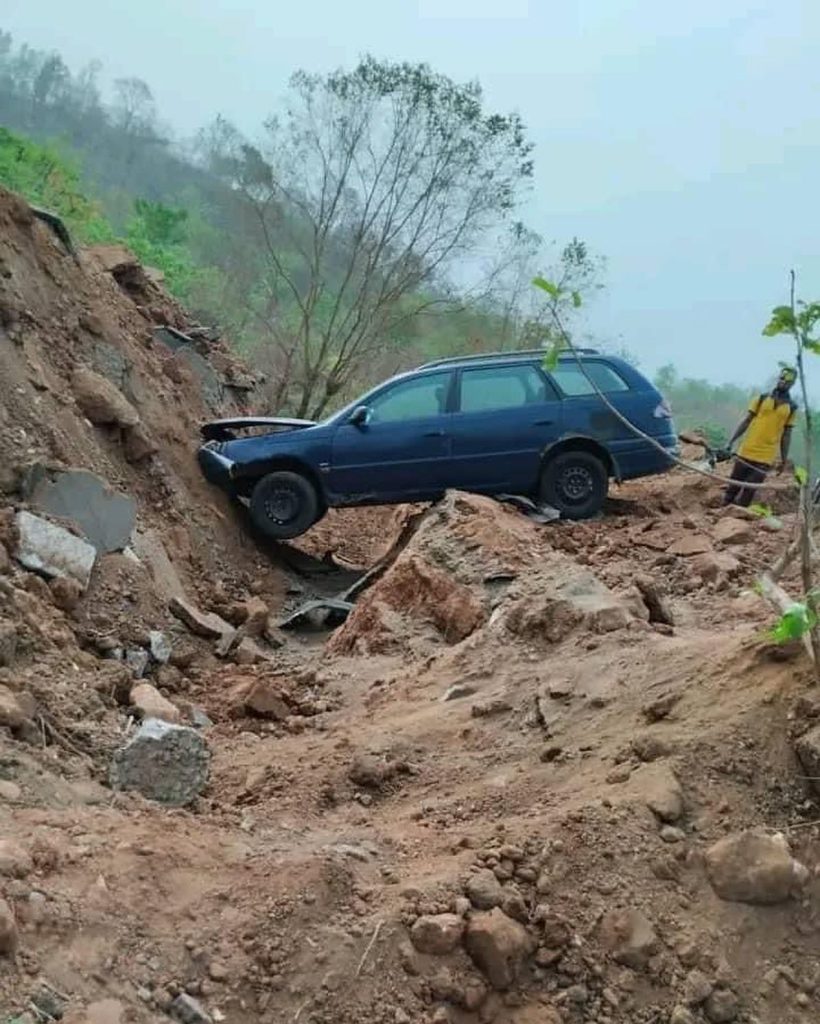 Watch the video below:
KanyiDaily recalls that Natasha Akpoti had previously accused Governor Yahaya Bello of attempting to have her murdered in 2019 when she was the Social Democratic Party (SDP) governorship candidate in Kogi State.