Driver's Account Of How A Delta State Gubernatorial Aspirant, Ogbe Onokpite, Was Allegedly Murdered By The Nigerian Police
I had driven my boss to Warri some days before; my boss has a place in Warri so we were staying at his place in the city. I have never been to Warri before, this was my first time. I have met Chief Ogbe Onokpite on several occasions before because my boss had made me drive him to and fro in the city. On that faithful day, I brought my boss to the hotel, he had told me that we were picking up the Chief as they were supposed to be going to a meeting…..Touching story…may those who killed him never know peace..continue reading.

My boss called the Chief on his phone and the Chief stuck his head out his hotel room window and beckoned by boss to come upstairs to meet him. He got out of the car and went into the hotel.
There were only two other cars in the hotel that day, one Toyota Camry and a Mercedes 230, I parked the car next to them and went into the hotel lobby and sat down to wait, there were about five men in the lobby.
Minutes later, Chief Onokpite came down to the hotel lobby about to leave the hotel, he called me to drive him somewhere, he was talking to a man in the lobby and asked to him to join him, as he was doing this he was still walking out to the car, this man refused the offer and the Chief tried to persuade him but he still refused and he was just giving the Chief excuses, that he had been drinking and he was tired, the Chief insisted saying " I am not going far, look I just have flip-flops on, I am just going around the corner to pick up something" The man refused still, making more excuses all this time did not even come out the lobby.
We got into the car and as I turned the ignition and put the car in reverse, just then, a man whom I had seen earlier standing by the gate raised up the barrier at the gate and a jeep drove in very fast and stopped a man in plain clothes jumped out screaming "there is a robbery in progress every body get down, lie down every body, robbery taking place in room 305"
At first I was confused and I thought perhaps the man was a robber, we jump out of the car and lay down as instructed, when I looked around, I saw that the man whom I thought was the gateman was brandishing a gun and so also was two others I had seen earlier inside the hotel lobby. About ten men all dressed in civilian clothes appeared from no where with guns shooting in the air and a lot of police officers rushed into the compound. It became clear to me that they have been waiting around the hotel for the Chief.
The man from the jeep went into the hotel and ordered some men upstairs to the Chief's room saying "go to room 305 finish anybody there hurry" when the men went upstairs, the man from the jeep got on the phone and he was pacing up and down and said several times on the phone "Yes your Excellency" "Yes your Excellency"
He walked back the lobby, at this time some uniformed police were with him at the lobby, he gave them three photographs and one of them walked up to us, at this time the Chief was trying to send a text to someone, they took his phone and held the photographs to his face and said this is him. The man one the phone then said to who ever he was speaking to "We have him your Excellency"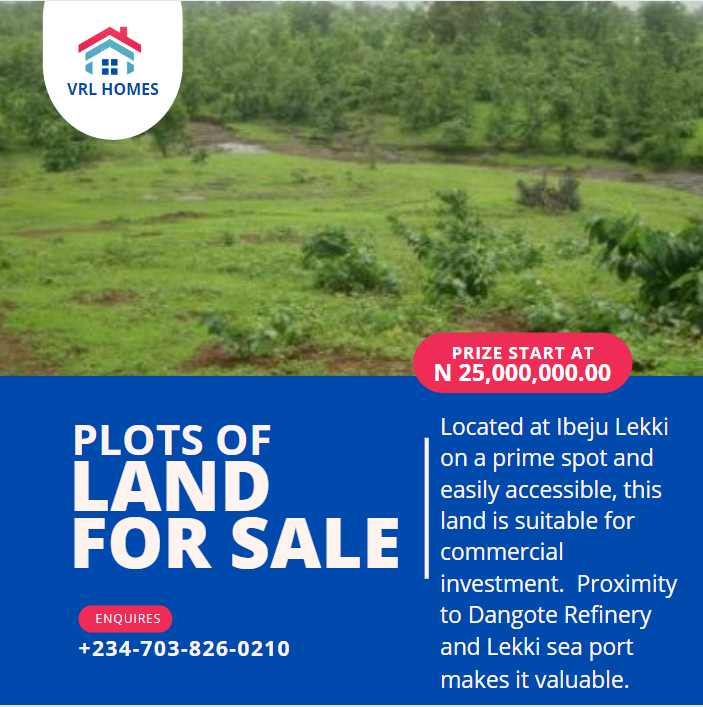 They put handcuffs on us and put us in one Toyota Hilux, it was here that I saw that they had used about five vehicles to block the entrance to the hotel and a lot more were parked around, with police officers everywhere. At this point we heard more gunshots coming from upstairs in the hotel, remembering my boss was upstairs, I was scared for his life.
All this time the man from the Jeep was still on the phone and he came up to where we were being held, still on the phone, you cold see that he was taking instructions from whoever he was on the phone with, he ordered the police officers to take the Chief out of the van "Drop him, drop him" they took him out and an officer tore his T-shirt he was wearing so it was hanging in shreds of him, the man on the phone then barked out "Shoot him legs" a light skinned officer in plain clothes stepped forward and shot the Chief both legs. He was then put back in the van. All this time the Chief is asking them, "What is going on? I have rights; you can't treat me like this"
They put a black cloth over our heads and drove us away, the cloth was not thick so I could still see through it, on the way, the police were shooting into the air. We were taken to a police station. They took off the covers from our heads and started beating us. A man who was also taken from the hotel with us probably in another vehicle was put next to us, he was the one with the Toyota Camry at the hotel, they were beating us and he said that the car belonged to his wife and that she is a lawyer, he said he was there booking a room, they let him go immediately. Then they tied us up the Chief and myself and dragged us on the ground to the back.
There were more than fifty police officers present, they were kicking, punching us on the ground. Most of the beating was directed at the Chief and all this time as they were beating him, they were laughing and saying horrible things to the Chief "Stupid man, you dey challenge people wey pass you" (You are challenging people who are above you)
The Chief was a really brave man, as they were beating him he never once begged but instead he kept saying to them "Don't be treating me like this, I am a hero in Delta State. Ayeri and Governor Uduaghan want me to work with them and I refused, it has nothing to do with you people, they are using you like slaves"
They kept beating the Chief and mocking him, one of them came and stabbed him in his right arm with a knife. From what I saw, all the police officers knew the Chief, they all knew who he was and it seemed like he knew most of them to, he kept calling some of them by their names, one Alhaji came and the Chief called to him saying " Alhaji tell them to stop this" The Alhaji replied "Ogbe, I don dey warn you, you no listen, now see wetin don happen" (Ogbe, I have been warning you but you wouldn't listen, now you see what has happened)
The Chief saw another officer, he was in a black uniform but not the regular police uniform with a logo on it, the Chief must have known him well because he called him, I can't remember the name any more but it was an English name, "…. You too, you are here and they are treating me like this and you let it happen? The officer replied "Yes, I dey here, you fool, you don finish" (Yes I am here, you fool, you are finished) this officer came to him and kicked in the chest.
They stripped the Chief naked and kept on beating and mocking him, all this time, I could still see the jeep from the hotel and the man was still on the phone, at one point the Chief said to the officers, "I see now that I am going to die today, so please let me talk to my wife, she is in Canada, we have a daughter and she is supposed to come first week of December so I can see my child and it is my wife's birthday on the 4th of December, let me just say goodbye" The officers replied "too late for that idiot" They continued beating him, if you look at him, you will see boot marks from them kicking him. The chief called to of the officers and said "Look, I am a hero in this State, I cannot take this treatment, just shoot me instead" The police officer replied "I am sorry but I cannot shoot you"
Some other officers came and said that people have come to A-division to look for the Chief. The man on the phone moved closer to us still talking on the phone and he said into the phone "Yes your Excellency, it will be done" He turned to the officers and said "make this thing no reach five minutes, Oya finish am off" (Don't let this take too long, finish him off)
At this time I was by the feet of the Chief, an officer came up to the Chief and was about to cover his head with the black cloth, the Chief pulled away screaming
"No, No, No cover, No cover. Don't cover my face, let me die like a man"
"Shut up" the officer retorted and covered his head anyway, then they also put the T-shirt that they had torn off him over his head and they shot him about four times in his chest. They were hailing the officer that shot him, they were calling him "Boko Haram" I believe that this is his nick name.
They put a cloth over my head and were dragging me further to the back and I was really scared and I started saying "I no know anything o, I be Yoruba. Na driver I be"(I don't know anything, am Yoruba. I am just a driver) one officer ran up to them and asked them "who is this man"? They replied, "he was with the Chief when we arrested him"
This officer asked me "who are you" and I replied "I am a Yoruba boy from Lagos, I am just a driver, I don't know anything or anywhere in Warri, I am just a driver" he spoke to them and said, make una leave am for now, take am inside make we see wetin we go do" (Let him be for now, take him inside until we figure out what to do). They then called a photographer to take pictures of Chief Ogbe Onokpite's corpse.
They took me into an office and left me there, I saw a man sitting there and thinking he was an officer, I asked him for water but he told me that he too was arrested at the hotel and brought here. I remember he said his name was Benjamin. They left us there until later that night and at about 9pm, they brought in a young man and put him with us. They asked him if he knew me and he said no and they asked me and I said that I have never seen him before in my life.
They wrote his statement for him and told him to sign, which he did. They wanted to write for me and I told them that I can write for myself and I did. The young man was subsequently identified as Malik. When the officers left us alone, he started talking to me, asking what was going on but I was too scared and in shock to speak. He looked very worried and confused and did not seem to know what was going on. I decided to keep my mouth shut and not say anything.
Later the officers started talking about taking us to the prison cells and they said that there was one particular Oga (boss) who was supposed to sign the papers to put us in the prison cells, they said that he had come by before and left but that he will certainly come back.
At about 12 midnight, the officer arrived, he was an Igara man, he came to the office and saw us and turned to the officers saying "Shey una no take the Malik statement in front of these people?" (Hope you did not take Maliks' statement in front of these people?) The officers just looked at each other guiltily and he said to them "Stupid idiots, come on take him from here and do it again" They took Malik away for two hours and later brought him back to us and then they took us all and put us in the prison cell.
Very early the next morning, they came and took Malik away, they were saying "CP don come from Asaba" (Commissioner of Police has come from Asaba) He was away for a very long time and when they brought him back, he said to us "E be like say this thing big o, I no know wetin dey happen but dem carry many people from press come, some dey take my picture, others dey video me. E be like say na serious matter o" (It seems like this thing is big, I don't even know what is happening, but they brought a lot of people from the press and some are taking pictures of me others filming me. I think it's a very serious matter)
A lawyer came for me on Sunday, who was sent by my boss. I found out later that the name of our IPO is Meduga, our IPO came back and took Malik away again andafter a long time the people in the cells started saying that Malik has definitely been taken to Asaba, to our surprise, they brought him back later that night.
On Monday morning, our IPO came and took Malik away and that is the last time I saw him, I did not hear from my lawyer on Monday and on Tuesday in the evening I was released to a bailiff.
I have been getting calls from the IPO (Meduga) and he said to me that the car papers are nowhere to be found and I should check if I have them on me or that if they are in the car, I should come and show it to them. I have not returned to the police since then because I believe God has personally intervened to save me. I am afraid for my life and I want to stay out of this.

Question of the day…. Did Gov Uduaghan of Delta State ….. order the Extra-Judicially Murdered of a Gubernatorial Aspirant, Chief Ogbe Onokpite? An order the police executed joyfully?


Source…..Sahara Reporters