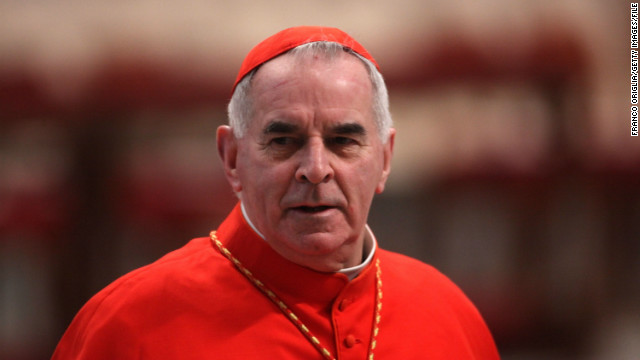 Scotland's Roman Catholic archbishop, , has resigned amid allegations that he abused four men studying to be priests in the 1980s.
Pope Benedict XVI accepted his resignation last week, the Vatican said in a statement released today. . The resignation follows a Sunday report by the British newspaper The Observer that three priests and one former priest leveled allegations against O'Brien that date back 30 years.
His accusers took their complaints to the Vatican representative in Britain and demanded O'Brien's resignation, The Observer reported. At the Vatican, Father Federico Lombardi, a spokesman for the church, told reporters that Benedict has been informed of the allegations.
"I have valued the opportunity of serving the people of Scotland and overseas in various ways since becoming a priest. Looking back over my years of ministry: For any good I have been able to do, I thank God. For any failures, I apologise to all whom I have offended," O'Brien said in the statement released by the Scottish Catholic Media Officer.