A Russian passenger plane with 224 people on board has crashed in the Sinai, Egypt's Prime Minister Sharif Ismail said in a
statement
.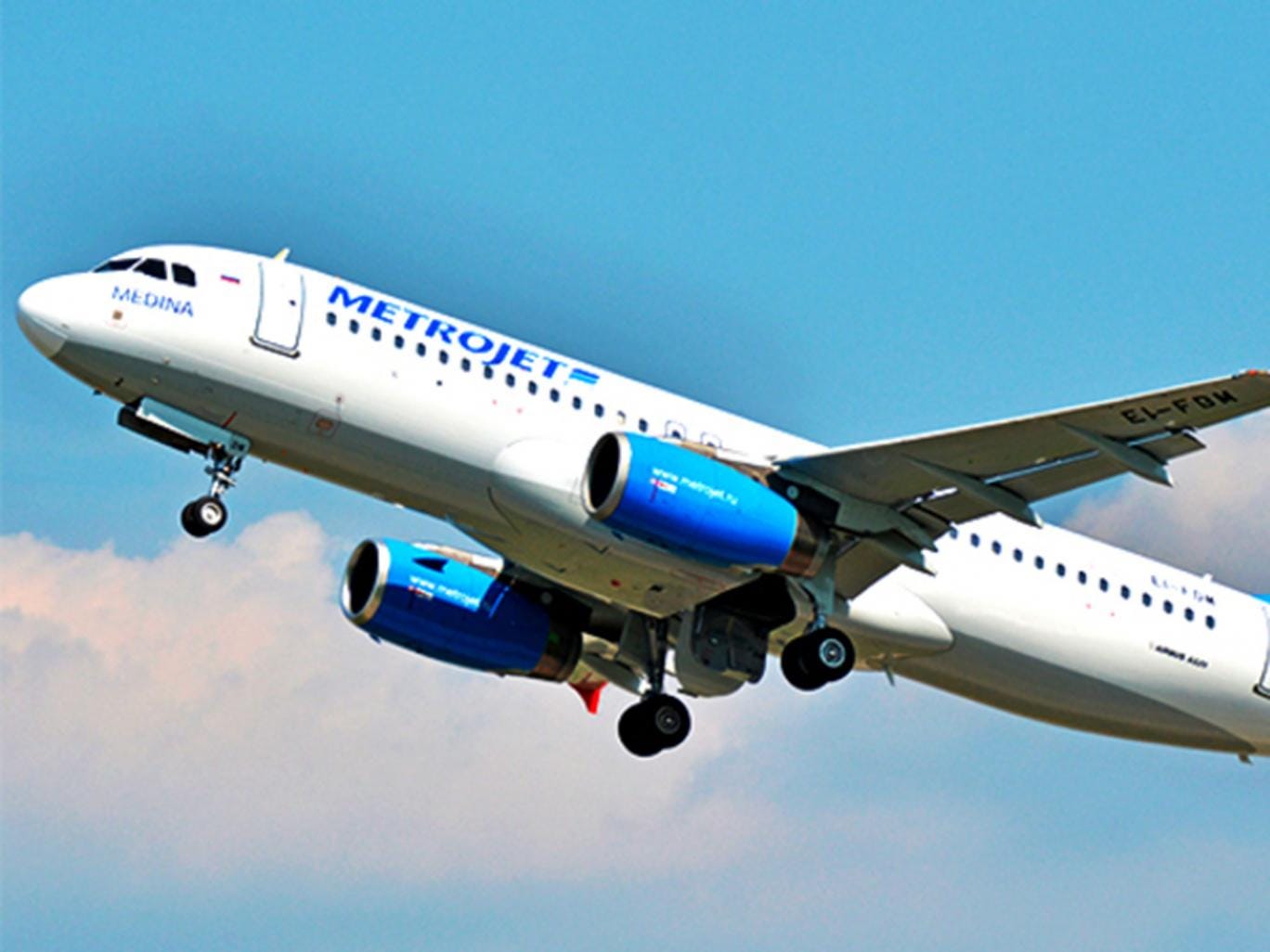 The Northern Sinai medical department declared a state of emergency, according to the state-run Al-Ahram newspaper. Al-Ahram reported that more than 20 ambulances had been directed to the crash site, between the villages of Al-Kuntillah and Al-Kaseema in central Sinai.
What we know so far:
* The plane, Kogalymavia Flight 9268, was an Airbus 321, Russian state media reported.
* 224 people were reported to be aboard, including 217 passengers and seven crew members. The passengers included 17 children.
* The airliner was on its way from the Red Sea resort of Sharm el-Sheikh, at the southern tip of the Sinai peninsula, to St. Petersburg, Russia, according to Sputnik news, an official Russian news agency.
* Egyptian air traffic control said it lost contact with the Russian airliner 23 minutes after takeoff according to Sputnik news. Many of the passengers were reported to be Russians returning from vacations.
* Egypt's Ministry of Aviation confirmed that it had located the crash site in area called Hassaneh, south of Al-Areesh
* Weather in the area was clear.
* The Russian emergency ministry is to send the planes to the area to help with possible rescues. Russia has opened a hotline for relatives, many of whom have already gathered at the airport in St. Petersburg.
* The terrorist group ISIS operates in parts of the Sinai, which could complicate rescue efforts.
Russia's Foreign Ministry reported on its official Facebook page that staff at the Russian embassy in Egypt were monitoring the situation. The page, quoting Foreign Ministry Spokeswoman Maria Zakharova, said more information would be released as soon as it was available.
More information is expected soon from the from the Egyptian Prime Minister's office, as well.
Airbus, the plane's maker issues a statement on Twitter.
"We are aware of the media reports," the tweet read. "Efforts are now going towards assessing the situation. We'll provide more information as soon as available."