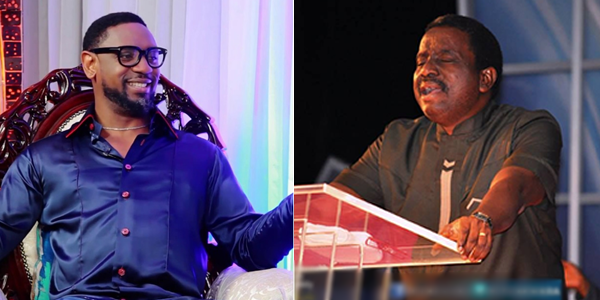 Reverend Emmanuel Oset, a former spiritual leader of Pastor Biodun Fatoyinbo, founder of Commonwealth of Zion Assembly (COZA), has revealed that he ended his relationship with the controversial cleric because of the overwhelming evidence against him for extra-marital affair.
Oset, who is the Senior Pastor of Canan Ministry in Ilorin, Kwara State disclosed that he ended his relationship with Fatoyinbo due to allegations of adultery leveled against the COZA pastor by his former church member Ese Walters in 2013.
He made the revelation while reacting to the rape allegation against Pastor Fatoyinbo by celebrity photographer, Busola Dakolo.
Speaking on Arise Television yesterday, Oset said there was nothing he or the church could do for someone who is not ready to be helped.
"I had been Fatoyinbo's spiritual mentor for years and have had to wade in when similar allegations were made against him.

"I investigated and the evidence against him was overwhelming but at the end, he promised that he would change.

"I had to cut off from him after a member of his church accused him in 2013 of having an extramarital affair.

"When that incident happened, I called him and told him that I wanted us to talk, but he kept avoiding me for many months.

"From August 2013 to April 2014, I kept putting pressure on him to come so we could discuss the issue but he avoided me. So I had to write him a letter telling him that I was no longer interested in being his mentor."
Watch the video below: