A woman called Mrs Lisa has been beaten to pulp by an angry mob after she was caught allegedly kidnapping childen Laminga, Nasarawa Local Government Area of Nasarawa State.
A Facebook user, Ismail Samai, who shared the news, said the woman specialises in kidnapping children and selling them to ritualists.
He wrote: A warning message to the parents please be aware of this dangerous people. This is the suspected woman called Mrs Lisa was caught and arrested yesterday in Laminga nasarawa local government nasarawa state. She's kidnapping small small children selling them for money ritual. She said that they are everywhere.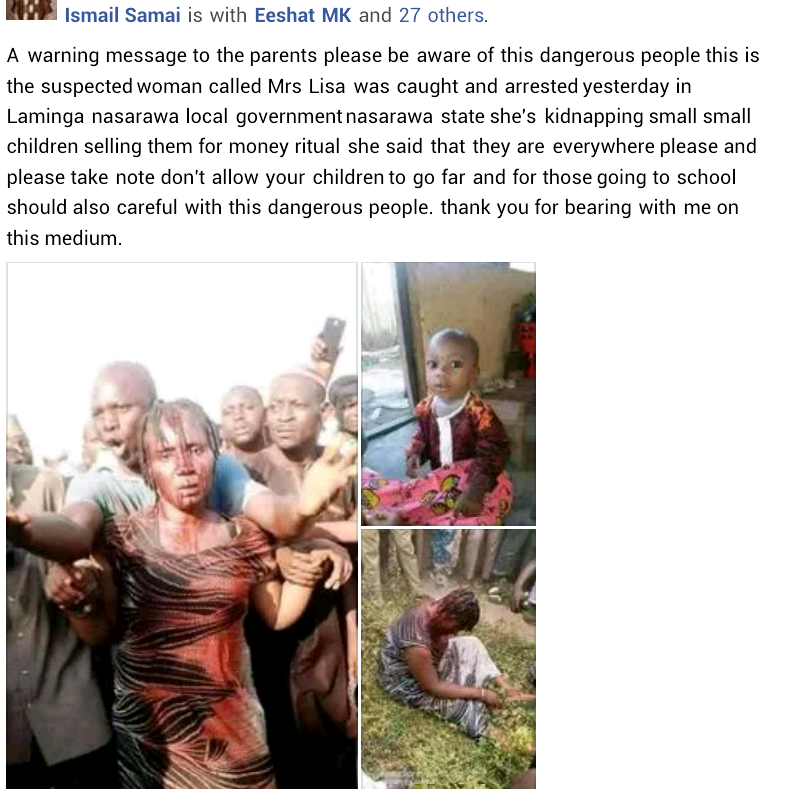 KanyiDaily had reported how a single mother cried out after a pastor allegedly lured her to Delta State and stole her kids.