American Rapper, Lil Uzi Vert, has announced that he spent a whopping sum of $24million (N9 billion) to implant a natural pink diamond into his head.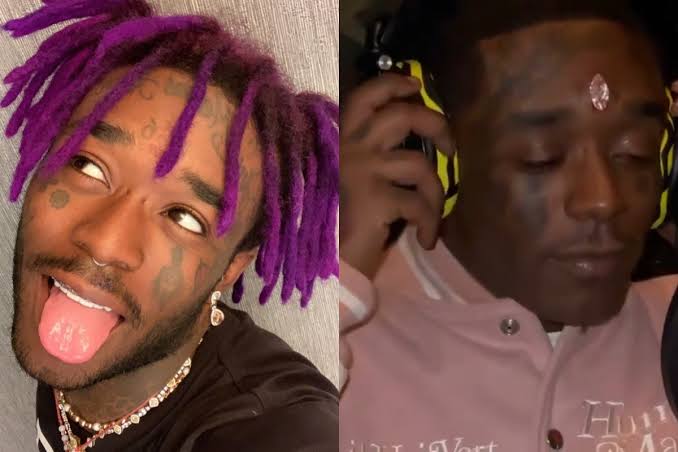 Lil Uzi had announced last week that he spent the past four years paying for a $24 million natural pink diamond that he planned to have implanted in his forehead.
"I've been paying for a natural pink diamond from Elliot for years now," in reference to celebrity jeweller Eliott Eliantte.

"This one Stone cost so much I've been paying for it since 2017. That was the first time I saw a real natural pink diamond. A lot of M's in my face."
The rapper then retweeted a post that said the pink diamond was worth $24 million and was between 10-11 carats.
Seemingly confirming the eye-watering price tag, Lil Uzi added that the cost was more than 'all my cars together, plus home'.
"Yes my Bugatti can't even pay for it … all my cars together, plus home, this took so long now I can get this money,' he said.
This week, the 26-year-old rapper followed through on his claims and unveiled the bold face piercing on his Instagram.
"If I don't get it took out the right way, I could die …..," he captioned a selfie, which showed blood leaking from the natural pink diamond. "No seriously."
He also shared series of videos on his Instagram page where he could be seen flaunting the pink diamond while vibing to a song.
He had accompanied the video with a terse post reading "beauty is pain".
Lil Uzi Vert heard y'all say his forehead diamond was off center 💎

⏩ READ MORE: https://t.co/Hl7hCZD24j pic.twitter.com/Ah5u84Snck

— HipHopDX (@HipHopDX) February 3, 2021
KanyiDaily had also reported how a 23-year-old American rapper, Silento was arrested charged for the murder of his 34-year-old old cousin, Frederick Rooks.