A Helicopter few minutes ago crashed into a residential building at Salvation bus stop Opebi, Lagos.
The helicopter crashed at 16A salvation Opebi Road, Ikeja.

The Lagos State Emergency Management Agency, LASEMA is on ground help with the rescue activities.
Two of the occupants have been confirmed dead and one is in critical condition.
Below are pictures from the scene of the crash…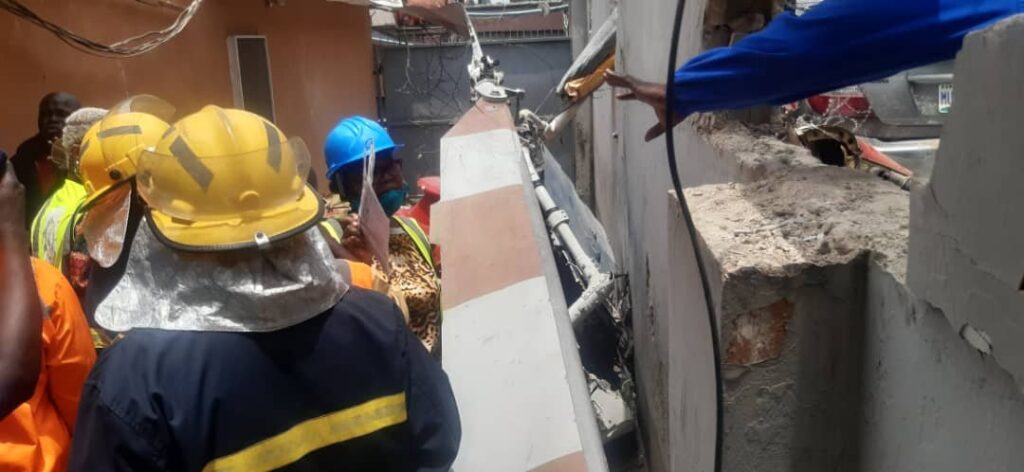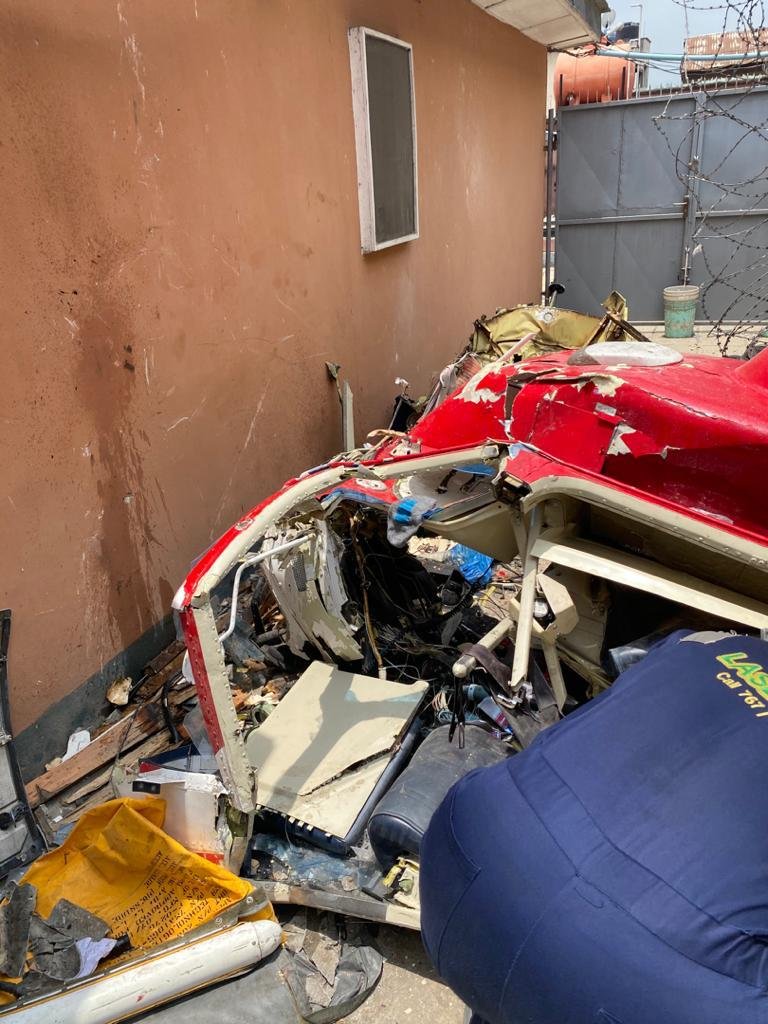 The badly wounded person has been taken to St Ives hospital which is just two buildings away from the scene of the accident.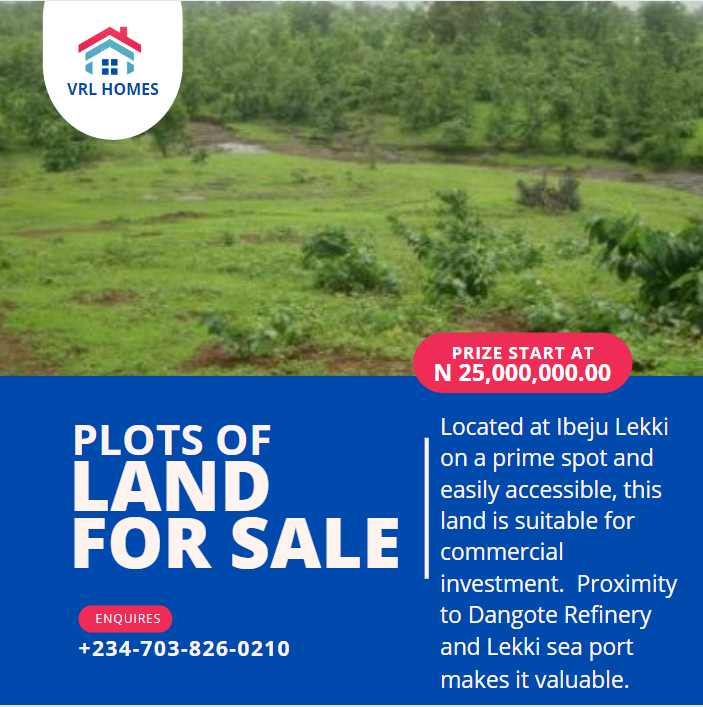 The dead bodies have been deposited at the mortuary.