A video currently circulating the social media shows the moment a young girl was arguing with her Nigerian mother over house chores.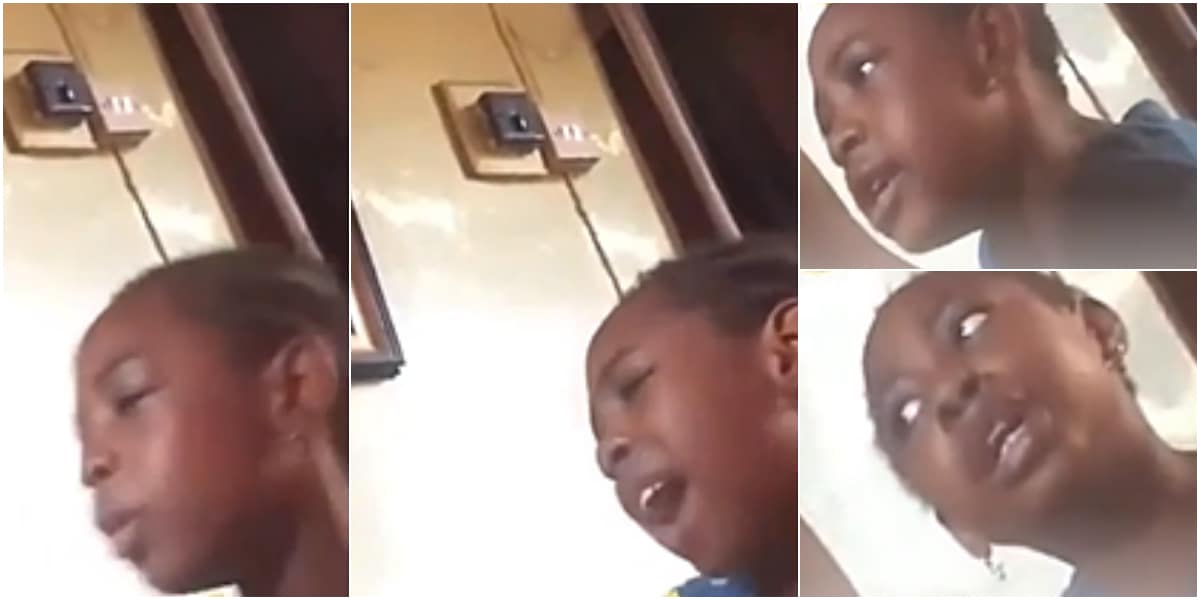 In the viral video, the young girl expressed her dissatisfaction over the house chores she usually does, especially the work she did the previous day, noting that it was too much for her and she's still resting.
The girl complained that she lays bed, cleans and arranges the house and wondered why her mother does nothing in the chores, but instead leaves everything for her.
She then went on to rant that because her mother gave birth to her does not mean the latter would not do anything at home.
"Because you gave birth to me doesn't mean you shouldn't work. You must work o. You will start with plate. Don't come and kill my life", she ranted.
The girl also told her mum to give birth to another child, adding that she would stop doing house chores in the house.
Watch the video below:
KanyiDaily had also published anothet video showing a little boy crying and negotiating with his mother who wanted to punish him for doing something she warned him not to do.