Over 250 prisoners escape as gunmen storm Kogi Prison
Over 250 inmates have escaped the Kogi Prison in Kabba, Kogi State, following a midnight attack by gunmen.
The Nigerian Correctional Service (NCoS) spokesman, Mr Francis Enobore who confirmed the incident in a communique on Monday, stated that the attack took place at about midnight on Sunday.
READ: Gunmen Stage Prison Break In Olokuta Prison Release 175 Inmates
According to him, the heavily armed attackers in their numbers stormed the Medium Security Custodial Centre (MSCC) located on the Kabba – Lokoja highway, on Sunday night through Monday morning, killing the military men keeping guard on the road before attacking the centre.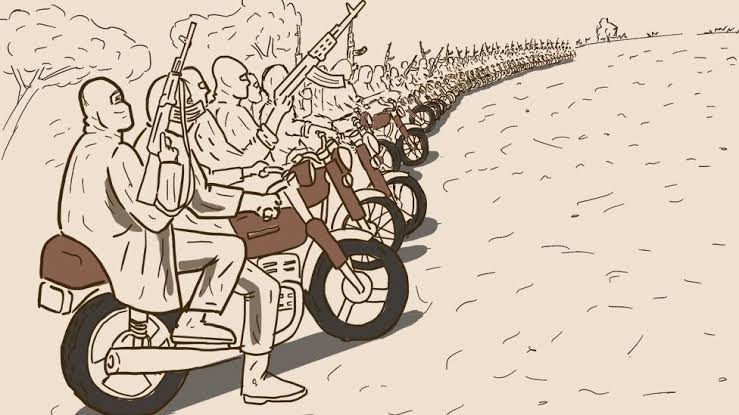 The gunmen thereafter launched attacks on the prison officers before making ways to set all the prisoners free.
Mr Enobore further disclosed that the Comptroller–General, Haliru Nababa has ordered a recapture procedure to be activated immediately and detailed investigation carried out even as he leads a team to assess the situation.
The Comptroller-General also appealed to the general public to furnish security operatives with useful intelligence that will assist in recapturing the escapees.
The Assistant Inspector-General of Police Zone 8, Ayuba Edeh, while confirming the jailbreak this morning said the State Commissioner of Police and other heads of security agencies have swung into action.
The last prison break in Kogi state was 5 years ago when 13 Inmates Escaped in Kogi Prison Break.
More Prison Break News:
Many Inmates Freed As Gunmen Attack Owerri Prison, Police Headquarters In Imo [Video]
15 Inmates Escape From Nsukka Prison In Jailbreak
Many Imates Shot As Army, Police Foil Attempted Jail Break At Ikoyi Prison, Lagos [Video]